Advantages of franchising
The greatest franchise advantage to a franchise owner is that it reduces risk of business failure. Because an ethical franchisor will have tried, tested and proven the business concept in the market place, most of the wrinkles will have been ironed out and the risks to the franchisee minimised. It is a well known fact that less than 7% of franchise owners fail within the first 3 years, as compared to over 90% of new business start ups.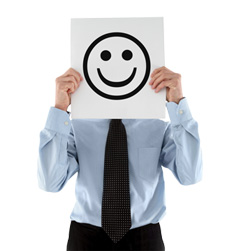 Franchising enables a small businessman to compete with a big business. Through franchising a franchisee can take advantage of the economies of scale. All franchisees acting together can buy more cheaply and on better terms than can an individual small business. Add to this the franchisor's support and the franchisee should have a distinct advantage over any independent small business competitor. It also enables a franchisee to trade under a recognised brand.
In theory at least, the products, equipment and system will have been previously market tested and therefore they come to the franchisee with a certain degree of ready acceptance by the consumer.
Through training imparted by the franchisor the franchisee climbs a very steep learning curve in short order, thereby increasing his chances of succeeding considerably. For example, someone who wishes to set up a dress hire business would find it very difficult to get the stock mix right at the outset. A franchisee, however, should have the benefit of his/her franchisor's experience who will be able to advise him/her on exactly the range and mix of the stock to carry, so many size 12 dresses, so many size 14 dresses etc.
No previous experience in a particular business is necessary for a franchisee to operate it. All deficiencies of know-how are made good, again, by training imparted by the franchisor. Indeed, one of the proudest boasts of franchisors is that they have the ability to turn a butcher, baker or candlestick maker into a fryer of chicken, dry cleaner or quick print shop operator. Any lack of knowledge on how to run a business is not a problem as a franchisor will provide the necessary training to the franchisee.
Thus, franchisees "hit the ground running" when they open a franchised outlet as they enter the market with a recognised brand name, proven business system and products and or services which have been market tested.
A franchisee has the ostensible backing of a large organisation and this is achieved by the pooling of resources, particularly in the field of advertising, marketing and promotions where each franchisee, by contributing a little, can have the benefit of a large fund for this purpose. Franchisees are therefore able to have their goods and services promoted through media which would otherwise be closed to them. In a well-run and structured franchise business, the franchisee is left to concentrate on selling the goods or services while at the same time receiving the benefit of continuous market research and development to improve the business and the franchised system.
In many cases franchisees are given exclusive territorial rights and this, in effect, gives them a monopoly over the area allocated to them, certainly in terms of doing business under the franchisor's trade name.
The franchisee has the benefit of the management and administrative experience of the franchisor in addition to which most franchisors provide back up and support including trouble shooting services to assist franchisees in their daily endeavours. This support includes managerial and administrative services, product information and marketing support.
© Manzoor G. K. Ishani. All rights reserved. Revised June 2008
Manzoor Ishani is a Senior Solicitor Consultant with Sherrards (Solicitors), a commercial practice advising franchisors and franchisees in the UK and internationally (Tel: +44 (0)1727 832 830; e-mail mgi@sherrards.com). He has specialised in franchising for more than 25 years and is a former member of the Legal Committee of the British Franchise Association and is co-author of "Franchising in the UK", "Franchising in Europe" and "Franchising in Canada".