Last Updated: 19-December-2018
Buy into a brand that partners with one of the leading confectionery brands in the world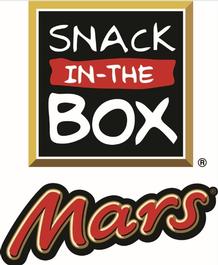 Name: Kevin & Rose Hooper
Location: Plymouth & Cornwall
Franchise: Snack in the Box
Date launched the franchise: June 2007
Tell us a bit about yourself and what you were doing prior to buying your Snack in the Box franchise?
We had a newsagent, confectioners and tobacconist for 16 years and we sold that and moved into a smaller house which we worked on for twelve months and then started to look around for a small business for us both to work in.
Why did you go down the franchise route initially? And why did you choose a Snack in the Box franchise?
It was a ready-made business which we could walk into and it was dealing with all the products we were used to as well as dealing with the public which is again what we are used to.
Why have you decided to sell your business?
Unfortunately, Mrs Hooper is now unable to work due to ill-health and can not leave the house on her own so needs constant care.
What's the key selling points of your business?
Instant cash return from day one.
All well known brands of confectionery and snacks.
What support should the new franchisee expect to receive?
Snack in the Box will always be at the end of the phone be it a technical problem with a vending machine or just any general inquiry. There is an area manager who gives you full support.
What are the other benefits of buying a resale?
The business is already up and running to just walk into and have instant return
And you can make it into what you want it to be.
What is a typical day for you as a franchisee?
I usually leave about 7.15 and visit about 25 customers; they are a mixture of box vending, slimline and large vending machines. Check the stock in them all and refill clean and empty the cash from each machine. Returning home between 2 & 3 pm. On returning spend an hour preparing my van for the next day.
Has becoming a franchisee changed your life, if so how?
It has given us plenty of flexibility so we can arrange our day and working week to suit us.
What is the most invaluable piece of advice you could give someone looking to buy their first franchise?
Embrace the freedom and make it work for you.
In your opinion, what makes a successful franchisee?
To be able to work on your own and to enjoy the freedom it gives you.
Find out more on the Snack in the Box Cornwall franchise for sale