Northern Ireland franchise owners & news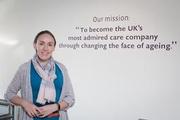 Home Instead's first franchisee in Northern Ireland off to a flying start
read more
Franchising in Northern Ireland, why buy a franchise in Northern Ireland?
Franchising in Northern Ireland is currently valued at £0.3 billion with 24% of all franchise systems present there. Though it lacks behind the majority of the UK, recent years has seen a flurry of franchise activity in the country, mainly through an increase in the presence of franchise systems. As like any UK city, the main cities of Northern Ireland boast a plethora of franchise opportunities.
Northern Island consists of 6 counties, made up of dynamic cities such as Belfast, Londonderry, Lisburn, Newtonabbey and Bangor, all contributing to a population of 1,759,000. Belfast is the capital and the country's largest city, boasting a population of 0.3 million.
Northern Ireland is a country steeped in history, that wants to forget its' troubled past and build upon a vibrant and economically positive future.
Featured Franchise of the Week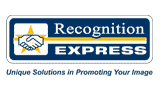 Looking for a franchise that you can run from home? Recognition Express is an award-winning B2B franchise which specialises in corporate branded merchandise including personalised badges, awards and plaques and a full range of clothing – from branded work wear to school uniforms to leisurewear. Find out more about this low-cost franchise opportunity
View full details