Last Updated: 14-October-2011
The Best Franchise Awards: 1,000 franchisees have their say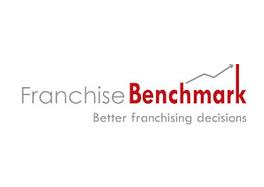 Smith & Henderson, a specialist franchise consultancy, announced today that it had passed a major milestone in the launch of The Best Franchise Awards. 30+ franchisors have now registered to participate in the inaugural awards, with over 1,000 franchisees due to be surveyed about their franchise ownership experience.
With a plethora of different franchises available in the UK, it's difficult to stand out from the crowd. Designed to promote best practice in franchising, the inaugural Best Franchise Awards provide franchisors with a unique opportunity to differentiate their franchise and build trust with prospective franchisees.

Linked to the Franchise Satisfaction Benchmark, what makes these unique is they are the only awards based purely on franchisee feedback. There are awards available for the:
• Best Training & Support
• Best Franchise System
• Most Recommended Franchise
• Best Overall Franchise
Participating franchisors also receive a complimentary franchisee satisfaction summary report, but can upgrade to a more comprehensive report. Those already signed up range from SMEs through to mega brands like telecoms giant O2.
Participating has already paid off for Puddle Ducks, which received very positive results. "When we started franchising Puddle Ducks several years ago, we knew that one thing that would set us apart was the support that we provide our franchisees" said Tracy Townend, joint founder and director of Puddle Ducks Franchising Limited. "Until you do research like this, you can only gauge your success by what they tell you and gut feeling, but of course it is always so much more reliable when it comes from a third party."
Smith & Henderson's research provided exactly that insight and the results were some of the best that Smith & Henderson has seen. "We hoped for results like this, but it is such a wonderful feeling to have it confirmed," Tracy continued. "Furthermore, we have gained valuable insight into the way we do things and consequently have had some exciting ideas for the future, such as a franchisee leadership academy. In today's challenging economic environment, being at the top of your game has never been more important to attract more business. Armed with these results, we feel hugely energised and optimistic for the future."
The deadline to register for the awards is Friday 21st October and the winners will be announced on 30th November at The Best Franchise Conference and Awards in Oxfordshire.
To register please visit www.FranchiseBenchmark.co.uk/register