Papa John's Pizza means more business in Maidstone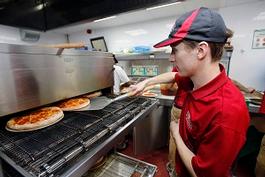 Leading pizza franchise, Papa John's, has announced it has opened in Maidstone. The new Kent-based store will be run by Gurinder Atwal who first joined the franchise in 2010. Gurinder and his brother Sukdev, run five Papa John's stores in the South East including Chatham, Rainham, Strood, Canterbury and now Maidstone.

Gurinder Atwal explains: "Before joining Papa John's we ran several fish and chip shops. However, we were looking at investing into a business with good future prospects and all the ingredients to allow us to open multiple outlets. Papa John's was and still is about growth and we liked that.

"To make sure we understood the daily challenges of running a Papa John's we worked in a store for six months," confirms Gurinder. "This really helped us learn the trade from the ground floor up and empathise with our employees and customers better. We learned the importance of staff motivation and excellent customer care and this has remained with us. Over the years we have built on this knowledge and we are now looking forward to delivering on the Papa John's promise of: BETTER INGREDIENTS. BETTER PIZZA. to the residents and families of Maidstone."

Anthony Round, business development manager Papa John's confirms: "We continue to expand and there are now well over 350 Papa John's in the UK. We are actively recruiting for new franchisees who are keen to bring our superior quality pizza to new regions around the country. Franchisees don't need any direct experience of the industry as we provide all the necessary training. However, individuals do need to be motivated, enthusiastic, hardworking and want to be part of a growing team. Good interpersonal and people skills are essential, as franchisees deal with customers, as well as lead a team, on a daily basis.

"We are currently running an incentive scheme to help franchisees setting up. This includes royalty reduction programme, some free equipment plus a marketing launch package provided by Papa John's," confirms Round. "This targeted support has been specifically designed to help franchisees in their first year of trading, in-order to improve cash flow, reduce capital spending and drive sales from day one.


"In addition, our dedicated team supports franchisees through the entire process of setting up a franchised Papa John's, including help with location selection and full turnkey solution to opening the store," explains Round. "Through our latest incentive deal, we are looking forward to working with more new franchisees all hungry to become part of our success story by opening-up more Papa John's stores throughout the UK."
Oscar Pet food franchise for sale in East Sussex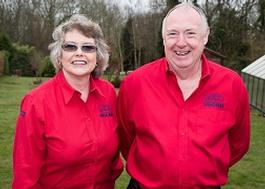 Name: David & Dawn Jarvis
Location: East Sussex
Franchise: Oscar Pet Foods
Date launched the franchise: July 1996
Tell us a bit about yourself and what you were doing prior to buying your Oscar franchise?
20 years ago, before buying my Oscars franchise, I worked for Barclays Bank. When I knew I was leaving, I started to look at the options available to me. Not wanting another office job working for someone else, the freedom of running my own business sounded appealing and so I started to look around. I wanted a business that was easy to operate and had the potential to generate a good standard of living, whilst getting me out of an office environment. However, having worked for Barclays for 23 years, I did not have the experience needed for many occupations. That was when I decided to look further into the franchising option.
Why did you decide to go down the franchise route?
My wife Dawn was undertaking part time office based work and looking after our 3 young children also wished to do something different. We decided that franchising was the best way forward as training was provided and ongoing support was always to hand when faced with unfamiliar circumstances.
Why did you choose the pet food delivery industry? And ultimately why an Oscar franchise?
Both myself and Dawn had very little knowledge of pets and pet food but could see that the Oscar business model had huge potential. It was so different, and we believed better, from the way in which anyone else sold pet food. It gave us the opportunity to provide a standard of customer service that was second to none. This coupled with high quality products, sold at competitive prices that were as good as anything else on the market and better than most, meant it was the obvious choice. It also had the benefit of lower overheads than most other pet food businesses. The training and support Oscar provided at the outset was invaluable and was all we needed to start building a very successful business.
Why have you decided to sell your business?
We now wish to retire having operated the business very successfully for 20 years. Currently it is operated on a part time basis taking no more than 25 hours most weeks to operate. The hours are flexible allowing plenty of freedom and deliveries are currently only done on 2 days per week. Fitting in holidays at times to suit is also easily possible with careful planning so as not to let customers down.
What's the key selling points of your business?
There is plenty of opportunity to increase the current turnover and profit to the levels previously achieved and beyond for someone with the energy and enthusiasm to do so. Most of this would be done by way of attending shows, networking with other local pet related businesses, canvassing and undertaking many other marketing activities that have not been undertaken for some time now. The franchisor will reward this with a very good bonus scheme for those increasing their sales.
What support should the new franchisee expect to receive?
The training and support Oscar provided at the outset was invaluable and was all we needed to start building a very successful business.
Ongoing help and support is always available when required. We will also assist as required in the early stages of the franchise being taken over.
What are the other benefits of buying a resale?
We still have customers who have been with us for 20 years and the majority of customers who purchase more than 3 times stay with Oscar for the life of their pet - many returning months or even years later when they acquire a new pet.
What is a typical day for you as a franchisee?
A typical day for me is loading the van, deliveries, admin /office work. Meeting with new customers and conducting taste trials as and when needed.
What is the most invaluable piece of advice you could give someone looking to buy their first franchise?
I would recommend that any business you choose is researched in detail. Speak to existing franchisees as we did and most importantly believe in the product you are selling.
In your opinion, what makes a successful franchisee?
You definitely need to be enthusiastic & motivated. If you put in the time and effort you will reap the rewards long term.
Click here to find out more about this Oscar resale in East Sussex
WPA franchise for sale - Become a master of your own destiny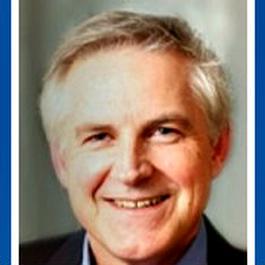 Name: Paul Geoghegan
Location: Surrey
Franchise: WPA Healthcare Practice
Date launched the franchise: 2013 (Purchased as a resale; previous owner had been with WPA for 16 years)
Tell us a bit about yourself and what you were doing prior to buying your WPA franchise?
I have wide experience in business having run my own businesses, as well as being the managing director or export director of a number of companies.
I have always been involved in the health industry, mainly in natural health products and sports nutrition.
Why did you decide to go down the franchise route?
I wanted to go back to running my own business after 20 years as executive for UK and American businesses.
I searched hard to find a business that would suit my experience, without success, until I found WPA listed on the British Franchise Association website.
I was immediately impressed with WPA approach and the franchise.
Why did you choose the industry you are in? And ultimately, why the WPA franchise you bought?
I feel that the WPA franchise is a perfect fit for someone coming from a business background, especially one where customer interface and customer satisfaction is key. In my previous roles I had gained plenty of experience in these areas and I felt that the WPA model would be a perfect fit for me.
Why have you decided to sell your business?
I am now 66 and feel that it is time to slow down (a little). I will be retiring from full time work.
What's the key selling points of your WPA business?
My business is located in the perfect position for a WPA franchise, on the border of Surrey and London. This is an affluent area with a great mix of reasonably well-off individuals and plenty of exciting businesses close by. London is on the doorstep of course, where a lot of my business comes from.
What support should the new franchisee expect to receive?
WPA has a marvellous reputation for franchisee support. Full training is given, plus ongoing support. It could not be better in my opinion.
What are the other benefits of buying a resale?
Instant income! The WPA franchise model means that you are paid for new business, but also for existing business as the policy renews each year. WPA pay us every 2 weeks, so there is a constant of income from the first month, onwards.
Starting an area from nothing is hard work and a 5 year project, whereas buying an existing business, as I did, proved to be a fantastic investment and probably the best business decision I have ever made.
There is no ongoing monthly management fee with WPA. You keep 100% of your income. This is a major benefit, that is almost unique in my experience.
What is a typical day for you as a franchisee?
I usually have a customer appointment, plus any number of quotes to run, queries to answer, so it is nice mix of office and out to meet clients.
Has becoming a franchisee changed your life, if so how?
Definitely. I am now the master of my own destiny as far as work is concerned. I can control how much I do, and when, so that I can take holidays, or take off a day for golf, whenever I want. I am much more relaxed than ever before.
What is the most invaluable piece of advice you could give someone looking to buy their first franchise?
Obviously, research is key. Talk to existing franchisees, find out if they are happy.
Visit the head office and decide if you feel you could work with the people running the franchise.
In your opinion, what makes a successful franchisee?
Someone who is a combination of an entrepreneur and a good company man or woman.
Someone who is totally independent and cannot work with others is probably not going to be a good franchisee.
To find out more about this WPA franchise for sale in Surrey, click here
From classrooms to caring: Promedica24 franchisee is still changing lives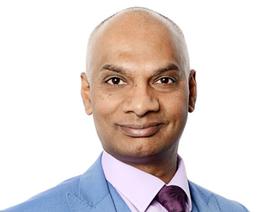 Former teacher Rish Amod has dedicated his life to helping children achieve their dreams. Now, after almost thirty years in education, he's traded the classroom for a live-in care business dedicated to the elderly. His mission, to provide dignity, compassion and the very best in at-home care.

"I truly believe in what we at Promedica24 offer. What we do is tailor-made; it's about companionship, friendship, support and care. Everyone deserves dignity and the chance to maintain their independence by staying in their own homes wherever possible. It's no exaggeration to say that my mission in life now is to educate my community to ensure that the elderly, and those in need, have access to this amazing service."

Background

Born in Durban in South Africa, Rish's impressive career has seen him travel the globe as his skills and natural charisma opened up opportunities in schools all over the world.

From South Africa to New Zealand, Rish finally arrived in the UK in December 2003. Prior to joining Promedica24, his final role saw him as Head of English at Larchfield primary and nursery school in Maidenhead. However, despite his lifelong passion for education, the red tape and politics of the UK system eventually wore him down like so many others before him.

"I left teaching after years of frustration in the education system. I originally went into the profession to help nurture a child's potential and help them to be better people. But in the end bureaucracy took away the joy of teaching. Sate school has become very institutionalised and more of a box ticking exercise than focussing on what's best for the students."

Rish realised he couldn't continue to teach but knew that he still wanted to do something that benefitted others. That's when he found Promedica24 and began to think seriously about the concept of business ownership. Here was the opportunity to not only improve the lives of others but to build a successful future for his own family in the process.

"When I heard about Promedica24, I really loved the concept. I remember thinking you know what, I've spent 26 years helping young children and now I want to help the elderly. The culture and the values of the business along with what they were trying to achieve really resonated with me."

The franchise opportunity

Founded over a decade ago, Promedica24 is Europe's largest provider of specialist live-in care. We offer a 24 hour live-in care service as a genuine alternative to residential care homes.

Our franchisees operate at the heart of their local communities as ambassadors for care. Their role is to educate and introduce healthcare professionals, and the families of those in need, to the services offered by Promedica24. Franchisees assess, arrange and oversee the client /carer relationship for a truly bespoke solution and exceptional level of care.

With no former business experience to draw on, Rish was keen to introduce the business concept to his partner Suzanna, a qualified NHS nurse. She too fell in love with Promedica24's offering as her own first-hand experiences of care homes had left a bitter taste.

"Before Suzanna became a nurse, she worked in two different care homes. She used to recall how the owners of the care homes were, for the most part, financially orientated and felt that the system was about money more than the provision of care. It would really upset me to hear how she was expected to take care of 20-30 residents at any one time – that's not care, it's incarceration. It's not right. We all want to provide the absolute best for our parents and grandparents don't we? But you know we can't, and in fact shouldn't, always do that personally. Promedica24 stood out for me as the shining beacon of hope – here was the compassionate, personal and dignified care we all want for our loved ones. It's what they deserve and I wanted to be a part of providing it."

Joining the Promedica24 family

From first contact to signing his all-important franchise agreement and becoming part of the Promedica24 franchise family took little over four months. During that time Rish and his family met several times with the head office team.

Rish spoke to existing franchisees and researched the local market before building a business plan to reflect his ambitions for his new business. Signed up and raring to go, Rish undertook Promedica24's specialist training course, designed to successfully launch our new franchisees with maximum impact.

"The training was outstanding. It was intensive and thorough because the team just have so much experience. I couldn't have asked for a better induction into the business. We covered everything from networking and sales techniques to marketing, PR and the bespoke CRM system. Yes it was a lot to take in but it's structured in such a way that you retain the majority of it and for anything you need to recap you have a wealth of resource in the form of your operations manual and the no doubt masses of notes you made on the training course!

"It basically gave me the confidence to know that I will grow and adapt and from day. Would have the support of the team at head office and my fellow franchisees."

When you join the Promedica24 network, you join an expert team with over 20 years combined experience in the franchise industry and yet more in the healthcare sector. This includes our founding partner who remains active within the business. We have a highly skilled workforce of over 5000 care staff and those within the UK are regulated and monitored by the Care Quality Commission. We are proud members of the British Franchise Association and are passionate about ethical franchising.

"For me the best thing about being a franchisee is that I get all the benefits of business ownership with far less risk. I'm from a teaching background, I've never owned a business before but here I'm supported by experts and surrounded by likeminded colleagues who are all concerned with each other's success."

Lucrative market

As Rish discovered during his due diligence, the number of older people with care needs is expected to rise by more than 60% in the next 20 years.

At Promedica24, we identified that the biggest barrier to growth in any UK care company is the availability of quality care staff, so we find and recruit staff for you and deal with all regulatory guidelines and compliance. This unique approach frees you up to do what you do best; build and run a successful, profitable and rewarding business that really makes a difference to people's lives.

"Looking to the future I want Promedica24 to be the household name for care in Windsor and Maidenhead. I plan to grow my business and take on staff to manage the day-to-day operations whilst I remain the face of the company as brand ambassador in the community. I want to live life to the fullest so this is as much about job satisfaction and personal rewards as it is about the money for me."

When Rish says that he wants to live life to the fullest, he isn't joking! This busy family-man enjoys sports, acting and travel and imparts his enthusiasm for life onto his stepson Adam. Who, at the age of 13 is already beginning to dream of following in Rish's footsteps as a business owner! On top of all this, there is another small matter that Rish would like to address…

"A personal aspiration for the future is to get my private pilot's licence; has there ever been a more literal interpretation of freedom and high-flying?!"

Minimal investment and working from home make this a low-risk model with high ROI. The Promedica24 franchise opportunity is a serious consideration for anyone looking to build a business with both moral and financial value.

"Owning a business that can make you good money whilst genuinely improving the lives of your clients is very special. Not all profits have such a feel-good factor to them but I don't ever have to choose between morals and money again – do you?"
Signs Express franchise for sale in Farnborough - exclusive interview with current owner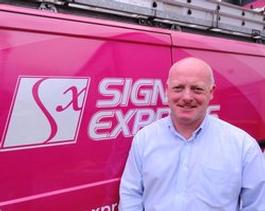 Name: Tim Burt
Location: Farnborough
Franchise: Signs Express
Date launched the franchise: November 2008
Tell us a bit about yourself and what you were doing prior to buying your franchise? Before Signs Express I was a Royal Air Force officer for 18 years.
Why did you go down the franchise route initially? And why did you choose Signs Express franchise?
I wanted to run my own business and Signs Express provided the benefit of a quick-start with an established and successful business model.
Why have you decided to sell your business?
I would now like to pursue new business interests. Having established Signs Express (Farnborough) as a greenfield start-up during a recession, it has been satisfying starting and growing a profitable business with returning customers.
What's the key selling points of your business?
Signs Express (Farnborough) is a growing and profitable business with returning customers. It has great further potential that a new owner can develop. The business is in a 'as-new' production unit, fitted-out from a shell to Signs Express specification needing no additional investment from a new-franchisee.
Using excellent production equipment and quality materials we design, manufacture and install new signs and graphics with great skill and professionalism demonstrated by the great number of returning customers. The business is located in the middle of a thriving economic area (broadly the area of Rushmoor BC, Hart DC and Surrey Heath BC) with new developments all around. In addition, there are recurring business events at the neighbouring Farnborough International show site host to the Farnborough International Airshow.
What support should the new franchisee expect to receive?
Signs Express provides full and comprehensive training and on-going support throughout the franchise period. Every new franchisee attends a 3-week training course held at franchise headquarters, where they get to meet the support team and learn all aspects of being an SX franchisee.
Signs Express will continue to give advice and training on operations, sales & marketing, finance and purchasing, online and offline brand exposure, national and regional sales lead generation, business plan development, financial reviews, central sales credit management, group purchasing power, Health & Safety, insurance compliance and new product development research.
What are the other benefits of buying a resale?
The benefits of buying Signs Express (Farnborough) are numerous, not least of which are; From Day 1 you will own a profitable and growing business. It's also an established business with growing year-on-year turnover and profitability. The business operates from a modern production unit with no need for costly updating, already fitted-out and operational.
Experienced staff are in place and knowledgeable of the many jobs which returning customers call on. Signs Express (Farnborough) has a growing customer base who want to work with us and recommend to others our services and products, so you really can hit the ground running.
What is a typical day for you as a franchisee?
There isn't one, no two days are the same, that's part of the excitement of being your own boss in a dynamic and diverse industry.
Has becoming a franchisee changed your life, if so how?
I no longer spend weeks or months away from home or hours commuting to or from London. I now have a daily choice over my working day, the benefits I take and my rewards.
What is the most invaluable piece of advice you could give someone looking to buy their first franchise?
Consider buying an existing business that is growing and profitable so you can walk straight in and start earning from day one.
In your opinion, what makes a successful franchisee?
Ensure you look after existing customers in order to realise the growth potential of the territory and develop new opportunities.
Exclusive interview with TruGreen franchisee – expanding the business into a multi-van operation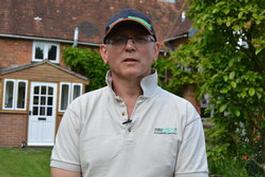 Name: Mike Lethbridge
Location: Newbury
Franchise: TruGreen Newbury and Basingstoke
Date launched the franchise: February 2015
Tell us a bit about yourself and what you were doing prior to buying your TruGreen franchise business?
My background is in IT and financial services, I wanted to be able to run a business where I able to transfer my skills in management and customer services.
Why did you go down the franchise route? And why did you choose a TruGreen franchise?
I needed to know I was investing in a company I could work with, after meeting with Steve and the team, I soon realised I would be confident in the service I was delivering with the TruGreen support team behind me.
How did you raise the finance?
Savings
What training and support did you receive initially and ongoing?
The training I received on the two week academy gave me a lot of confidence, I was motivated and ready to start my business after my initial training. The on-going training as been great too, with marketing always happy to visit me to help grow my business and Steve always there when I need any technical support. We also have the chance to meet our TruGreen peers a couple times a year for regional meetings, which is another great source of knowledge.
What is a typical day for you as a franchisee?
Typically my day starts quite early, I usually look at the weather first to see if there is going to be any impact on treatments that I will be applying during the course of the day, this allows me to assess which treatments need to be put onto the lawn first. I would then look at my schedule of visits for the day, finalising my schedule as this sometimes need adjusting due to weather or customers calling me prior due to availability or uncut grass! I would then be answering any emails or texts and completing any quotations from the previous day as I like to respond to customers within 48 hours of an analysis visit. All this before breakfast.
Next I load up the van with the supplies needed for the day. I may have one or two technicians working with me dependant on the work to be completed.
Once I have completed my round of scheduled jobs with maybe the one unscheduled 'quality control' visit if passing a lawn which has recently been treated.
My day will then consist of carrying out various tasks of weed control, aeration, scarification and fertilisation servicing between 4 to 12 clients a day. I always like to spend time with a client if they are at home, explaining what we are doing and the benefits of it. Building a rapport with customers is very important, especially when visiting their home frequently.
With the day drawing to a close it's back home to clean the equipment, empty the van of rubbish, answer emails, update work schedules, send invoices and add new clients to the database.
It's not a 9 to 5, Monday to Friday job as clients can email or text at any time. You sometimes work that Saturday because you haven't been able to make that last appointment however I believe flexibility is required in order to build a successful business.
What challenges have you faced?
The challenges for me have mostly been on a practical basis, firstly learning the skills required, luckily my inner geek prevailed here. Then the day to day issues, equipment breaking, temporary staff being unwell and unable to work so it becomes a case of hire it or buy it and roll your sleeves up and get on with it.
Has becoming a franchisee changed your life, if so how?
It has given me the chance to feel real freedom in my working life, to follow through on the decisions that I feel are right for the way I want to work. It has also provided me with the flexibility to do the things I enjoy. It has also given me the opportunity to employ younger local people and have them develop their skills, enabling me to do my bit for the community.
What is the most invaluable piece of advice you could give someone looking to buy their first franchise?
Do your research, choose the right of business that suits you and your lifestyle. Don't choose something that will just be a job which you won't enjoy, choose something that you can be passionate about!
In your opinion, what makes a successful franchisee?
Drive and the desire to succeed, no one chooses to fail but you should have a plan on how to develop and be successful. Don't be afraid to change or adapt if you need to.
What are your plans for the future?
To develop and expand my business. Having completed my first year and bought my second territory, I now require more staff, another van and more equipment.
Would you do it again?
In a heartbeat.
Exclusive interview with bfa Franchisee of the Year Finalist, Andy Mee, Business Doctors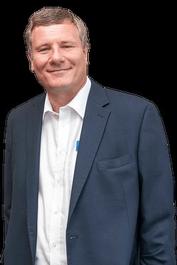 Name: Andy Mee
Location: Oxfordshire and North Buckinghamshire
Franchise: Business Doctors
Date launched the franchise: May 2014
Tell us a bit about yourself and what you were doing prior to buying your Business Doctors franchise business?
I am 53 married with two children. I spent 30 years in corporate life initially training and qualifying as an accountant. I carried out a number of senior finance roles before moving into general management following completion of an MBA. I became MD of a business in private equity followed by a spell as MD of a family owned business.
Why did you go down the franchise route? And why did you choose Business Doctors?
After a number of years running businesses for other people I felt the time was right to look at doing something for myself. I looked at a number of different options and eventually chose Business Doctors after a significant amount of due diligence. The key reasons for choosing Business Doctors were the holistic approach to providing business advice and support coupled with our hands on support, the collaborative nature of the network and the founder's values and ethics.
How did you raise the finance?
I used our own money to provide the initial funding for the purchase of the franchise and working capital to run the business in the early days.
What training and support did you receive initially and ongoing?
A comprehensive two part training with an initial one week followed by a further two days six weeks later. This was complemented by in field training
and support during the first year.
What is a typical day for you as a franchisee?
What I love about the franchise is that there is not necessarily a typical day however if you look over a month time period I will spend circa
20% of my time on business development activities which includes networking, sales calls, running workshops / seminars looking and generally building long term relationships with potential clients and referral partners. *
60 % of my time is spent delivering services to my clients across a broad range of business sectors, *
10% of my time is spent supporting the franchise in recruiting new franchisees and product development *
10% on administration.
What challenges have you faced?
In the early days it was getting used to having to do everything i.e. not having the resource I was used to in corporate life. This coupled with it taking time to find and win my first client meant there were periods where you questioned if you had made the right decision. This was where the franchise was important as you were able to sense check you were doing the right things and also talk to other franchisees who had experienced similar frustrations in their early days.
Has becoming a franchisee changed your life, if so how?
Yes, I have a level of freedom to do what I want, when I want and with who I want that I never had in corporate life. I thoroughly enjoy working with a range of clients and gain great satisfaction from helping them improve their business and achieve their long term goals and ambitions.
What is the most invaluable piece of advice you could give someone looking to buy their first franchise?
Whilst it is important to do due diligence it ultimately comes down to a decision of the "heart", is it really something you want to do? Whilst buying a franchise increasing the chances of success you are still starting your own business and as such you have to be ready for the roller coast ride of doing so.
In your opinion, what makes a successful franchisee?
You need to have an entrepreneurial spirit coupled with a robust character able to cope with the ups and downs that go with running a business. Also follow the franchise model rather than spending time reinventing the wheel. Lastly ultimately running a successful business is all about sales so you need to ensure you prioritise business development activities.
What are your plans for the future?
To continue to grow my own business as well as contributing further to the success of the franchise.
Would you do it again?
Yes without doubt.
Exclusive interview: "Burning desire to be my own Boss & TaxAssist fitted the bill"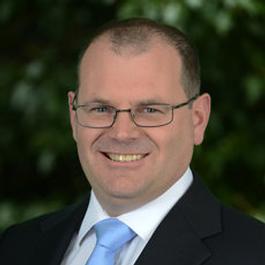 Name: John Biggs
Location: Epsom
Franchise: TaxAssist Accountants
Why did you go down the franchise route? And why did you choose TaxAssist Accountants franchise?
The easy part was deciding that I was going to run my own small business – the hard bit was deciding what that business would be. Having had franchised businesses as clients in the past, I knew that franchising was a good way of establishing and growing a profitable business reasonably quickly with less risk. The trick then became finding which franchise was best.
"TaxAssist Accountants seemed to have a viable and realistic business model and offered a lot of value for your money. I have always gained tremendous personal satisfaction from helping my clients grow and prosper in the past and TaxAssist's service orientated model is aligned to the way I like working."
What did you do before taking up your TaxAssist Accountants franchise?
I started my career in a 4 partner independent firm of chartered accountants before moving to a Big 4 accountancy firm where I was fortunate enough to gain broad experience serving a variety of clients and working in a number of countries.
However, I have a passion for working with small and entrepreneurial businesses, and also had a burning desire to run my own business.
How did you raise the finance?
I financed it personally.
What training and support did you receive initially and ongoing?
I found the initial training course well structured and giving good coverage of the range of topics to get you up and running in the business.
It's probably important to be mindful that the initial training can't provide all the knowledge for every eventuality - but it certainly gives more than enough to get you off the ground and importantly you know where to go when you feel you need additional help.
It's also worth making the most of the additional training courses that are available, including the training that's offered to new franchisees in months 2, 3 and 6 as well as the ongoing updates.
What is a typical day for you as a TaxAssist franchisee?
It's been great and has exceeded expectations! I love the variety of clients that I get to meet and work with, ranging from new startups through to established businesses and also landlords and retirees. I have found that clients love our simple model and the straightforward value that we offer.
The level of brand awareness is also quite high with a number of new clients saying "we live nearby and have seen other TaxAssist offices but since you've opened up here we thought we'd come in now that you are local".
"The support that I have received from Norwich has also played a significant part in the growth of my business. Having this support means I have more time to spend on servicing my clients and working on my business."
Despite this I'm probably putting in more hours than expected - but it is self-inflicted!
What challenges have you faced?
There has no doubt been many challenges, however, as these are generally dealt with as part of the day to day running of the business, nothing stands out as being something that has kept me awake at night. Fortunately, there is tremendous variety in the role and fantastic support from the franchise system, Norwich and other franchisees, which has enabled me to get on with the job.
Has becoming a franchisee changed your life, if so how?
The personal satisfaction of running my own small business is intense and it's incredibly rewarding to see the impact that we can make on our clients' businesses and lives.
I also now feel completely in control of my plans for the future and know that it's really down to me.
What marketing/promotional tools do you use to grow your franchise?
"Apart from my shop of course, TaxAssist has a fantastic franchisee business toolkit which I use to guide me in my marketing campaigns."
These are topical and targeted and means almost everything is done for me. I also make use of social media, use TaxAssist's advert templates and make sure I get regular PR coverage.
The national TaxAssist website also continues to drive leads my way.
What differentiates your TaxAssist franchise from the competition?
I would say for clients, they are attracted to the open, welcoming look and feel of the shop which is so different from traditional accountancy practices.
The Support Centre in Norwich makes sure that we stay ahead of the game with regards to marketing and technological innovations, meaning I can stay one step ahead of my competitors.
In your opinion, what makes a successful franchisee?
I would say you need to be hard working, ambitious and able to listen and take advice.
What advice would you give to someone thinking of buying their first franchise?
"I would say do your research, speak to as many franchisees as you can and find a franchise which fits with your personality and passions."
What are your plans for the future?
I have run my business from a shop front from day one – it's well located and ticks most of the boxes. Having the shop front also meant taking on a part time staff member almost immediately - and growth meant I've added more staff as they've been needed. Further premises will be added when we run out of seats!
Would you do it again?
Absolutely – only I'd take the plunge sooner.
To receive our FREE and non-obligatory franchise prospectus click here.
Exclusive interview: Being your own boss with Promedica Plus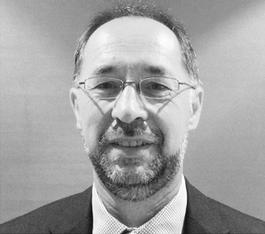 Name: Tibor Dusnoki
Location: North West Surrey
Franchise: Promedica Plus
Tell us a bit about yourself and what you were doing prior to buying a franchise business?
I came to the UK in 2012 from Hungary where I had worked in Public Relations, Marketing and Sales, and later on as a teacher and translator. In England I had worked in the care sector for two years before I decided to join Promedica.
Why did you go down the franchise route? And why did you choose your franchise?
I always wanted to start my own business, because I enjoy being independent. At the same time it is great to have continuous support, particularly as I had no experience in running a business in the UK before I started this venture.
Tell us about Promedica Plus.
Promedica Plus is a franchise business. Its Franchise Partners identify opportunities for sister company Promedica24 to provide high quality, affordable, live-in care as an alternative to residential care. Promedica Plus offers outstanding business opportunities for ambitious, motivated entrepreneurs who want to help transform people's lives for the better. Furthermore, it offers all Franchise Partners dedicated and ongoing support, including professional development, admin support, and marketing.
How did you raise the finance?
I had some savings, so that was not an issue.
What training and support did you receive initially and ongoing?
I already had some experience in care before joining Promedica, but there is initial training when you start and there are franchise partner meetings every two months. Also, there is ongoing support from your Franchise Support Manager.
What is a typical day for you as a franchisee?
Every day is different, but typically you will make phone calls, answer enquiries by email and by phone, meet and assess potential clients and maybe do some marketing.
What challenges have you faced?
As Promedica is relatively new in the UK – the head office opened early 2014 – we had some challenges, as the brand was not well-known in the market. Also, live-in care, surprisingly, is a service that many people have never heard of.
Has becoming a franchisee changed your life, if so how?
It definitely has, and in the most positive way. I can do what I like and what I am good at, for a decent income, and with flexible working time, as I am my own boss.
What is the most invaluable piece of advice you could give someone looking to buy their first franchise?
Do not rush. Get as much information as possible before signing a contract. Talk to people who are involved in other franchises, speak to existing partners of the franchise you are thinking to buy into, and again, take your time.
What are your plans for the future?
I hope to develop further contacts with sources of business, and to double my number of clients. I also want to see Promedica24 (sister company Promedica24 provides the care staff) increase its market share to become one of the most important live-in care providers and the first choice for most potential clients.
Would you do it again?
Absolutely.
For more information on the Promedica Plus franchise business opportunity, click here.
Interview with Alan & Julie Parry, Oscar Pet Foods, South East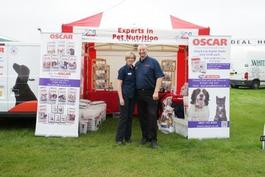 Name: Alan & Julie Parry
Location: Berkshire, Wiltshire and Hants.
Franchise you bought: Oscar Pet Foods
Tell us a bit about yourself and what you were doing prior to buying a franchise business?
Alan - Prior to the purchase of the franchise I was an ADR International Tanker Driver & DCPC Instructor. I have also spent 14 years as a police officer and 4 years in the Army.
Julie - Senior Project Manager in IT for an international engineering company for the last 16 years; I've worked in IT all my working life.
Why did you initially decide to go down the franchise route? And what made you choose a franchise resale over starting a new franchise business?
In the past I had looked at a franchise but didn't find anything I was interested in. Some years later we went down the franchise route because if you get the right product and the right company it makes starting up a business easier. I first had to decide what it was I wanted to do, I settled on pet foods. Then I had to see who was out there and what they were offering; to try to find value for money for yourselves and your future customers. If you don't believe in your product how can you expect anybody else to? The franchise team at Oscars were as enthusiastic as I was and were always there to guide me and help whenever and wherever needed (as they still are today).
How does the decision making process for buying a resale differ from buying a new franchise?
For myself the decision of buying a new franchise was not an option because in the area I was looking the resale with Oscars was the only option.
What made you decide on the franchise you bought?
A big thing for myself was that the franchise had to be part of the BFA. That firstly gave me a lot of confidence in any company being part of a group that had to offer certain standards and honour them.
As for Oscars, after reading through many company portfolios of what they were offering for your hard earned money, it just came down to plain talk. No hiding behind legal type statements or gobble dee gook.
They explained what the company was about and its products and I liked the way they did it. After making further enquiries and meeting with the fantastic franchise team I had no doubts that my future was a rosy one and an OSCAR one. It was a pleasure to go through the set up with Oscar as at all times we had support from them and their fantastic LADIES.
What have been the main benefits to you buying a resale business?
I think the main benefit has been an income from day one. It's not easy to start in any business but if you are generating an income from day one it makes life a lot easier. I also had an insight into what could be achieved with a lot more hard work
Were there any challenges you had to overcome?
Every day is a challenge in any business but when you start up on your own for the first time it's very daunting. Thankfully having people like Oscar behind you then there is no mountain you can't climb.
Was it easier to raise finance because you were looking at a resale opportunity?
We were in the lucky position of not needing any finance, but I'm sure had we needed it I think it would have been easier to obtain.
What training and support did you receive initially and ongoing from your franchisor?
We had an initial two weeks full training at Oscar head office and after that we had an infield trainer and support for a further five days. I think we at Oscar are very lucky because from the head of the company down they are all there at some time or other to hold out the hand to support you. We are at the moment on a course run by COAPE in Companion animal Nutrition (QCF Level 3).
This is funded by Oscar not just for our benefit but also for the benefit of our customers. We have a free phone number that can get us and our customers' advice from our vets and animal behaviour advice. We have regular regional meetings incorporating ongoing training on a number of subjects.
What is a typical day for you as a franchisee?
Up early and after breakfast and walking the dog (well one of us does) we walk to the office, now sited at the end of the garden.
No two days are the same but after turning on the computers it's down to business - taking and making calls to new and existing customers, generating orders for our two delivery days. No matter how well you plan your day there will always be something to try to throw you off course. We have a number of projects going at the moment in the run up to Christmas and beyond, a lot of time is spent fine tuning these. After generating your deliveries we have to sort the order of delivery and then load ready for the early start the following day. There is also a large amount of paperwork to be done not just for the deliveries but for the stock control and of course legal side. The payments and chasing payments, VAT, Taxes amongst a few thing that need constant attention. As does our stock and to ensure we don't run out of anything plus stock rotation.
Has becoming a franchisee changed your life, if so how?
Yes it has changed my life. I am now working for us and all our efforts are for us and so are the benefits. We work harder but we can fit our lives in around our work life and not around somebody else's.
What is the most invaluable piece of advice you could give someone looking to buy their first franchise? And would you recommend a franchise resale?
Before you commit to buy any franchise do your homework not just on the franchisor but also the product and what you are getting for your money, Future support for you and the product. What do you have to pay them and is it reasonable? Do your research on them in great depth and if you're not sure stay away.
What are your plans for the future?
We are looking to continue the growth of our franchise and also our knowledge of our industry for the benefit of our customers ourselves and our franchisor.
Would you do it again?
With Oscar YES
Growth is on the cards for Card Connection franchisee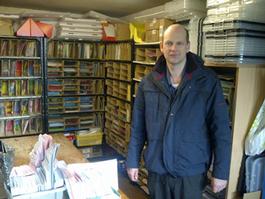 Leading greeting card publisher and franchisor, Card Connection has today announced that franchisee Martin Cameron has seen his franchise grow by 9% in in the past year. Former hotelier Martin joined the Company almost ten years ago, now delivers Card Connection's extensive range of quality greetings cards and accessories to retailers in Kent.

"When I started in 2005, I supplied and merchandised 150 stores," confirms Martin. "These days I now look after 175 retail accounts. However, in each store I have worked to become more established. I may have started out providing a simple card spinner but now have tried to expand this to a metre display plus gift bags, wrap and party products in each account.

"My retail customers really appreciate the investment I have made in display equipment for them and this is important for me as it secures the position of my greetings cards displays in-store," continues Martin. "Of course, it is also essential that the display looks great so Card Connection's regular releases of new, quality designs ensure we stand out head and shoulders above any competition in the market. Card Connection's new point of sale display, which I have just rolled-out, is particularly bright and colourful, it is sure to attract attention and help continue to maximise sales in 2015."

Penny Gelman, business development manager, Card Connection explains: "Martin's excellent sales figures for the past 12 months are a reflection of his continuous hard work and focus to grow his franchise. Martin is particularly disciplined when it comes to call cycles and ensures all his accounts are looked after, from small independents to national accounts. Martin has also started supplying some new stores including a Budgens in Tunbridge Wells which he has developed to become one of his top outlets. We are proud of what Martin has achieved over the past year and will continue to support him in his franchise."

Card Connection franchisees supply greeting cards and accessories in retail outlets on a 'consignment' basis, also supplying the display equipment free on loan as appropriate, minimising the retailers' costs and maximising their profits. This is one step beyond 'sale or return' as retail customers don't have to buy the stock initially; they only pay for what they sell. Card Connection's award winning merchandising service provided to retailers has proved popular all over the UK and Ireland.

Card Connection is one of the UK's larger card publishers and is the market leader in the franchised distribution of greeting cards. The business' unique model of consignment sales has resulted in a strong brand and established reputation which has been proven over many years. Through its franchisees Card Connection supplies about 12,000 retailers throughout the UK.

Card Connection is part of UK Greetings, which is a subsidiary of American Greetings Inc., one of the largest greeting card publishers in the world and has limited vacancies for franchisees that are keen to run an expanding business. Since the franchise network in the UK is complete, the available opportunities now consist of acquiring an already-established territory from an existing franchisee. These vary in price according to their level of development, but start at £7k + Stock + Card Connection fee with earnings potential in excess of £50k per annum.
Trophy Pet Foods now even more Green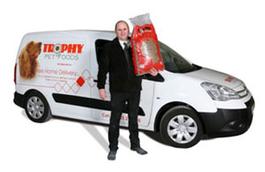 From our distribution warehouse in Oxfordshire we ship out all our Trophy foods and accessories to our franchisees all over the UK.

This involves a lot of packaging, most of which is recycled. To ensure that we can recycle even more, we have installed a cardboard and plastic baler. All our plastic and cardboard can now be sent off to a recycling point to be made into something brand new!

By buying Trophy Pet Foods you can benefit from low food miles, sustainable sourced ingredients and in supporting a local independent business, manufacturing & selling British pet foods you can even help reduce your own carbon footprint. That's The Trophy Local Advantage!

About Trophy Pet Foods:
Trophy Pet Foods franchise is a pet food delivery service. Established in 1990, Trophy Pet Foods has maintained its position as a market leader and is a home-based mobile franchise business opportunity. Trophy Pet Foods is an associate member of the British Franchise Association.
I was really impressed with the examples of savings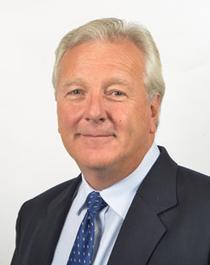 Farnham-based Lee Walton joined the Auditel Cost Management Franchise in May this year. Prior to this, Lee was the Managing Director and Owner of Probeck Ltd, an Association Management and Events Organising company, for nearly 20 years. Lee planned trade shows, conferences and banquets for up to 1,200 guests, all over Europe and in such places as Shanghai, Bangkok, Singapore, Dubai and Abu Dhabi.
Asked why he chose Auditel, Lee said that he had been impressed with the image portrayed by the media, the website and the collateral. "I went to The Franchise Show at Olympia and heard their Managing Director speaking at one of the seminars. I had thought the days of running my own business had come to a natural end and I wanted to do something else in a white collar, business-to-business environment.
"I was influenced by the success of franchising and picked out Auditel as being a 'stand out' operation. The examples of savings were impressive. I just wish that while I had been running my company and indeed, in my manufacturing days, I had thought about using a service like Auditel's. We had never tried saving money by outsourcing cost management. I could see an opportunity and I am going to enjoy enlightening others!
"As a Cost Management Consultant, I am able to call on my past experiences to select areas where companies need help to reduce financial waste, introduce efficiencies and therefore, improve their bottom line profits."
Lee says that the best part of the training was that for every question, there seemed to be an answer. "So we were sent away at the end, with a level of confidence that really makes one happier about going out into the cold world. I can't wait!!
Matt Sidwell, the Auditel UK and Ireland Network Development Director, points out: "According to Paul Stafford, PR Manager of the British Franchise Association (bfa), 'owning and running a franchise business is all about transferable skills'. Lee's previous management experience and that of our other franchisees fit the Auditel business format perfectly. We harness their skills with our exceptional 5-Year Mentoring Programme. This includes the professional and technical know-how of cost management, which enables our franchisees to build a highly scalable business practice.
"If you are considering a career change, why not book a place at one of our free Discovery Seminars. Talk to our Franchise Support Team and ask as many questions as you like. We shall enjoy meeting you!"
About Auditel: Established in 1994, Auditel is the UK and Ireland's favourite cost management franchise opportunity with over 200 franchisees. Auditel Affiliates renew their franchises after 5, 10 and now 15 years due to consistently achieving their financial goals and quality of life. In 2012, Auditel was the Winner of the bfa HSBC Franchisor of the Year Award for Outstanding Franchisee Support and Finalists over the last 5 years in the Franchise Marketing Awards for Best Marketing Support and Best Website..
Photo: Lee Walton (pcd©)
Finding passion in work with Premier Sport franchise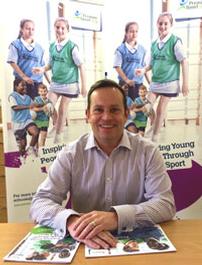 Gary lives in Crowthorne Berkshire and is operating in the Woking territory. Gary first made contact with Premier Sport in September 2013 after his wife came across Premier Sport online and knowing that Gary was looking for a career change, said "here is something which I know will interest you".

Gary has enjoyed a successful, 20 year career across the globe as a UK Diplomat. His management roles have been within the Foreign & Commonwealth Office, working in Nicaragua for the British Embassy, New Zealand in the British Consulate office and Malaysia with the British High Commission.

More recently and after landing back in the UK with his family, Gary has been influential within the Horticultural Industry. Although Gary has travelled the world and experienced a wide spread of different cultures, the one thing that has remained is his passion for sport and in particular Rugby. This passion and his enthusiasm for Rugby are demonstrated by his coaching role at his local Rugby club. It was after attending an Awareness day with Andy Heald as part of his due diligence that Gary realised - inspiring children through sport was the direction for him and he hasn't stop smiling since!

Gary is looking forward to building his business and embarking on a new career. I am sure that with a combination of Gary's diplomatic and personal skills, plus his enthusiasm for getting children active will mean that it won't be too long before Gary is enjoying success with Premier Sport in the Woking region.

We are delighted to welcome Gary to the network.
Four-time Ironman adds strength to companies in Sussex/Surrey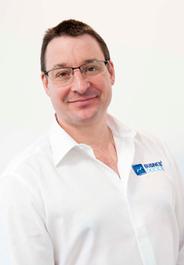 A four-time Ironman triathlete from Surrey is applying his drive for success in the business arena by bringing Business Doctors, the UK's fastest growing support service for small and medium-sized businesses (SMEs), to Sussex/Surrey.
Chris Simpson, a triathlete who has competed at both the World and European Championships, will be applying his experience gained turning around a wide range of businesses to provide support and strategic advice to owners and directors of SMEs in the South East.
Business Doctors, which has 30 operations already established across the country, supports smaller businesses with advice to drive business growth, from strategies for sales and profitable growth to advice for effective people management, accessing finance and acquiring other businesses.
Prior to joining Business Doctors, Simpson ran businesses including The Search Works, Europe's largest search marketing agency, which he helped to grow to £5m turnover, partly by expanding its overseas operations into 11 countries in just a year.
Simpson also worked as the commercial director of Manor Royal-based Air Miles (now Avios), which experienced tenfold growth from 150 to 1,500 employees during his time with the company.
He said of his new challenge: "I have always enjoyed change management and building strategies to help businesses reach their full potential. It's something I have done in the past as an element of my day job, but I am excited by the idea of doing this every day and using my experience to help grow businesses in Sussex/Surrey."
Rod Davies, founder of Business Doctors, said: "We are delighted to have extended our presence in the South East with another high-calibre signing.
"Chris has been there and done it at the highest level in business and is typical of all our Business Doctors around the country. They are not consultants, but are proven business people who can advise from a position of experience."
The Sussex/Surrey operation is the thirty-first Business Doctors base in the UK and the eleventh in the South East.
Business Doctors has been described as the antidote to Dragons' Den. With its extended coverage nationally, its experts have plugged the gap left by the closure of Business Link by helping business leaders take control of their future and achieve their vision.
Home Instead franchise that is the heart of the community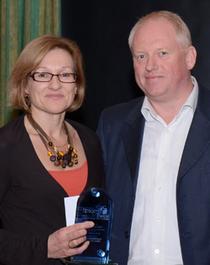 After a career in investment banking in the City of London Paul Tame decided to take voluntary redundancy in order that he could reflect on life and commit time to working with local voluntary organisations.
During this period of reflection Paul and his wife, Jill assessed opportunities that allowed them to be involved in a business but that would also take them to the heart of their community.
They were interested in the franchise business model and were keen to find out more about at-home care – their research uncovered Home Instead Senior Care, a global franchise business, operating in 17 countries with over 1,000 offices – might this be the franchise model for them? Every day Home Instead are making a difference by helping elderly people remain living independently in their own homes for as long as possible.
Having lived in Epsom with their young family for more than 12 years they were delighted to discover that the Epsom territory for Home Instead Senior Care was available.
In March 2010, Paul and Jill opened their Home Instead office with their territory covering the local areas of Ashtead, Banstead, Bookham, Ewell, Leatherhead and Oxshott.
Paul had committed himself to working with a local voluntary organisation and this experience had been central to his decision to launch the Home Instead franchise.
Paul said: "My experiences doing voluntary work made me realise that I love working with people and to try to give something back to the community in which I was raised. The Home Instead opportunity allows me to help change the way care is delivered to older people and I must say I'm delighted how rewarding this is.
He continued: "Working in the City gave me experience in managing a large and diverse team in many different international locations as well as all aspects of customer and service delivery to an exceptional standard. Since taking a career change to start the Home Instead business in Epsom I have been really touched, seeing up close and personal what a difference that quality care can make to people's lives. I love working in the heart of our community and am very proud of the service that we are delivering. The heart of our business is the team of wonderful CAREGivers who, like me, truly want to make a difference."
Home Instead Senior Care now has over 130 offices nationwide and is one of the UK's leading care companies. Their service is tailored to the needs of individual clients and ranges from companionship, meal preparation, light housekeeping, post-discharge care, personal care, medication reminders, shopping and errands. The service is available 24 hours a day, seven days a week.
A husband and wife partnership with Dream Doors franchise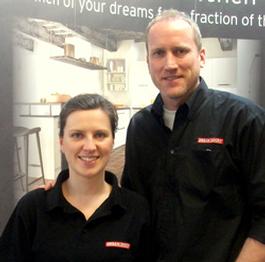 Franchisees: Sean & Katie Hebdon
Territory: Southampton
Franchise: Dream Doors
Career backgrounds: Sean had some associated industry experience before joining Dream Doors last year; his most recent position was as a manager for a builders' merchant. He also managed a small business on behalf of its owner. I (Katie) worked predominantly in Human Resource Management within the retail sector. We met at B&Q where we both worked closely with the showroom (kitchen) department.
Sean looks after all the sales and surveys, as well as the ordering and property maintenance. I manage the showroom, the accounts and payroll, the marketing and the company CRM system, as well as any additional admin. We received some excellent sales training and our business support manager is always on hand to answer any questions we have.
Why we decided to make the move into franchising: Sean had always wanted to work for himself, and franchising suits my more cautious nature. Dream Doors is a proven business model, one that we could immediately understand, and offers plenty of support.
We were very excited about a totally new challenge. We knew that the Dream Doors consumer offering of a make-over is very relevant in the current economic climate, and we were comfortable it was the right decision for us.
Why we chose Dream Doors: We both spent many years working in retail and management, so Dream Doors taps into our experience and interests, but most importantly, it utilises the skills we already possess.
The brand is very powerful and professional, which fitted our criteria. We believe strongly in the kitchen facelift concept of "don't replace it, reface it", as well as the quality of the products we offer. We also did lots of research and spoke to a couple of franchisees before making our decision.
Future plans for the business: After a lot of hard work, we finally opened our showroom in October. The following month our sales rocketed, and we've maintained those heights into the New Year. In the next two years, we would like to open a second satellite showroom within our territory.
Auditel franchise make great savings for happy clients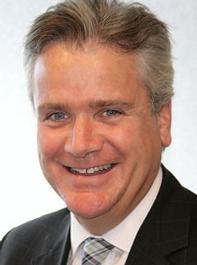 Simon Eggleton lives in Buckinghamshire with his wife and three children. He worked for leading telecoms and IT companies, in commercially focused senior management roles. He wanted to set up his own venture and began to investigate the options of a stand-alone business or franchising.
Simon visited the British & International Franchise Exhibition in October 2010. He recalls: "I found it extremely useful and it gave me an excellent overview of what was available. When I conducted due diligence into my shortlist of franchises and stand-alone businesses, Auditel became my benchmark for comparison. In the final analysis, Auditel offered an opportunity to leverage my skills, and provided me with the flexibility to deliver the sort of returns I was aiming for. I also felt that the people I met had integrity and that I could work with them happily."
Auditel's comprehensive and informative training
Simon joined the Auditel Cost Management Franchise in January 2011. He says: "The training was comprehensive, informative and was offered in a logical way. The presenters were knowledgeable and professional and it was a great opportunity to get to know some of my colleagues."
Simon recalls: "Using a broad range of problem solving and people management skills, I had experience of successfully delivering programmes and projects, in tough and challenging environments. This work included an in-depth knowledge of how to work with organisations and identify opportunities for innovative solutions to reduce business overheads and improve profitability."
Two of Simon's many projects
These are two of many projects undertaken by Simon, which demonstrates his abilities. The first was with a £100m turnover manufacturing company in Buckinghamshire. Their internal procurement staff focussed on tightly managing their £60m cost of sales. Simon was engaged to re-negotiate terms for their fleet of over 100 mobile phones and consolidate them onto a single network. After carrying out a detailed review to benchmark costs and profile usage patterns, Simon tendered to several service providers. He negotiated terms to pull the fleet into one account and improve his client's customer service. This reduced their costs by 54%.
The second involves a professional services company in South Buckinghamshire with a staff of 60. Like the manufacturing company above, they considered themselves to have a keen eye on costs. However, when Simon was engaged in 2011, the renewal period for their gas supply had been missed. The renewal letters had been overlooked and the contract had rolled over for another year. This occurs for 70% of UK businesses. With Simon on board, there was no chance of this happening again. He gathered all the contractual and billing information, reviewed their historical invoices looking for errors and overcharges and, at the appropriate time, put the supply out to tender.
Once the client had signed, Simon dealt with the new supplier and all the ensuing paperwork. This freed up their internal resources to focus on their key business. The result was a 49% saving for the client, not to mention peace of mind! By outsourcing through Simon, they won't miss potentially expensive deadlines in the future. He went on to deliver a wide range of additional projects for this client, saving an average 30% in cost areas such as document management, communications, mobile phones, office cleaning, HR services and office supplies.
Outsourcing frees up cash and refocuses resources
Simon explains: "Evidence clearly shows that many organisations find outsourcing reduces costs and improves business performance - nothing new in that, organisations are used to outsourcing logistics, accounts, legal advice and creative marketing - to name just a few areas. However, by taking a more comprehensive approach to what is bought and how it is bought, businesses can free up cash and refocus resources to fund strategic priorities."
Photo: Simon Eggleton
Animal lovers find their home in Oscars franchise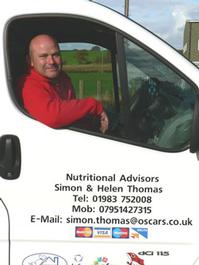 Name: Simon & Helen Thomas
Location: Isle of Wight
Franchise: Oscar Petfoods Ltd
Why I chose this franchise company
We chose this franchise because we wanted to run our own business without the complications of property etc. We have a love of animals, especially dogs and Oscars offered what we were looking for.
What I did before becoming a franchise owner
Before we became Oscar franchisees, I was the Area Manager for Solar Company and before that we ran our own dry cleaning and laundry business
How I raised the finance
We raised the money through help from parents and a bank loan.
The training and support I receive from the franchisor
I consider the training and support that we receive from the Oscar's team as comprehensive and ongoing
The challenges I have faced
Stock control
Learning the product range
Consolidation of repeat sales
My advice to someone thinking of buying their first franchise
Look into company and product carefully
Find something that you will enjoy doing and that can be expanded
My plans for the future
Continue to build up the business with central hub from which to operate.
Potential for kennels is serious option
Build ties with all canine associated clubs etc
Auditel franchise was the stand-out choice when I investigated the marketplace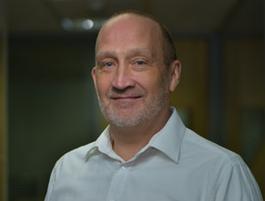 One of the newest Auditel Cost Management franchisees is Andy Harris who lives in Milton Keynes. Prior to joining Auditel, Andy held a number of positions as a Finance Director. In his most recent role, he was involved with company acquisitions and management buyouts.
Andy recalls: "I wanted a new direction that would leverage my skill sets as a Finance Director. I went to the British Franchise Exhibition. Auditel were there and I enjoyed speaking with their people. More importantly, I liked the way they talked about achieving their aims and I like the follow-up that I have had since then. Quite honestly, Auditel were the stand-out choice when I started to investigate the marketplace.
"The training was good. There was some light-heartedness with a good mix of sales, admin and business tools, helping to keep it interesting. As a finance guy, the selling stuff was important to me. Overall, it was hard work but I enjoyed it. The proof will be in the coming weeks!"
Edward Brewer, Auditel's Franchise Development Director, reports: "The latest NatWest/bfa survey reveals that nine out of 10 franchisees remain profitable. For any management professional looking to run their own business for the first time, franchising is an increasingly attractive option.
"The Auditel franchise is a fantastic opportunity and has been recognised as such within the industry through many awards over successive years for best franchisee support. Why not book your place at one of our Free Discovery Seminars? Talk to our Franchise Support Team and ask as many questions as you like. We shall enjoy meeting you!"
About Auditel
Established in 1994, Auditel is the UK and Ireland's largest and fastest growing cost, purchase and supplier management franchise opportunity, with a network of over two hundred highly-skilled specialists. Auditel Affiliates renew their franchises after 5, 10 and now 15 years due to consistently achieving their financial goals. The network turnover has grown by 192% since 2007.Their higher earners enjoy an income of over £200k.
Photo caption: Andy Harris
Rosemary Bookkeeping franchise gives me a good, profitable business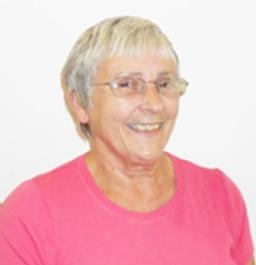 Franchisee: Sheila Martakies
Territory: Worthing
Franchise: Rosemary Conley
Sheila has had a varied working life since leaving Warwick University with a BSc in Chemistry. She has experience in high level quality control work and, as an army wife, has also taken on part time jobs ranging from office work to teaching assistant roles. Whilst working as a Technical Manager in a laboratory, she completed an MBA and a Certificate in Accounting. Sheila married her husband, Andy in 2002 and took up a position as an Assistant Accountant before she and Andy decided that they wanted to emigrate to Australia.
"In December 2006, we left England for our new life in Australia. We ran a corner shop in a small town called Golden Bay, in Western Australia. We loved every minute of it but sadly we were unable to complete the requirements of our visa as Andy was diagnosed with a heart condition and diabetes and I developed a rare form of breast cancer. In April 2011 we returned to England and have been living with my eldest son since. We have both now recovered from our illnesses and we are looking forward to a bright future and making enough money to be able to return to Australia and live out our retirement years."
How Sheila got involved with Rosemary Bookkeeping
"I first came across Rosemary whilst looking at franchises on the internet. I then visited the stand at the franchise exhibition at Excel, London and I was impressed with the people that I spoke to on the stand. They were all informative and very enthusiastic about the franchise opportunity. At subsequent meetings everyone was very easy to talk to, my questions were answered readily and I didn't feel that I was being put under pressure to purchase the franchise at any point. I felt comfortable with everyone I met and that I would fit into the team with no problem. I was made to feel that Rosemary Bookkeeping wanted me.
"Rosemary has given me the potential to develop a really good, profitable business from something that I actually enjoy doing. I can 'be my own boss' and the success of the business will be the result of my efforts."
Sheila's secrets to success...
"I plan to expand my franchise enough to take on at least one other person to cope with the volume of work so that I still have sufficient time to advertise and promote the business. While the system belongs to Rosemary Bookkeeping I plan to market myself and my personal attributes. I want my clients to automatically think of me when they think of bookkeeping and the name Rosemary."
What Joanna Dennis, Franchise Development Director of Rosemary Bookkeeping says:
"Sheila is a conscientious and careful bookkeeper with great attention to detail. From the moment we met Sheila we thought she would fit perfectly with the Rosemary family of franchise partners."
About Rosemary Bookkeeping
Rosemary Bookkeeping is a British Franchise Association accredited franchise, based on a successful business which was established in 2002 and offers a unique bookkeeping system which is built around charging clients per transaction rather than per hour.
The Founding Partners have over 60 years of business and bookkeeping experience between them in the essential business disciplines of accounting, operations, sales and marketing.
According to the Federation of Small Businesses, over 4 million customers NEED this service. By law, all businesses in the UK are required to keep records of their transactions which later are used by an accountant to file for tax and often VAT. Managing these transactions through bookkeeping is often the biggest headache to the small business owner and a task that is left at the bottom of the pile.
There is a growing network of established Franchise Partners in the UK either running their franchise as a management business with bookkeepers undertaking the work for them or working on client accounts themselves.
Rosemary Bookkeeping franchise gives me flexibility and freedom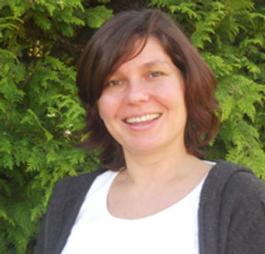 Daria has always preferred to run a business of her own over working in a 9-5 office job. "Before joining Rosemary I had run my own restaurant business and been a business partner in a jewellery wholesale business in which I was responsible for the bookkeeping. Owning a Rosemary franchise gives me the ability to plan my own time as best suits me, there is good growth potential and there is a possibility for me to just manage the business at a later date."
How Daria got involved with Rosemary Bookkeeping
"I first came across Rosemary Bookkeeping in June 2011 whilst looking through the Whichfranchise.com website. It sounded like something I would enjoy doing and was not as expensive as the other franchise opportunities I had looked at. I attended a 'Discovery Day' in August and after discussing it with my partner, Simon, we decided that it was the perfect opportunity for me.
"In my opinion, franchising with bookkeeping makes much more sense than setting up your own business. Franchising lets you have your time off, connects you to a group of people you can rely on and promotes your business on a larger scale."
Daria's secrets to success...
"At the moment I am trying to make my Rosemary franchise my own by telling friends and family about what I am doing. I am also trying to build up my LinkedIn profile to let as many people as possible know about my Rosemary franchise.
"Over the next year, I am hoping to have a varied client and affiliate portfolio. My partner and I will be getting married in the summer and we are hoping to start a family over the next couple of years. My plan is to have developed my franchise enough for me to be able to just manage the business around the family."
What Joanna Dennis, Franchise Development Director of Rosemary Bookkeeping says:
"Daria is a conscientious and careful bookkeeper and always puts her clients first. She intelligently processes the work and her previous business ownership experience certainly gives her an edge."
About Rosemary Bookkeeping
Rosemary Bookkeeping is a British Franchise Association accredited franchise, based on a successful business which was established in 2002 and offers a unique bookkeeping system which is built around charging clients per transaction rather than per hour.
The Founding Partners have over 60 years of business and bookkeeping experience between them in the essential business disciplines of accounting, operations, sales and marketing.
According to the Federation of Small Businesses, over 4 million customers NEED this service. By law, all businesses in the UK are required to keep records of their transactions which later are used by an accountant to file for tax and often VAT. Managing these transactions through bookkeeping is often the biggest headache to the small business owner and a task that is left at the bottom of the pile.
There is a growing network of established Franchise Partners in the UK either running their franchise as a management business with bookkeepers undertaking the work for them or working on client accounts themselves.
Auditel franchisee walked the chalk in the Chilterns 3 Peaks Challenge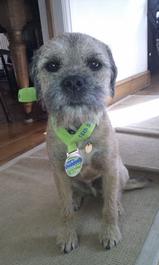 The Chilterns 3 Peaks Challenge was back for its 4th year on 16th September and offered a fantastic day out on a 5, 9 or 18 mile route along the beautiful Chilterns Ridgeway, taking in Whiteleaf Cross, Coombe Hill and Ivinghoe Beacon.
This year, around 900 people took part in aid of Iain Rennie Grove House. The charity supports local families affected by life-limiting illness. Through a combination of 24/7 hospice at home care and day hospice care, patients of all ages can stay at home for as long as possible.
The event was sponsored by a networking group, Chiltern Business Connections, which is chaired by Buckinghamshire-based Auditel Cost Management Specialist Simon Eggleton. Simon and his family took part. He said: "We have been supporting Iain Rennie Grove House through our networking group for some time. It was a great opportunity to continue that encouragement. The whole event was an enjoyable family occasion – if a little extreme way to wear out the kids and dog!
"We raised a goodly amount – in excess of £1,000! Overall, the charity raised in the region of £65,000 – enough to provide nursing care to cancer patients for over 500 days".
Photo: Bryher –the dog
About Auditel


Established in 1994, Auditel is the UK and Ireland's largest and fastest growing cost, purchase and supplier management franchise opportunity, with a network of over two hundred highly-skilled specialists. Since 2005, the number of franchisees has grown by 175%. Auditel Affiliates renew their franchises after 5, 10 and now 15 years due to consistently achieving their financial goals. Their higher earners enjoy an income of over £200k.
Jo Jingles franchisee has control over career and finances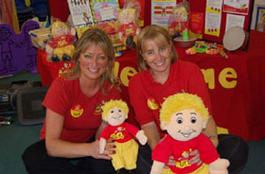 Franchisee: Hayley Bishop
Territory: Woking - Guildford
Franchise: Jo Jingles
The main reason for choosing a franchise was because I wanted to be independent and in control of my career and finances. I wanted to be flexible with the hours I work, and with young children be able to work around their school holidays as well as taking and picking up from school.
I also wanted an "umbrella" by that I mean someone or body there to guide me if I was in need of help. Opinions from people who knew the business and could answer simple or more difficult questions and who had the knowledge of any obstacles that I might come across. It is a daunting prospect going out into the "big bad world" alone, but somehow it seemed less risky choosing the Franchise route.
I was an IT teacher, teaching 16 to 19 year olds. A very rewarding job but somehow I seemed to spend more time on paperwork than actually teaching the students, and I'm not sure if my children ever saw me in the evenings with all the marking I had to do!
I had some savings and luckily my husband did as well so we put it together and with a little help from the bank managed to get started. I made sure that I only bought the necessary props and equipment as the money came in, I didn't want to overstretch myself so built the business up gradually, reinvesting as much as I could on a monthly basis.
The training and support I receive from my franchisor; limitless is the only word that comes to mind. The office staff are there for you whenever you want and Gill (the Franchisor) is always available if you need her. I think because everyone believes in Jo Jingles so passionately as a company that you feel you are all part of a big happy family. They are there to offer help when needed and guidance if you are not sure about something, advising you if you are in need but in a very diplomatic way and of course checking that you are keeping up the high standards expected from you.
The challenges I have faced have been more from circumstances than anything else. I began Jo Jingles back in 2002; sadly my business partner was having personal problems so we sold the business in 2005. That was my greatest challenge and also my greatest regret. I had felt that I couldn't continue without a partner and only when I sold the business did I realise that once again I was alone looking for work. I went back to teaching and regretted leaving Jo Jingles. I hadn't appreciated the flexibility, the independence and most of all the financial rewards.
Luckily for me I had the opportunity to buy the business back in 2007. The challenge then was for me to build up the business again and also to believe that I could make a go of it on my own. Now in a recession that poses other issues. "Will my classes be full?" "Will nurseries still want me?" (Would economic cuts affect my business?) This is when you have to fine tune the business. The props we have for our classes I now make instead of buying.
Email as much as I can to my parents and not waste paper and stamps unnecessarily. The challenge being to think about everything you are doing and how you can save money in those areas, making cuts in sensible areas but not in areas necessary for your business to grow.
If I was to give advice to first time franchisees I would say research the topic fully. Will it fit into my lifestyle? Will the financial rewards be enough for the family? Are you prepared for some hard work especially in the first two years as you will be spending a large amount of money from the business, to put back into it? My biggest question would be "Do you have complete support from your family?" My husband and I laugh at how some nights I would be up making props one evening I made 40 pom pom Snowflakes for my Christmas week which took me until 2am. Another time I was editing the sleeping bunnies' song for some hours wanting to get it perfect. My children threatened to break the CD if I played it once more!
The first few years are hard but once you have your props or songs edited then they are there for you to use whenever. A franchise is a long term business and if you have the dedication and are prepared for hard work then the rewards are high.
My future plan is to continue making my business a success. I would like to find more class teachers and to expand the business. I am determined to keep my business going as I know how much it suits my life, my children's life and my family's life as a whole. I made the mistake of giving it up once; I am not going to make that same mistake again!
Backed with support from Recognition Express franchise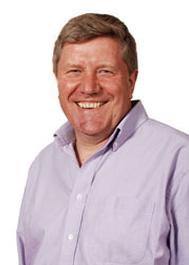 Name: Paul Mitchell
Franchise territory: Thames Valley
Commenced Trading: 1981
Previous Job: Airline Steward
Over a period of 30 years, franchisee Paul Mitchell has been able to develop his business with the knowledge that he will always be backed with high standards of support by Recognition Express.
"I've been a Recognition Express franchisee since 1981, which means I've seen how the business has developed and improved every year," says Paul. "The business today is very different from when I launched. There's a huge emphasis on branding and marketing – a focus on making Recognition Express the first choice for our customers. The market has also changed too due to the growing importance of branding to any business. This means that there's a lot more potential – any business can be considered a potential client.
"I'd always wanted to work for myself and it turned out that Recognition Express provided a great way for me to achieve this. It was their ability to provide great training and support that first attracted me to the business and this has got better and better. The business is always looking forward and has always been focused on improving its systems. The training is now very sophisticated and with all the added support, the franchise package is second to none.
"One of the benefits of a Recognition Express franchise is that a lot of new business comes straight to us through referrals. It's up to the individual franchisee to decide how to use the marketing tools provided and market their business in their territory – you can look to develop the business as it suits you.
"The franchise revolves very much around marketing and sales, and as such experience in this would be a great help. However, it's not strictly necessary at all. As long as you are personable and can relate to others in a professional environment, everything you need to know can be learned.
"I find the work to be very satisfying and still enjoy it after all these years. Recognition Express makes sure you are fully prepared to go into business and, so long as you follow the tried and tested format, everything is in place for success."

Recognition Express franchise - Backed up by the best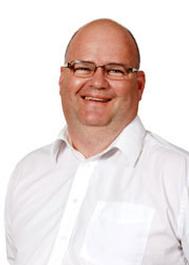 Name: Hugh O'Neill
Franchise Territory: Bromley & Dartford
Commenced Trading: May 2010
Previous Job: Regional Business Manager for a
Contract Caterer

Why did you choose to buy into a franchise?
Scary starting a business from scratch, wanted something that was proven and with a support structure.
Why did you choose Recognition Express?
I knew of Recognition Express as they used to supply my last company badges, I did not realise the extent of what they did. When I did my research, I was impressed with the quality of products I could supply, the margin that could be achieved, the low overhead costs and the support that would be offered.
I spoke to an existing Franchise Owner, Stuart Fisher said 'you get what is on the tin' and he is right!
How have you found the training and support given by Recognition Express?
Comprehensive and supportive.
How do you see your business progressing over the next three years?
In the first 3 years I see myself developing a solid base on which to grow the business.
What has been the response of customers?
We are competitive on pricing (not the cheapest), but we also provide an excellent personal service
What quality would you say is most important in your role?
Hardworking, a good listener, a passion to make your business a success
Do you have any advice to anybody considering Recognition Express as a franchise?
The franchise has everything you need to make a successful business, it is then up to you! I love it!
Southampton Drain Doctor franchise continues to dazzle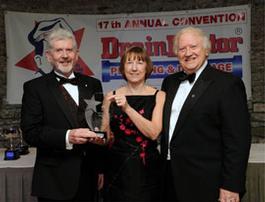 It is fun and rewarding to be a Drain Doctor franchisee. The Portsmouth and Southampton-based franchise business of Drain Doctor Plumbing, which covers the cities and surrounding towns and villages, has crowned a successful year by being presented with the Dazzling Service award at the national group's annual awards ceremony.
The award is given to those franchisees who the chairman feels have contributed to the overall Drain Doctor Plumbing organisation over the past year by being loyal, dedicated and resilient.
Presenting the award, Drain Doctor chairman Freddie Mitman said: "Allan and Jacqui Rook are very much a part of the solid backbone of Drain Doctor Plumbing and the company wouldn't be the same without them. One of Drain Doctor's original franchisees, they have been with Drain Doctor for fourteen years and have helped and supported many other franchisees over the years."
Allan said: "This award is recognition of the hard work put in to provide people in this area with dazzling plumbing and drainage service. Drain Doctor Plumbing rewards dedication, enthusiasm and customer care and I am delighted to have picked up this award.
"Success is the product of a national identity coupled with a proven system and the ongoing training and motivation of our technicians. Despite the current recession my new and returning customer base is increasing and we have expanded accordingly."
Last year the Southampton franchisee also had the distinction of completing the national company's one millionth job after being called out to unblock a WC for a customer in Hedge End, Hampshire.
Allan Rook said: "We were called out to fix a blocked WC in the couple's home. I sent one of our technicians, Paul Kay, who removed the blockage."
The winning couple were delighted with the work and even more delighted when Allan then informed them that they had won a luxury holiday because they were Drain Doctor's one millionth customer in the UK.
Allan added: "A million customers is a pretty impressive figure and underlines the fact that Drain Doctor is now the UK's largest plumbing and drain repair business.
"However, we have reached that position through providing dazzling levels of service from individual franchise businesses like mine for which every customer is important. So, the winners received the same personal courtesy, care and professional attention as every other customer – as did the 1,000,001st and every customer after that."
Growing a rewarding business with Metro Rod franchise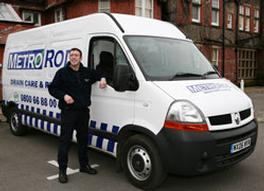 Name: Will Duncan MBE
Location: Portsmouth
Will spent twenty four years in military service before investing in a Metro Rod franchise. After leaving the army, Will initially embarked on a successful career in residential management. However, eventually the lure of working for himself became too strong. He researched a number of prospective franchise businesses, but was most impressed by Metro Rod's strong reputation within the industry. With no direct experience in drainage engineering, Will was convinced that the high levels of training and support offered by Metro Rod would allow him to grow a successful and rewarding business.
Running his new franchise was a challenge to begin with. Will found he had to work on drains during the day and on paperwork in the evening for the first two years. However, his military background meant Will wasn't afraid of hard work, and his efforts have paid off, with three engineers now on the payroll, so Will can take a more strategic management role in his business.
"I don't feel that I have a job. I have a vocation which fulfils me more than any job I have had since retiring from the military"
Using your business experience with McDonald's franchise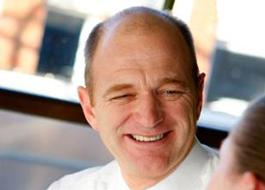 Paul Crocker had run a number of successful petrol station businesses before taking on a McDonald's franchise in 1995. He now operates five restaurants in Kent with the help of his wife. He has consistently outperformed the national average for sales growth.
"The secret," says Paul, "is a combination of fine tuning operational performance and enticing new customers into the restaurant." He does this by getting out into the community, and seizing every opportunity there is to sponsor events and distribute vouchers so that people have an incentive to visit.
"McDonald's is great if you're competitive," Paul adds. "There are lots of measures to show you how you're performing regionally and nationally - as well as your own figures for last week and last year. I just like to beat targets. It gives me a buzz."
Paul was on the McMarCo committee for several years. It's made up of franchisees and senior people from Head Office who jointly decide the Company's marketing activity and spend for the following year. "It's amazing the influence you, just one individual, can have on the decisions of a big company," says Paul. "You really do have an effect. You're involved all the way, from coming up with ideas, to approving campaigns and budgets."
Young businessman finds future with Mac Tools franchise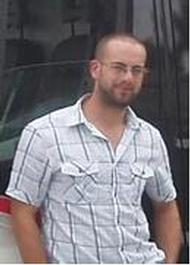 He may still only be in his mid-twenties, but Phil Edwards has already had a successful career as car mechanic and tyre fitter. Now he has become his own boss at Mac Tools, providing a mobile tools and equipment service to garages and dealerships in the Newbury area.
Cars are in Phil's blood, and it was at the Autosports Show at Birmingham NEC that he was first introduced to Mac Tools, a long-established national company that specialises in providing tools and equipment to the automotive industry.
Phil, 25, who lives with his parents in Salchester, is only in his first month as a Mac Tools distributor, but results are looking good and he is relishing being his own boss.
He said: "Mac Tools have always had great customer service, and it's now a pleasure to be able to work for them. The help and support they provide for me now is brilliant.
"I get out what I put in, and I have been working very hard which I don't mind at all as I am determined to make this business a success."
Mac Tools territories are sought after because of the wide range and quality of products and the ongoing business support provided by Mac Tools head office to each distributor.
Said Paul Clegg, Mac Tools recruitment manager: "The calibre of applicants wanting to be franchisees is high. Phil impressed us with his experience in and passion for the industry and his determination to do well. We welcome him to Mac Tools and look forward to helping him grow and develop his new business."
Young businessman finds future with Mac Tools franchise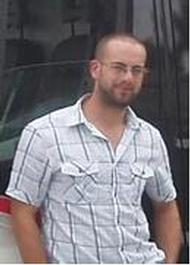 He may still only be in his mid-twenties, but Phil Edwards has already had a successful career as car mechanic and tyre fitter. Now he has become his own boss at Mac Tools, providing a mobile tools and equipment service to garages and dealerships in the Newbury area.
Cars are in Phil's blood, and it was at the Autosports Show at Birmingham NEC that he was first introduced to Mac Tools, a long-established national company that specialises in providing tools and equipment to the automotive industry.
Phil, 25, who lives with his parents in Salchester, is only in his first month as a Mac Tools distributor, but results are looking good and he is relishing being his own boss.
He said: "Mac Tools have always had great customer service, and it's now a pleasure to be able to work for them. The help and support they provide for me now is brilliant.
"I get out what I put in, and I have been working very hard which I don't mind at all as I am determined to make this business a success."
Mac Tools territories are sought after because of the wide range and quality of products and the ongoing business support provided by Mac Tools head office to each distributor.
Said Paul Clegg, Mac Tools recruitment manager: "The calibre of applicants wanting to be franchisees is high. Phil impressed us with his experience in and passion for the industry and his determination to do well. We welcome him to Mac Tools and look forward to helping him grow and develop his new business."
Platinum Property Partners franchise gives stability to mums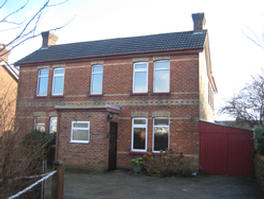 Judy Mizen, a married mother of three, worked as a physiotherapist, specialising in neurological rehabilitation, until her first child was born eleven years ago. In 2007 she decided to go back to work in order to create a more stable financial future for the family but felt her previous career was no longer a suitable full-time option. Property was something she'd always been interested in, but she hadn't considered franchising until she came across Platinum Property Partners at a property show.

Immediately impressed by PPP's founders, Steve Bolton and Nick Carlile, Judy and her husband Chris were intrigued by the concept of a property franchise. The idea of having personal one-to-one mentoring and being able to not only follow proven systems, but also tap into an extensive 'power team' of property, legal and financial professionals, gave Judy the confidence and inspiration that this was something she could really excel at. Chris has his own successful business in the film industry, so although he is fully supportive, Judy is running their PPP franchise.

Says Judy, "When I've told people what I'm doing, most have been quite surprised and impressed, and some have even said they wished they'd taken a similar plunge. I've currently got 3 highly cash-positive buy to let properties in Basingstoke, which provide a pre-tax monthly profit of over £3,000 and I'm also now mentoring new Franchise Partners in planning and refurbishment, which I've had a good deal of experience in.

The property market, and in particular the investment market, has gone through such changes in the time that I've been a Franchise Partner, that I can't imagine how hard it would have been to keep growing my business alone, without the support of PPP. I've seen and heard of so many people who have been in property for years, but because they've been following just one investment method, their business has floundered. The Franchise offers a tried and tested 'toolbox' of options for profiting from property, and as the market alters we are trained and supported in new investment methods, which means we don't have to spend time and effort trying to find out what the 'next best thing' is, or worry about being left behind.

Because the Founders are all so well-connected in the sector and the Franchise has group 'buying power', I know that what is being fed down to us and the professional expertise we have access to really is the best of what's out there. We have 2-day workshops at least four times a year, and there are always expert guest speakers on different aspects of both the property market and business in general. One of the things that is really attractive about the PPP Franchise is its holistic approach to business and life. Since becoming a Franchise Partner I know I've not only been able to build a solid property business, but have also improved my overall business and personal skills and reassessed my goals and objectives for the future, thanks to the workshops and coaching facilitated by PPP."

The nature of the business is such that the working hours are largely flexible, which suits Judy very well, and the rapidly growing franchise community of like-minded people adds to the support network, as well as being a sociable group – lots of new friendships have been forged.

For now Judy is keen to concentrate on building up a cash-positive portfolio, which will provide a good regular income, but is looking forward to moving into developing in the UK in the not too distant future, and knows she will have no problem doing that, with the support of the franchise.

A proven track record with an Oscars franchise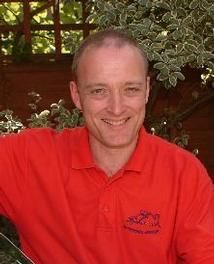 Franchisee: Tim Ives
Territory: Horsham, West Sussex
Date established: July 2004
Coming from a family devoted to animal welfare, I was drawn back to my roots on deciding that the stresses and strains of 20 years in the education sector had taken their toll.
I yearned to build a successful business for myself with a healthier lifestyle and more time to enjoy family, friends and the great outdoors.
I was drawn to Oscar because of its ethos and proven track record. From day one, I was impressed with their honesty and support and, having dismissed several less attractive options, it was such human' factors that finally convinced me to purchase an Oscar franchise.
Recognition Express Southern key rings take a slow boat to St Helena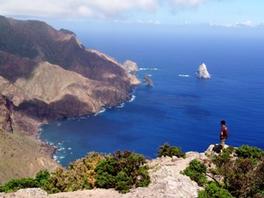 The owners of Recognition Express Southern pride themselves on their reputation, but when they got an order from the remote island of St Helena, they were flummoxed.
The French sent Napoleon Bonaparte to the isle in the Atlantic Ocean because, even now, it takes two weeks to get there, and there's no means of a quick getaway.
But the island's tourism department contacted Recognition Express Southern, based in
Horndean, Portsmouth, and asked them to produce 500 branded pens and 500 keyrings.
Caroline Dinenage, who owns Recognition Express Southern with her mum Beverley, got to the bottom of the mystery order.
"It turns out that the Director of Tourism in St Helena went to the Isle of Wight Walking Festival four years ago and took home a badge that Recognition Express Southern produced. So when she wanted promotional products, we were her first port of call."
The pens and keyrings carry the island's Proud of St Helena (PoSH) logo.
Spokeswoman for St Helena Tourism Gemma George said: "PoSH is a local awareness campaign to enable our local residents to pass on a positive message to our visitors and the pride they feel for their island.
"We could produce promotional material ourselves but there are no companies here who provide such a professional range of corporate merchandise.
"Recognition Express were very good to work with – customer service was good and emails were answered promptly, and the art work was done effectively."
Said Caroline: "It goes to show that you never know where the next order might come from – and that every order matters.
"The difference with this order is that it's going to take two weeks for the merchandise to get there because there's no airport in St Helena and the only way to deliver is by boat. No wonder Napoleon got stuck there."
The island is one of the remotest inhabited islands in the world, 1,200 miles from the nearest land mass (Angola), and 1,800 miles from Brazil.

The only way to get there is by boat, a five-day trip from Capetown, or 14 days from the UK.

It measures 10.5 by 6.5 miles.

Jamestown (pop 884) is the only town.

The population is 5,000.

English is the island's language.

The main crop is coffee.

Pumpkin pudding is a local delicacy.

Napoleon died there in 1821 after six years in exile.

There are two hotels.
Ollie and his dad fix hoodies for school leavers at Recognition Express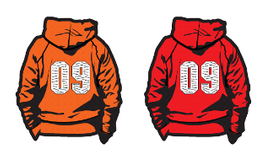 Enterprising Ollie Slack is not head boy of Greenacre School for nothing. He picked up a leaflet offering hoodies for school leavers, and asked his businessman dad if he could come up with a better deal.
The result: 48 students leaving this summer have just taken delivery of a bespoke hoodie, badged with the name of all their mates, and printed by Recognition Express.
Recognition Express Kent is run by Paul Slack and Steve Randerson at the Medway Enterprise Centre in Rochester. They badge anything from t-shirts to mugs with logos and designs.
At Ollie and his mates' request, Paul and the team designed the hoodies with the word '09' printed on them, putting all of the 48 names inside the numbers with the pupils individual nick name above.
Paul said: "Some wanted nicknames instead – like Fred, Borgy, Emo#1, Hobzy14, Lacy.fam and Yeti. So every hoodie was different."
"We did a prototype. Ollie put it on and said 'brilliant'."
"What the teenagers got was a unique piece of clothing in any colour, with any names they liked. It's a good souvenir of their school days."
Ollie breathed a sigh of relief when it all worked out. "I'm going to be helping my dad out at Recognition Express during my summer break. They are good at their job."
Servicemaster franchise owner for over 30 years
Andrew Simpson

ResCom - Servicemaster franchise

East Berkshire

I have been a franchisee since September 1972.
I purchased the franchise to work and produce an income to reflect the quantity and quality of my labours – by way of
Salary

Return on investment

Profit

Growth in equity of the goodwill I created – a saleable business.
I was attractedto this particular franchise for several reasons. Its existing reputation in the UK. ServiceMaster's existing established integrity of dealing with others.
The expectation of a continuing need in the broad economy for cleaning and restoration service. A security of source of business – generated locally and as result of trading as a national name. Other franchisees act as a further sales force, we have a joint interest in supporting each other and ensuring each other's success.
The benefits of trading as a brand, this is increasingly important within all world economies as customers to and established and a visible brand gives greater trust.
Comparatively low capital required in contrast to the high return it is possible to generate. A mutual benefit and reliance that is engendered by paying a percentage royalty – my franchisor has a serious interest in my success in order to ensure its own continuing and growing income. Being less reliant on keeping up to date with all legislation. Support to avoid the usual pitfalls of small business – employment law, health and safety etc
I enjoy being a franchiseebecause the structure has enabled me to gain income from locally generated business and the continuity of business through fluctuations in the broader economy via nationally generated work. Indeed during past economic downturns this business has grown most strongly.
I also enjoy the Camaraderie amongst my peers.
I enjoy working for myself again for several reasons.
To run successful small business you are absolutely required to act as a jack-of-all-trades. However there is also opportunity to specialise in particular aspects to the benefit of the individual by way of personal growth and to the general benefit of the business. To earn more than would otherwise have been possible in an employed environment.
Card Connection franchise acquires Chertsey territory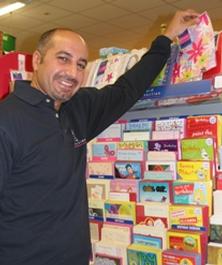 Leading greeting card publisher and franchisor, Card Connection, has today announced that its Farnham franchisee– Latif Twigeri has also acquired Card Connection's Chertsey territory. This has resulted in Mr Twigeri taking over the distribution of Card Connection's extensive range of quality greeting cards and gifts to more than 100 more stores within his new region.
"I anticipate that there is still significant potential for further development of the Chertsey area," confirms Twigeri. "I have already hired an additional store merchandiser to help with the extra work load and am looking at taking on further staff in the future however, it is important to balance expenses and income in the initial stages of expanding a business."
Card Connection itself is one of the UK's largest card publishers and is the market leader in the franchised distribution of greeting cards. Using a proven system, franchisees place greeting card ranges in retail outlets on a 'consignment' basis. The award winning merchandising service provided to retailers by local franchisees is second to none and has established the company's excellent reputation especially within the convenience sector. Card Connection franchisees also supply the company's national account network which includes the likes of Netto, Budgens, Londis, Spar and Shell.
"Latif has an intuitive understanding of how to build a profitable business, explains Andrew Cutler, franchise and sales director of Card Connection. "Since joining Card Connection four years ago he has expanded his Farnham franchise significantly, creating opportunities to supply numerous new retail outlets. Therefore, the logical step to continue to increase the size of his operation was to purchase a neighbouring territory when it became available. Some of our most successful franchisees have found running a larger operation in this way has allowed them to take advantage of economies of scale and as a result increase their profit margins substantially."
Card Connection has limited vacancies for franchisees who are keen to run an expanding business. Successful candidates would ideally have some management experience as, once established, they would be expected to employ a small team, operate a warehouse and have several liveried vans on the road.
Because the franchise networks in the UK and Ireland are complete, the available opportunities now consist of acquiring an already-established territory from an existing franchisee. These vary in price according to their level of development, but start at £20,000 (+ stock) with earnings potential in excess of £50,000 per annum.
Servicemaster franchise inspires others to franchise
Les & Jo Nobes ServiceMaster Banbury
Josephine and I bought our ServiceMaster Franchise Location in 1985, as we knew an existing successful Franchisee. Prior to this, we had been in the Licensed/Restaurant trade, and prior to this I was in the Police Service and Josephine was a Secretary. By purchasing this Franchise we were able to be earning money from day one, solely because of the reputation of ServiceMaster nationally. The phone rang at 9.10 a.m. on our first day of business and it has never stopped ringing.
The benefits of dealing with a Franchise Organisation are best summed up with the fact that you are never alone. If you have a problem there is always someone in the network who has experienced something similar. The other major benefit is due to the expertise of ServiceMaster, not only nationally but also on a global scale, and most of the time you really feel as if you are part of a family.
The other major benefit of having this Franchise was that we were quite happily able to work from home with a telephone and a typewriter with little or no disruption to family life. Working for ourselves gave us freedom to do what we wanted to do, when we wanted to do it although this generally meant that we would have to work harder before, and after we had time off, to catch up.
Running our own business for the last 22 years has given us freedom, which we would not have had, had we been in paid employment.
We have always had support and encouragement from ServiceMaster when times have been a little harder in terms of turnover. Now with the National Marketing Programme it has meant that we have not had to spend time selling ourselves to Insurance Companies, Loss Adjusters etc., as this is part of the current package.
I would thoroughly recommend someone who is looking to invest in franchises to seriously consider ServiceMaster.
MBE HUSBAND AND WIFE TEAM WIN TOP AWARD FOR CUSTOMER CARE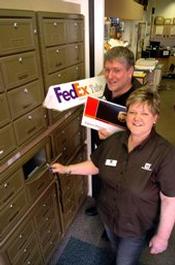 Portsmouth franchisees, Christine and Russell Sykes, have received MBE's coveted "Outstanding Customer Care" award.
They were selected from the UK network of more than 100 High Street business services centres, in recognition of their exemplary standards of customer care and to mark their dynamic approach to business.
Presenting the award at the franchise's conference, MBE's recruitment consultant, Chris Gillam, said: "As well as recognising Christine and Russell's achievements, we want to acknowledge the big contribution this couple has made to the overall growth and success of MBE in the UK and Ireland."
Russell and Christine were thrilled but very surprised and said:
"When we started, we set out to differentiate ourselves by offering a high standard of customer service. It is fantastic for us that our commitment to our customers has been recognised through this award."
The Sykes opened their MBE centre in December 2003 and had to overcome a major set-back when serious illness struck just two months later. They survived the crisis and went on to build an exceptionally strong business.
Previously, Russell always had ambitions to start a business of his own and when redundancy was offered he saw it as the golden opportunity to finance his dream. However, at that time, neither he nor Christine had considered franchising or knew nothing about it. Russell sought advice from an outplacement counsellor who gave a very positive view.
Russell explained: "It was a revelation and very encouraging. We soon discovered the many advantages that franchising offers - of being in business for yourself, but not entirely on your own. There is training and on-going support.
"I read about MBE and its many facets in a Financial Times article. Understanding the way that old-style corporate life was changing, with the growing trend towards more outsourcing, I could see that with MBE there would be plenty of opportunities for a range of different income streams," Russell continued.
Christine and Russell really liked the people at MBE and agreed that the franchise met their criteria, so they decided to go ahead. They were delighted to have found a business where they could work together and that offered enough flexibility to fit around family commitments.
Unfortunately, Christine became seriously ill within weeks of opening the centre and was unable to work. Russell says: "MBE was extremely supportive during this time, which was invaluable while I was juggling running the centre with hospital trips and looking after our two children. It made me realise how glad I was that we had bought a franchise and not started a business from scratch. I don't think we would have survived if we had been entirely alone," Russell said.
Christine recovered and was back again after a year when the business really began to take off. Over the next two years, the business doubled in size and continues to achieve healthy year-on-year growth.
Russell concluded: "We are very pleased indeed with our franchise and, naturally, with our award. I don't think either of us would ever want to be employees again."
Tumble Tots franchise goes for gold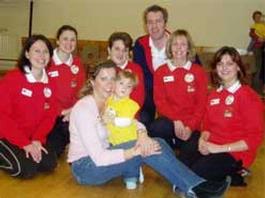 We haven't been disappointed!
Franchising was an attractive option for us, as it gave us the opportunity to run our own business but with the safety net of an established brand.
Tumble Tots was our preferred choice because it had a strong brand name and we had seen the benefits our own children had gained from being involved in structured physical activity from a young age.
The fact that Tumble Tots were full members of the British Franchise Association and had a proven track record made our decision much easier and we felt our own experience and enthusiasm, along with the expertise and support of the Tumble Tots team made for a winning combination.
Signs to stay!
Signs Express (Crawley) has helped put the finishing touches to the Felbridge Hotel's refurbishment project.
The Felbridge Hotel in East Grinstead recently completed a full refurbishment and with help from Signs Express (Crawley), has created a new and contemporary feel to the four star hotel. The Crawley centre set to work creating a number of signage solutions including interior directional signage and name plates to distinguish the restaurant, bar areas and the hotel spa.
The Anise Restaurant is an award winning two-rosette fine dining experience and required an elegant sign to fit with the stylish intimate theme and subtle lighting of the restaurant. The Bay Tree Brasserie and the Qube Bar both required a more informal and relaxed look, and both needed signage that incorporated the modern design and warm friendly atmosphere. As well as the restaurant and bar areas, Signs Express was also given the task to create an ideal sign for the Chakra Spa, using neutral tones to help rejuvenate the spa.
Centre owner, Nigel Wood commented: "The Felbridge Hotel gave us the original artwork to produce the signage and gave us the opportunity to then interpret their design into attractive signage solutions. In this case we tried to stick to a similar theme so that each sign would in turn complement one another. Folded aluminium trays formed the basis and built up lettering and polished steel brought each sign to life."
Stuart Noble at the Felbridge Hotel said: "We are really pleased with the end result.
Signs Express has a great reputation and they offered a competitive price compared to other sign-makers in the area. They delivered a speedy service as well as a professional end result."
Signs Express is the UK and Ireland's leading signs and graphics company. With over 80 centres nationwide, it is capable of dealing with an array of signage requirements at competitive prices and to efficient timelines. Products include: interior/exterior signage; window and vehicle graphics; banners and exhibition displays; and health and safety signage as well as labels. Signs Express (Crawley) opened its doors in 2004 and has carried out the production of a number of signs for the likes of Shell, Barclays, Audi and local councils and schools.
Combination of Skills Makes Recognition a Success
Sally Findlay
Mid Surrey
Why did you choose Recognition Express?
The type of work I would be doing each day suited my strengths and preferences. It required some use of the knowledge I had acquired in previous jobs. The franchise didn't require an ongoing financial burdens right from the start, like rent and wages, so I could grow the business at my own pace. It required a good combination of using my computer skills, people skills and also printing products.
How have you found the training and support given by Recognition Express?
My training course was thorough and covered all I needed to know to get me started. In the first few months I had lots of questions about printing or sourcing items and phoned often and the support was always there and any problem always got sorted or answered. The marketing materials are excellent, the website and technical services are always being expanded, new products are brought in occasionally as needed.
How was your first year in business?
I didn't quite make my target for sales but I enjoyed it and wasn't far off. Plus I probably spent extra time putting things in place for the future, internally and with external customers, so in my second year I exceeded the target and the groundwork in the first year really paid off.
How do you see your business progressing?
In the next year it will be just about building on what has gone before and getting more clients and developing those we have. My husband has now given up his job (at the beginning of year 3) and is full time as well which has released me to do sales and marketing only. We will need bigger premises in the next year to two years. We already outsource book-keeping and occasionally have extra people in to do big jobs, that will happen more and more. I expect to have to invest in some further equipment but I am not sure whether that will be embroidery machinery, engraving or a large format printer. That will also depend on what happens elsewhere within the network so I can work effectively with the other branches of Recognition Express around me.
Do you have any advice to anybody considering Recognition Express as a franchise?
It is an excellent company with helpful staff at the Franchisor's office and some very professional fellow franchisees. I'd recommend it to anyone who is willing to work hard and wants to see a return on that investment.
Belvoir franchise high achievers awards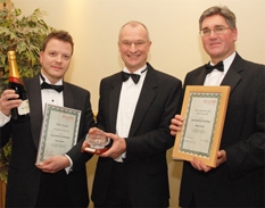 Belvoir's Andover franchisees, Phil Pinkney and Greg Greatbatch, have won a major accolade as the franchise's "Most Improved Office" for 2006, having bought an existing outlet in 2005 and tripled its turnover in just one year.
Announcing their award, Belvoir co-founder and CEO, Mike Goddard, said: "Phil and Greg's achievement is phenomenal. They have been dynamic and greatly expanded their original business, demonstrating their belief, dedication and passion."
Before becoming franchisees, Phil had enjoyed a 30 year career in travel, four years of which was with a travel franchise, giving him an insight into the franchising concept. Greg had spent 15 years in the motor industry, as after sales manager for Saab, Volvo and Chrysler dealerships. Co-incidentally, Phil and Greg are brothers in law.
Both were keen to run their own business and believed that the training, back-up and on-going support of a major franchise would ensure they made a quick start and would enable them to achieve their ambition to be the boss. They researched the market place thoroughly, reading all the relevant magazines and newspapers and visiting a franchise exhibition.
They were most impressed by Belvoir and were delighted when they were able to buy an existing outlet when it became available. Following intensive induction training, they were soon up and running, ready to take the reins and confident that there was plenty of support and advice if they needed it.
The business soon began to pick up and sales rose consistently, month on month. Belvoir Andover is now the preferred lettings agency for military establishments in the area, which greatly increases business from both tenants and landlords.
"What especially appealed to us about Belvoir was the strong brand and the consistent growth of the network, now with 97 outlets. We are enjoying the benefits of independence and being able to run our own business but especially value the support we receive and the "added value" business assets such as the bespoke legal advice line that Belvoir provide. It is imperative that we are always up to date with the law to give proper advice to our clients," Greg and Phil said.
Six months after they set up their franchise, Phil and Greg moved to a prominent high street site. Belvoir Andover has the distinction of being the only lettings specialist in the town with a proper town centre shop frontage. Being so visible has increased the business markedly – and tripled the turnover.
Showing Signs of Success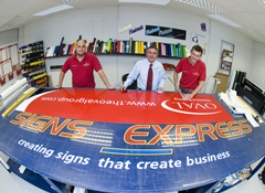 Steve Read, owner of Signs Express (Aylesbury), has been open just under a year but is already showing all the signs of success as he describes his franchise choice and his business progress so far.
"Before I became a Signs Express franchisee, I had spent 25 years in the RAF as a navigator on the Tornado Ground Attack aircraft. I reached a natural break in my contract period and could have stayed and although I loved my time in the military I wanted a new and different challenge. The timing was also right with my family and children settled so I decided to make the break.
I had an aspiration from an early age that one day I would start my own business and following 25 years in a large organisation I wanted to run a smaller concern where I could take decisions on my own and which would take effect immediately.
Although I had a lot of management experience from the military I did not have a lot of commercial experience so a franchise with a proven record and excellent support seemed a logical choice. I looked at many different franchises and in particular I focused on the business model and support provided from the various franchisors. Some franchisors offer the world but with little to substantiate it so I was drawn to a more established franchisor with a proven track record and the potential market for signs and graphics is enormous. This ultimately led to me setting up the Signs Express (Aylesbury) centre.
It has been a huge change moving from the armed forces to a start up business and the thing I noticed first of all was that running a business could be a lonely position to be in. However, with the support of the Signs Express HQ staff and the other Signs Express centre owners this was made much easier – there is rarely a day goes by without some form of contact with the rest of the group.
The first year is always going to be the most difficult and has been extremely busy for us, but also thoroughly rewarding as we have had a great start to the business, exceeding our targets before the year end. The key is definitely hard work but also simply following the basic principles that we were taught in our training. Our aim is to be noticed above our competitors, provide excellent service and quality products and market ourselves, with support from HQ, in any way we can.
One of the most satisfying feelings is when you first start to get repeat business. This means you have satisfied customers and is the foundation for the future.
My goal is to continue to grow the business and also give those working for me more responsibility as time goes on. This will allow me to focus on the wider issues involved in business planning – who knows maybe even on the golf course!
In the longer term I look to other franchisees and see the possibilities – so am very excited about what the future will bring."
A New Start for David Brown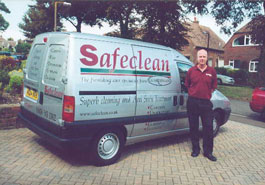 Safeclean's latest franchisee is quickly settling into his new role after a complete change of career.
David Brown of Shoreham by Sea, recently began his new business as a furnishing care specialist after spending the majority of his working life with a major UK bank. The switch to a more hands on approach was one of the factors to appeal to David, "I wanted a complete change, away from an office environment. My Safeclean business gives me the opportunity to get out and about and meet people."
After deciding that he wanted to run his own business, David took some time looking at different franchise companies and sectors. "I'd decided I wanted to be my own boss for quite a while. However, the package and support that you receive from a major franchise company was reassuring and helped to support my decision."
After visiting a number of franchise companies, David decided upon Safeclean after being impressed with what was on offer. "Safeclean provided me with a complete package to start my business and to carry it forward. As well as being competitive in price, the training and support is first class and what I expected from a full BFA member."
Providing services in an untapped market however was what really appealed to David, "There's a great opportunity to make money from the furnishing care and to be well rewarded for the actual services I provide."
Although still early days, David is happy he made the right choice, "Becoming part of a franchise was definitely the right move and Safeclean are definitely the right franchise. It's hard work but I'm looking forward to growing my business in the future."
For further details of the franchise opportunities available within Safeclean throughout the UK, please visit www.safeclean.co.uk.
Silver is a Sign of Success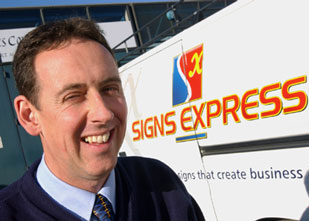 Having worked for over 10 years as a Highway Network Manager, Stuart Harrison was hungry for a new challenge. After visiting the National Franchise Exhibition and researching a number of franchise opportunities, Stuart was awarded a management franchise with Signs Express in 1995.
In recognition of Stuart Harrison's commitment and adherence to the franchise system Managing Director, David Corbett, presented Stuart the Silver award for Franchisee of the year 2001.
"When the chance of voluntary redundancy arose, I applied knowing this would be the perfect opportunity for me to change my career. Unfortunately, it took three applications for my request to be accepted, so the change didn't happen as quickly as I would have liked. Finally I was in a position to consider the options available to me and I attended the National Franchise exhibition at the NEC to find out more".
"There were a couple of franchises which interested me but Signs Express stood out from the rest. The staff were friendly and approachable and I found the literature I was given very comprehensive. I left the stand feeling convinced that Signs Express was the franchise for me".
Stuart went to visit the Signs Express head office, where he found the professionalism which had attracted him to the stand at the exhibition, communicated throughout the company. After further discussions Stuart was awarded a franchise for Milton Keynes and opened his doors with one other member of staff in November 1995.
"The support I received when I first set up the centre was far beyond what I imagined. A comprehensive training course and help with finding staff and premises meant I was positive about the venture from the first day of trading. Ongoing support and advice in all areas has also helped me remain competitive".
"The course also made me realise the full potential of signage. I was able to offer a full range of services from interior to exterior signage, exhibition boards and vehicle graphics; helping me build my customer base over the years".
Now operating with four staff, Stuart's business is booming and with an ever growing customer base, the future looks bright for Signs Express in Milton Keynes.
Signs Express is a well established franchise with over 85 centres nation-wide and is the UK's largest sign company.
Fulfilling His Ambitions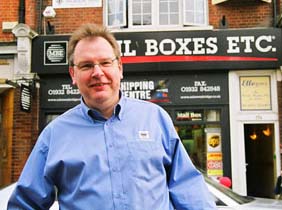 Taking redundancy three years ago enabled Peter Petersons to fulfill his ambition to have his own business.
Previously, he had worked in the UK and all over Europe as an IT specialist. He decided that the time was right to become his own boss and thought that franchising was the right way to go about it. He began his research into franchising by reading a specialist magazine and then visited an exhibition, where he met MBE for the first time.
Peter explains: "That visit was an excellent opportunity to see the various franchises on offer and to narrow them down to a shortlist. I liked MBE particularly because I felt it fitted with my previous IT career. I wanted to work in a proper business with the opportunity to grow and expand.
"Another major consideration was that MBE is well established and, with more than 4,500 centres around the world and its UPS connection, it has a lot of credibility."
After the exhibition, Peter visited MBE's head office and, once he had decided to make the commitment, he researched his chosen area with MBE's help. He opened his centre in Weybridge in November 2002 and, already, is planning to take on another centre in a nearby town.
Peter enjoys being a franchisee, running his own show and the variety of the work. He comments: "If you choose the right franchise, you are supplied with a business model that works. You have the benefit and experience of other franchisees. You buy into a system rather than doing it all from scratch, which enables you to avoid making costly mistakes.
"You are provided with everything you need to start up. Franchisees pay for ongoing support from the franchisor but I feel I'm getting good value for money from my franchise fee - MBE's head office is always there when I need advice or help."
When he is not hard at work, Peter play bass guitar and is an active member of a Latvian band called Arvids un Mursiteji (roughly translated as Harvey and the Wallbangers). He is also interested in photography.
Staking his Success in the Board Business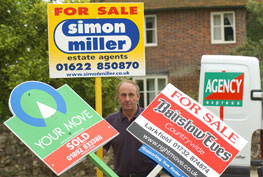 Since starting his Agency Express franchise business in the Maidstone area in May 2003, Mervyn Pearce has experienced success far beyond his expectations, servicing over 60 estate agent offices on a day to day basis in the Tonbridge, Tonbridge Wells, Maidstone and Sevenoaks areas.
Agency Express is the UK's largest estate agency board contractor, erecting and removing 'For Sale' boards for estate agents in over 70 areas across the country.
Such is the success of the business, in just a little over a year Mervyn has expanded the operation by adding another vehicle to the fleet and employing another board operator, Alan Fagg, to cope with demand.
Mervyn, who lives in Ashford, was previously employed as a lorry driver. His desire to set up his own business and spend more time at home with his family then led him to meet with Agency Express Managing Director Steve Watson. Mervyn was allocated a franchise from the company to operate in the Maidstone area in May 2003 and has not looked back since.
Mervyn said, "Over the past year I have been able to develop links with estate agencies and letting agents in and around Maidstone and Sevenoaks and hope to achieve further success in the future. We are able to respond quickly to requests from estate agents, providing a speedy and reliable service they can depend on. Agency Express has fantastic growth potential, tapping into a previously unexplored service".
He continued, "The support and back up from head office has been invaluable and the reputation of Agency Express means I have benefited from guaranteed repeat business from well know agents such as Haart and Bairstow Eves, as well as working for many Your Move offices in my area. The business is going from strength to strength and I am excited about what the future will bring".