Scottish franchise news, latest from franchising in Scotland
Glasgow business coach shortlisted as Scotland's most inspirational business woman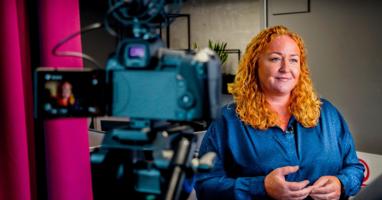 Business growth specialist Yvonne Webb is celebrating after being shortlisted for a national business award. Yvonne has been hand-picked by a panel of judges and is now in the running to win the Inspirational Woman of the Year award at the Business Women Scotland Awards for her incredible impact on the business landscape of Scotland through her work as a business coach in Glasgow.
Boutique fitness concept, TRIB3, set to open four stores in Scotland as part of major global expansion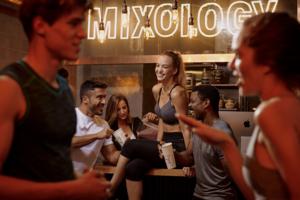 Boutique fitness concept, TRIB3, is set to open four stores in Scotland as part of a major international expansion of the brand following the agreement of a three site franchise area development deal in Glasgow and a new corporately-owned store which is due to open imminently in the Stockbridge area of Edinburgh.
Global pizza brand to launch new pizza slice concept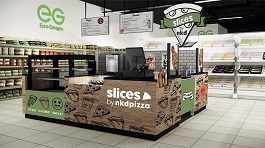 Global pizza brand NKD Pizza is stepping into new territory as it gears up for the trial launch of its first on-the-go pizza slice concept, "Slices by NKD Pizza". Partnered with EG Group, the trial will see 'Slices by NKD Pizza' kiosks installed in two EG sites. Founded in New Orleans in 2006, NKD Pizza and is now headquartered in Edinburgh.
Cafe2u franchisee diversifies through Covid-19 pandemic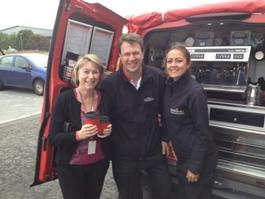 Alan Fulton runs his mobile coffee van franchise Cafe2U in Cove and the surrounding business parks. However, since the Covid-19 outbreak, the business owner experienced a harrowing dip in trade. Refusing to let this dampen his spirits, and with Government guidelines allowing him to continue trading, he has done everything in his power to avoid closing by making "sweeping changes" to his services.
Personal touch drives growth for Recognition Express South Scotland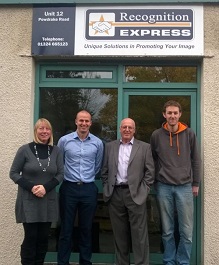 David Mitchell teamed up with employees Moira Ashby and Mark Everingham to purchase the Grangemouth franchise in 2014 when his father reached retirement age. Father, Graham Mitchell, had owned the franchise for 15 years and so it's now been in the Mitchell family for two decades. David was attracted to the business as he could see that it was a reliable and low-risk route to becoming his own boss.
My Driving Miss Daisy journey so far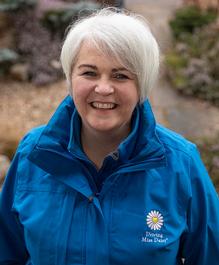 Ann Overdijking has reached the 6-month milestone in her Driving Miss Daisy journey, and she has loved every minute of it! Though being the first Driving Miss Daisy franchisee in Scotland was daunting initially, with hard work, determination and a lot of pre-planning, Ann's business is going from strength to strength, so much so that Ann is already planning on buying her second wheelchair accessible vehicle. Read why Ann loves being part of a franchise that cares for its clients and is making a huge difference in the lives of the elderly and vulnerable population.
Driving Miss Daisy opens new franchise in Renclyde, Scotland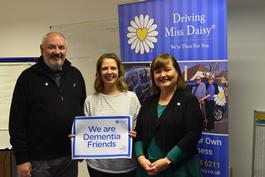 Christine and Danny MacIntyre are the new franchise owners of Driving Miss Daisy Renfrewshire and Inverclyde. After running a recruitment agency for 25 years, Danny and Christine were keen to get involved in a new venture together. Their combined strengths and experience of building a successful recruitment business, and Christine's background in nursing and care, meant that Driving Miss Daisy was the perfect fit.
Little Dessert Shop franchise arrives in Scotland
Little Dessert shop has opened its franchise in Scotland at SOAR Braeahead. The franchise known for its luxurious desserts and mouth-watering savory collection, has plans to expand throughout Scotland.
TaxAssist Accountants franchisee Steven Mearns continues expansion plans with opening of second shop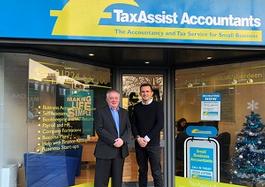 TaxAssist Accountants franchisee Steven Mearns adds another store on High Street, Banchory to join his first shop on 92 Rosemount Place in Aberdeen. Learn more about Steven's ambitious growth plan with TaxAssist accountants!
New Papa John's Franchisee Has All the Right Ingredients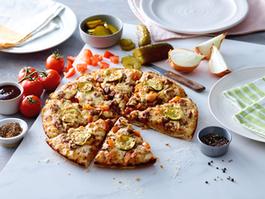 Leading pizza franchise, Papa John's, has announced new franchisee Nazim Vadiwala has taken over the Leith Walk store in Edinburgh. Nazim who worked for a rival pizza firm for 10 years now manages Leith Walk with the help of operations director: Syed Salman and a team of local staff.