ServiceMaster Clean franchise for sale in Glasgow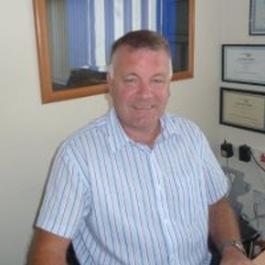 Name: Tom Frame
Location: Glasgow and East Strathclyde
Franchise: ServiceMaster Contract Services
Date launched the franchise: 1st August 2003
Tell us a bit about yourself and what you were doing prior to buying your ServiceMaster franchise
I worked in the high-tech sector managing Software and Hardware development teams. Before that I managed Production teams and was also assistant head of Facility management
Why did you decide to go down the franchise route?
Having been made redundant it was an ideal time to realise my dream of being self-employed. The most difficult step to self-employment is giving up a good job to go and pursue your dream. As I said I had been made redundant and therefore didn't have a job.
But why franchising? well statistics tell us that 90% or more of business start-ups fail in the first two years whilst in Franchising more than 90% are successful.
Why did you choose the contract cleaning industry? And ultimately a ServiceMaster franchise?
I didn't choose the industry at first, what I did was set out some criteria for how I saw my self-employment panning out and then looked for an opportunity that would fit.
It was things like;
Can I run this from home, at least in the beginning?
I would like to be a business owner rather than a business operator,
Is there any limit to how big it can grow?
Will it be sellable when I am ready to retire?
Owning a commercial cleaning franchised business ticked all of these boxes for me.
Why have you decided to sell your business?
It was always my plan to retire when I reached 60 – 63. I am now at that stage in my life and the business is flourishing, therefore the time is right.
What support should the new franchisee expect to receive
As well as the support from the Franchisor providing generic training in sales and marketing as well as business administration, I am prepared to work in the business for 3 months after the transaction has been completed, giving a more detailed handover. Thereafter I am happy to provide advice and consultancy as and when required.
What is the main benefit of buying a resale?
When I started out in 2003 it was a blank canvas, my office consisted of a desk, a telephone and a copy of the yellow pages. There was no significant cash flow for 6 months.
In this case, the business is up and running producing a turnover of over £40k per month. Significant cash flow will start to happen after month 1.
What is a typical day for you as a franchisee?
As I said I am a business owner and therefore most of my time is spent in the office. The operational duties are carried out by the area supervisors and lead cleaners. Of course I am active in the field when required but it is mainly on sales and customer relationship building.
Has becoming a franchisee changed your life, if so how?
Absolutely, I run the business, but the business does not run me.
I decide when I am in the office or out in the field. But more importantly I do not need permission to go on holiday or go and play some golf.
The business has also provided me with a great standard of living over the last 14 years.
Best of all, when I go on holiday the business still runs, the invoices go out and the money comes in. Basically the business does not need me 24/7 to operate.
What type of person would make an ideal new owner of your business?
This business is ideally suited for someone who has experience managing people, be it customers or staff.
Do not be put off by the fact it is "Cleaning" because that is not what your job will be. You will instead be an up and coming entrepreneur who is constantly looking out for the next opportunity. Your staff will deliver the service.
What is the most invaluable piece of advice you could give someone looking to buy their first franchise?
First of all, research the principal of Franchising by attending franchise seminars. Here you will see franchising from all sides, including franchisors, franchisees, banks, lawyers and accountants.
There is no need to go in blind when all of this information is readily available.
In your opinion, what makes a successful franchisee?
It is someone with a can-do attitude, however don't try and reinvent the wheel, the franchisor has spent many years developing the system and no doubt made mistakes along the way from which he / she have learned from. He has a proven business process so follow it.
If you do this there is no reason why you will not be successful.