Home Instead franchise for sale in the South West England
This is a relatively new territory where circumstances have changed for the current owner. This home care franchise provides a great opportunity for a caring individual or couple to own a business which is now up and running. Ideally positioned for someone not wanting a start-up but is at a stage where they can take the existing team and continue the growth of their much in-demand home care services. As this is part of an established and much-admired franchise brand, you will be fully supported from day one.
Guide price £225,000
Home Care Business – South West
Projected revenue year ending 2022 over £447,770
Projected EBITDA year ending 2022 £110,604
Award winning and industry-leading franchise
Guide price £225,000 plus £20,500 + VAT Franchise fee
About Home Instead
Home Instead is the UK's No. 1 home care franchise company with a management-led business model that is proven to deliver outstanding care and outstanding results for their franchisees.
Home Instead specialise in the care of older people and this gives their franchisees a clear focus. Their unique home care service, which is companionship-based, allows their clients to remain living independently in their own homes, where they feel most comfortable.
Home Instead UK was established in 2005 and now has 230+ successful franchise owners.
Resales are part of the business cycle of any mature franchise network where owners make the decision to sell, often due to retirement.
There are a small number of resales currently available.
If you are interested in finding out more about this established Home Instead franchise, including receiving a copy of the prospectus or asking any questions, please get in touch via the form below.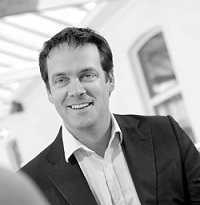 Interested in Home Instead - South West England?
Contact Rob Dancy
Franchise Recruitment
---
Click on the link below to receive further information on our franchise opportunity. You can also connect directly with us to ask any questions.
Request more info > or connect with Rob:



This is FREE and non-obligatory; we never share or sell your personal information.