Andrew Perkins of Ashfords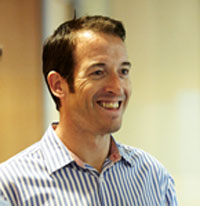 Andrew is a Partner in Ashfords' Commercial Litigation Team specialising in Franchise, Distribution and Agency matters. He is recognised as one of the South West's leading dispute lawyers.
His work principally focuses on commercial contract disputes particularly those relating to franchising. He also has significant experience of injunctory proceedings including freezing, restraint of trade and search orders.
When asked what makes a good lawyer he stated: "You need to put the legal question into the context of the overall business. You've got to understand what the client is seeking to achieve. You should ask , "Where do you want to be? What is important?" Begin with the desired solution and work back from there……it's about building and protecting your clients business, not simply winning the dispute."
"Andrew Perkins is "commercial" and "can magic a solution out of nothing."
Chambers Guide to the Legal Profession 2012
His recent experience includes:
Action for national franchisor in reprographics industry in proceedings against errant franchisee, including freezing injunction, enforcement of search order and ultimately committal proceedings.
Representation of 23 franchisees in group action against franchisor within Catering food retail sector
Preparation of 'breach notices' on behalf of marshal arts franchisor, service of termination notice and enforcement proceedings
Representation of group of 13 healthcare franchisees in dispute relating to breach of franchise Agreement by franchisor including advice following the Franchisor entering into administration
Advice to franchisor concerning ability to terminate franchise pilot scheme
Advice to various franchisees upon grant of new franchises
Advice and 'set-up' of master franchising arrangements for restaurant chain
Defending UK engine distributor upon claim relating to supply of allegedly defective engines to fishing fleet.
Successful Appeal (reported) to Court of Appeal against first instance decision
Advice to UK distributor of US automotive products following service of breach notice
Advice to group of franchisees in architectural service sector regarding enforceability of restrictions in franchise agreement

To find out more about the services Ashford provide click here