Applying for a franchise opportunity - what you can do next
Article by Berkeley Harris
WPA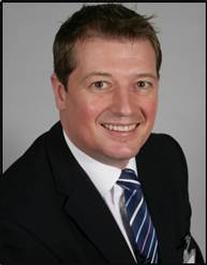 So what do I do now?
A question that is often asked by potential franchisees is "What is the process to becoming a franchisee?" So, following a recent presentation at a British Franchise Association forum on how WPA recruits franchisees, I was asked to turn it into a format that is useful to potential franchisees.

No recruitment process is the same and so begins a story that underlines why WPA is a different kind of Franchisor. As one of the few financial services franchisors and a not for profit company, WPA are different. Customers are the focus, not profit. By living by this mantra WPA provides a solid and supportive franchise opportunity to allow franchisees the ability to grow a strong and renewing customer base. This way, franchisee earnings grow year on year, providing they are active retaining existing business and introducing new customers within their allocated territory.
As a Financial Services Authority (FSA) regulated business, WPA franchisees have the official title of Appointed Representatives so our recruitment process has to be robust and is driven on the principle of finding the right person rather than compromising on the wrong person. Consisting of 5 transparent phases, WPA tends to only recruit 1 franchisee for every forty enquiries:
Initial contact
The Discovery Open Day
The return visit
Meet the network
Application

Initial Contact
Initial enquiries are the result of a coordinated and strategic branding campaign. Enquiries are received as a result of franchise exhibitions sponsored by the British Franchise Association (BFA), franchise websites, national newspaper articles and referrals from our existing network of 86 franchisees. Ideally once someone has researched WPA, we invite them and their family to one of our monthly Discovery Open Days at our UK Head Office in Taunton. In effect, an opportunity to learn about WPA from the inside.

The Discovery Open Day
The Open Day is an opportunity for potential franchisees and their families to visit and begin to understand the investment that they are contemplating. For me it is an opportunity to show off WPA - not only our culture, beliefs and credentials but also making sure that everyone gets all of their questions answered. One important principle after this phase is that we do not contact the potential recruit after the Open Day but leave it to them to decide if the WPA opportunity is right for them.
Quite often people arrive sceptical but leave enthused!

The return visit
As a personal 'thank you' for making the journey to Taunton, I will return the visit to discuss the opportunity in more detail. I often find that once a couple of days have passed since attending the Open Day we have not only answered some questions but provoked more!

Whilst the Open Day was more generic, the visit is my first real opportunity to understand what attracted a potential franchisee to WPA. Face to face meetings are what the WPA franchise model is all about – as customers interview franchisees as to whether WPA is the best company to look after their healthcare, this is my first opportunity to interview the franchisee and understand the journey towards WPA.

Meet the network
Before anyone considers applying they must meet the team, speak to whomever they like, anywhere in the UK. What better way to research a business opportunity than to meet those who are living it day to day. We will arrange days on the road with different franchisees, one of whom might be your future mentor. This way, potential franchisees get a first hand experience of the different routes to market along with looking after existing customers.
It is now that things are getting serious and transparency is key to avoid recruiting the wrong person – something which keeps me awake at night.

The Application
Only now is it time to fill in the application form. Up until now we have simply helped you research WPA, now is the time for us to look at you. Between us we have work to do: business planning; territory demographics; product familiarisation; and our help with your understanding of our Franchise Agreement, which upholds the ethics of the BFA. We will also introduce you to your Mentor who will help you over the first two years of your franchise growth plan.
We are incredibly lucky with the quality and success rate of those who do join us – a testament to the robust recruitment process that we have evolved over the years. It is a valuable investment of everyone's time.
No experience is necessary, all we ask is an embedded customer focus – we will teach the rest. Perhaps, we will meet in the near future.

Last Updated: 05-April-2013