Want to buy a business? Why buy a franchise?
Article by The British Franchise Association
(bfa)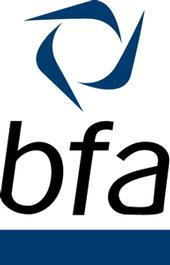 So, you have made the decision to work for yourself, be your own boss, and create a new lifestyle, but you're not quite sure how...
... you could start up your own business but with the economic climate still turbulent and lending more cautious, anyone considering starting a new business needs to have a very robust proposition. You could buy a business already existing – this is seen as an attractive option by many as someone else has overcome the initial teething problems and built a customer base – but there still remains the overriding fear that you will be on your own with no one to turn to for support, particularly during the difficult times.
The challenges of starting a business and keeping it going cannot be underestimated and many do fail, even in a buoyant economy. The hurdles can be substantial and the ability to get a business up to speed, making profit and supporting you is not achieved by many.
Why buy a franchise?
Numerous people have used franchising as a way to become their own boss, but under the safety and security of a proven model, with national support structures to help overcome many of the hurdles that can floor a lot of new business start-ups.
Franchising has attracted much attention over recent years with the tough economic climate having highlighted its strengths and shown that there is a more secure way to start your own business. Its formula of a locally owned and run enterprise, driven by a small business owner, with branding, economies of scale and support from the wider network, gives the consumer the best of both worlds and the business a far better chance of success. However, this is only the case if it is done well.
There are many different businesses now adopting franchising, so you will need to spend a certain amount of time understanding the individual businesses and which one may be best for you. A good franchise will offer you a proven business format with the initial and continuing support that you will need. Your business will work under the brand established by your franchisor using the business system they have developed and proven in the marketplace. You will pay an initial fee to set up using the brand and the proven business format. You will then pay continuing fees for ongoing support that will help you to operate and allow you to build the business and, eventually, a capital asset that you can sell.
Benefits of franchising
The ongoing support is one of the key reasons for the success of franchising. The franchisor has already gone through the pain of finding out what works and what doesn't – they have invested in the systems and are now willing to teach you how to replicate it. However, don't think you can pick and choose which parts of the systems you want to use. It is very much all or nothing. If you are paying for a proven system, why wouldn't you follow it?
Franchising represents a robust business model, fuelled by dedicated individuals. It encompasses many different skills and backgrounds and opens up countless opportunities for people looking for a new start. Whilst requiring hard work, professionalism and a commitment to a proven business model, franchising offers opportunities for an incredibly extensive range of personal abilities and investment.
Advantages of joining a franchise
You don't have to come up with a new idea - someone else has had it and tested it too! The business format is proven
About 90% of all franchisees reported profitability over the last 12 months.
Good franchisors will offer comprehensive training programmes in sales and indeed all business skills
You have the opportunity to build your capital as well as your earnings.
It is your business and you are the owner manager, providing you follow the system, you decide what goes.
The major banks are very supportive of good franchising.
Disadvantages
Running any business is hard work, demanding the highest level of personal and family commitment
You make a financial investment, however, no investment is guaranteed, especially when it depends on the efforts of both your and your franchisor as well as the vagaries of the market place
You buy into a proven business system for its benefits but you also take on the responsibility for following it – not doing so may result in you loosing the business
Last Updated: 08-July-2011