How to find the best franchise opportunities in 2020
Article by Andrew Fraser
Albany Fraser Solicitors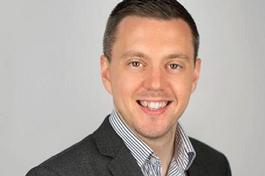 Finding the best franchise opportunities is a challenging task and the world of franchising could be minefield but with a lot of careful research, this can be avoided.
A good franchise for one person is not necessarily a good one for another, and it not only depends on you, your needs and your finances, but also on the franchise system, the competences required, the franchisor…
But first things first, before looking for a franchise, you need to make sure you really want to go into business for yourself. If you are one of those who dreams of being their own boss, you must be ready to take the risk of giving up a regular income and the safety of a job.
Even then, franchising might not be the best choice and you could still go into business alone and start from scratch. In franchising, you will have to work within a system following guidelines.
There are a few aspects to pay attention to when you are looking for the best franchise opportunities:
Is it compatible with you experience, professional or personal?
Will it involve doing things you are not comfortable with?
Does it suit your personality?
Is it in a sustainable and successful industry
That's not all Once you have narrowed your list of potential franchises that way, you need to evaluate them and this mean leading a thorough investigation.
Other issues to consider
- Earnings: You will want to assess whether the potential earnings will be adapted to your needs, if you will be able to realise a good return on your investment and the details of initial training and on-going support.
- A good relationship: A franchise system is not just a franchisor, but even more importantly, its franchisees. The best franchise opportunities will have a clear and healthy relationship between franchisees and franchisor.
- Network of franchisees: Franchisees are at the backbone of the system and therefore your best source of information on the franchise. Because they will tell you things as they are, ask them everything you want to know and especially in which areas the franchisor has and has not delivered, and the nature of their relationship.
- Solid franchise agreement: Don't forget to consider the legal side of a franchise, and more specifically the franchise agreement. It is recommended to use an experienced franchise lawyer to do so, someone who has knowledge and understanding of franchising.
- Financing your franchise: If you need financing, talk to banks with franchise departments which are more likely to lend to franchisees than self-starter.
- Due diligence: There are lots of franchise opportunities and in every industry and it is crucial that you do your homework when looking for one.
- Be rewarded: The best franchise opportunities are the ones that will allow you to give the best of yourself and to be rewarded for your hard work.
Last Updated: 24-January-2020