PACK & SEND Franchise NW England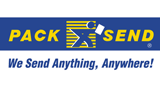 Want something different from a simple courier or shipping company?
Then look no further than PACK & SEND
PACK & SEND is the UK's leading packing and shipping specialists. This is a management franchise opportunity that enables franchisees to run their own retail logistics store providing solutions for business and domestic customers who have complex or bespoke packing and freight problems.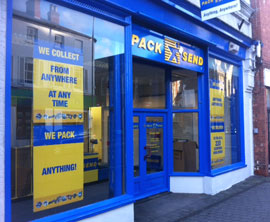 From handling artwork or antiques, eBay buyer and seller shipments, visiting tourist's needs, moves for international students, and even householder's bespoke shipping requirements…no two days are the same.
We are currently targeting the North West, with Manchester being of particular interest to us.
This would be a great market for PACK & SEND as it boasts over 100 multi-national businesses, 50+ auctioneers and around 100 antiques dealers, vibrant art and media centres in the City and 350,000 students – 70,000 from outside the UK – all of whom may require the services of a PACK & SEND franchisee.
If you are interested in opening a franchise in Manchester and would like to know more about becoming a PACK & SEND franchisee, please fill in the form below.