Posted:27-November-2019
High-Quality Equipment with World-Class Support
The Fitness Franchise Opportunity is a growing industry and one of the fastest-growing businesses in the US health industry. As work-out centers are rapidly growing businesses, business owners are investing and purchasing fitness franchises that offer low-cost membership as well as convenient hours. Snap Fitness UK is one such franchise trying to break the franchise norms. Founded in 2003, Snap Fitness provides entrepreneurs an exciting business opportunity with turnkey systems, financing options with low investments, and worldclass support. It is the world's fastest-growing franchisor of compact, state-of-the-art 24/7 fitness centers worldwide. In the UK, it has the vision to become the most successful fitness franchise, with highly profitable franchisees and some of the best looking gyms going around.
An Edge Over Competitors
Snap Fitness UK works closely with the global team to communicate the local needs and environment that it operates in and the team allows them to develop need products and services specifically for the market that it operates in, giving the center an edge over its franchise competitors who are traditionally more ridged. Its marketing plans include lead generation assistance, comprehensive marketing assistance, quarterly campaign strategy, website and creative assets and 1:1 marketing support. Snap Fitness UK feels lucky to have a great deal of local control over the development of the brand locally compared to globally.
Fitness Goals
Everything from the ground up is built to better support those with ambitions of building a network of Snap Fitness UK clubs within their region. The UK Head Office was opened in 2014 with a very simple model in mind to roll out all over the UK. It designed a flexible investment model based around modular club design that allows them to tackle location differences from a practical perspective whilst keeping in with the Snap Fitness ethos. Its fitness centers feature 24/7 access, cardio and strengthtraining equipment that set industry standards, value add services not available at comparable fitness clubs and a safe, secure environment.
Embracing Change by Utilizing Technology
Snap Fitness has always been at the forefront of utilizing emerging fitness technology to increase the convenience and accountability that members need to achieve their goals. All clubs offer MyZone effort tracking technology to provide better workouts for all levels, they also offer virtual classes (as well as live) from Fitness on Demand to give members more convenience and enable members to get a great class workout in even in the late or super early hours.
The future of franchising relies on having both the franchisors and franchisees incentives aligned in every possible way, to ensure that everyone moves towards the same goals. Embracing change and utilizing the ever-growing list of technology to continue to streamline franchise operations and remain lean.
Endless Stream of Opportunities
Franchising allows Snap Fitness to reach small communities across the UK and Ireland that may not have been on its radar prior. The local knowledge of these communities provided by its franchisees gives them an endless stream of new opportunities. This also means it can help to improve the standard of fitness clubs in these communities that have historically been underserved. An ideal franchise opportunity will have good visibility to both vehicle and foot traffic from all angles and vantage points.
Challenging Factors
Communication is always the greatest challenge in franchising. Snap's internal team works at such a pace it's a challenge to keep the network abreast of all the changes and get buy-in each stage. This factor continues to increase, the more successful the brand becomes. Regular meetings and making time to focus on bringing the network up to speed is critical.
Innovative Results
Over the last 15 years, Snap Fitness has proven that innovation is the key to brand agility. Staying ahead of the latest trends in the fitness industry has given Snap Fitness the ability to constantly evolve its brand to provide the most rewarding fitness experience in the world. They have been able to combine its unique offer of convenient fitness with deliverable results to each of its members. Its progressive, member-friendly policies include the elimination of contracts, the ability to freeze gym memberships for up to three months annually and freedom to use any Snap Fitness club worldwide.
Overall Analysis
With over 2,000 clubs in 18 different countries, Snap Fitness is the world's premier 24/7 fitness franchise. Snap Fitness is a global leader in the competitive fitness market, and it wants to set up franchisees for success. This is done by reviewing the number of competing businesses, population size, target market size, and determining if entering an existing competitive market is an advantageous proposal.
A Leader to Watch
Isaac Buchanan is the CEO of Snap Fitness UK and Ireland. In a highly competitive and challenging market, Isaac leads from the front, taking the industry head-on and working towards the vision of making Snap Fitness the most successful franchise in the UK and Ireland.
Isaac started with Snap Fitness in 2013 as a franchisee of a club in regional Australia, and having completed his Masters in Business Administration specializing in Entrepreneurial Management in 2016, he is no stranger to the world of franchising and business. Having worked as both as franchisee and franchisor in two different industries, what makes Isaac unique is that he can wear both hats. While others can put themselves in the franchisee's shoes, Isaac walks in those shoes daily and truly understands both sides of the businesses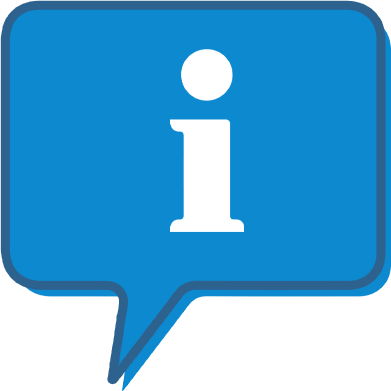 Interested and want to know more about Snap Fitness?
The Snap Fitness profile outlines all aspects of their franchise opportunity and allows you to contact them for further information or to ask a question.