Request Free Info
Bright & Beautiful Franchise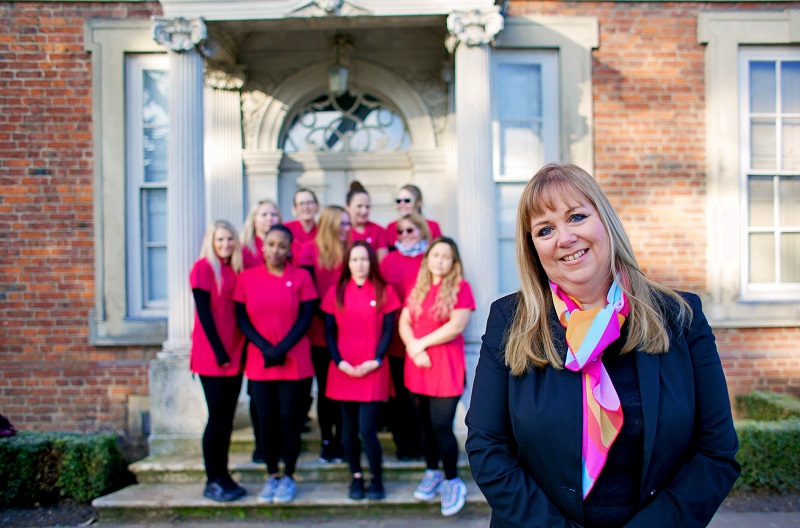 Turn your £17,995+VAT investment into £1million in Net Profits over 10 Years!
You never thought you'd be interested in a domestic cleaning business, but with our low-risk, high earning franchise model you'll be sure to want to learn if your local area is still available…
10 Reasons why NOW is the time to Invest in a Bright & Beautiful Franchise
1 The demand for our services is huge, people will always need a good domestic cleaner. In fact, we receive over 1,000 new enquiries every month…
2 Our franchise owners are enjoying higher earnings with top Bright & Beautiful franchise owners increasing their turnover by over 60% in the first half of 2019
3 Franchise owners work within close proximity to home and enjoy a better work life balance
4 Join a growing network of like-minded people Bright & Beautiful has an active network of over 65 franchise owners
5 And be part of a truly national brand and immediately benefit from a national company with strong brand values
6 Bright & Beautiful is a FULL member of the BFA
7 Recurring income – 90% of our customers repeat purchase allowing you to focus on scalability.
8 Our franchise model has thrived through the harshest of economic climates.
9 Become a valued part of Neighbourly our parent company with 3,700+ franchisees worldwide.
10 Our territories are becoming increasingly limited…
Contact us now to see if your franchise area is available for purchase!
Own a low-risk, high-earning business in a recession-resistant industry
Bright & Beautiful is an established domestic cleaning brand with over 65 franchise owners across the UK. You have found us at just the right time, since our acquisition by Neighbourly in 2017, our brand has become the UKs fastest growing domestic cleaning brand, with our network turnover DOUBLING since then.
We are searching for talented, hard-working individuals to build and direct their team of professional housekeepers and grow a £1million business in their local area. Don't worry, you will NOT be doing any cleaning yourself, but driving growth as the business owner with the support of our dedicated Head Office team.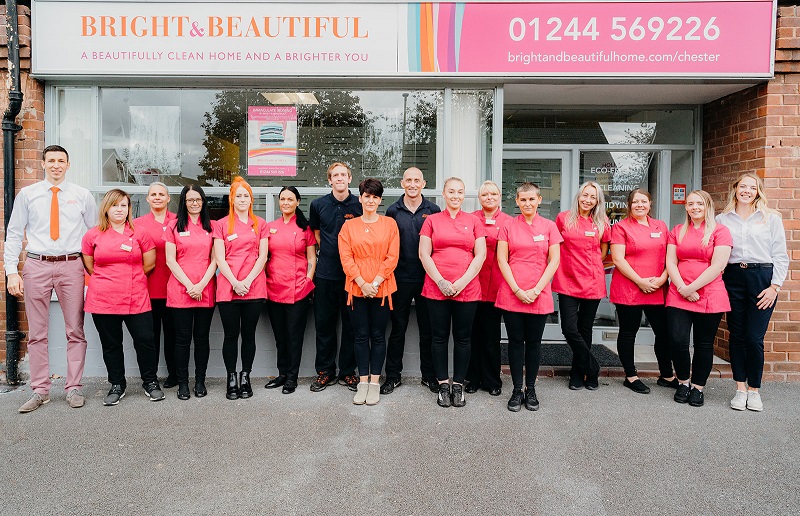 A thriving business that will always be in demand
In the UK, 1 in 3 households requires domestic support. Therefore, the demand for our franchise owners' services is huge. Our national website alone receives over 1,000 client enquiries every single month that are delivered directly to our network.
Admittedly, starting a new business for the first time can seem daunting. But, with Bright & Beautiful, you can take comfort knowing that there are already 65 thriving franchisees across the UK that had the systems and procedures in place to convert the huge demand for services. What's more, you'll be joining a resonating brand in an industry that remains resilient in even the harshest of economic climates.
"My business will always be in-demand"
"Many of the other online companies I looked into weren't long-term sustainable, whereas housekeeping is never an industry that could ever be overtaken by online companies and will always be in demand." - Michael Sheene – Bright & Beautiful Newbury
Create a scalable recurring income – 90% of our customers repeat purchase
When franchisee candidates first contact us, there are typically two burning questions that they are eager to have answered; 'When will I see a return on my investment?' and 'What income could I earn long term?'.
The Bright & Beautiful business model has several income channels with your core revenue being generated by repeat business. In fact, 90% of our customers use our services again.
For you, as the business owner, this means that you'll create a recurring revenue – and one that increases month on month as you win more clients and build your team of professional housekeepers. Our services are in high demand with our national advertising channels achieving over 1,000 client enquiries every single month. All of which means you'll enjoy a rapid return on investment.
"I have no restrictions to my growth, this is a legacy business which I plan to pass onto my family!"
"Bright & Beautiful gave me the opportunity to build a business I could be proud of; a business that offers ethical employment and is recognised in the local community for going the extra mile.
I enjoy the fact that I am also building a business that can become a legacy, something I can pass onto members of my family. I have the opportunity to make this business as big as I would like as there are no restrictions. It all depends on me!" - Jas & Keith Manchada - Bright & Beautiful Bromley
Join a global franchising powerhouse with 3,700 fellow franchise owners
Bright & Beautiful is a valued part of Neighbourly, the world's largest group of home service franchises. With 3,700 franchise owners, operating in 9 countries and serving 8.9million customers, Neighbourly really is the gold standard in this service sector.
What does this mean to you? As a Bright & Beautiful franchise owner, you will benefit from the economies of scale that a $2billion global company enjoys. Moreover, you can rest assured that your investment and future is in safe hands.
Where will you be in 5 years…
We know where we will be. Mark Twain once said: "Buy land, they're not making it anymore". We're on track to fill all of our vacant territories by 2025 and we certainly don't plan on making any more. Don't wait until someone else is taking advantage of the demand in your area!