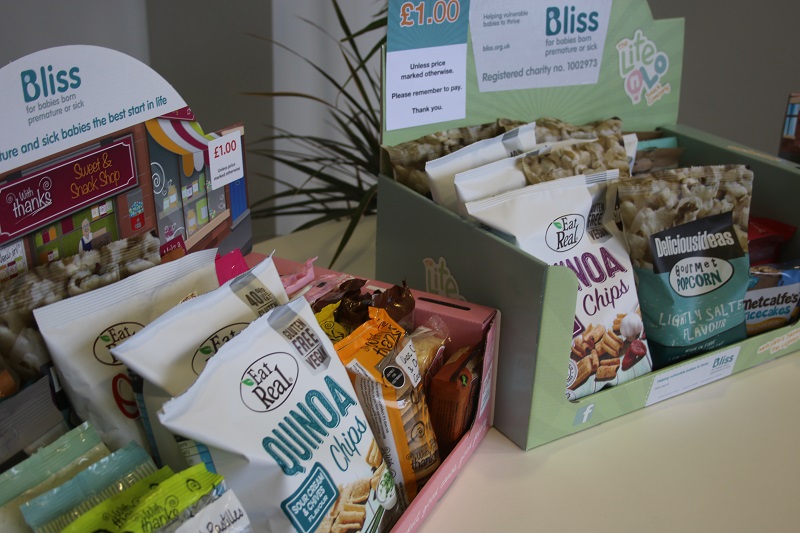 Profitable Snack Business with a Charitable Twist
Established in 2012, Charisnack is the original, home-based snack distribution franchise based on charity partnerships and cause-related marketing.
The Charisnack model is based on charity partnerships and cause-related marketing; we raise money for charity through the sale of our products. We were one of the first brands to pioneer the cause-based snacking sector and remain one of the leading brands with over 47 franchises across the UK.
Charisnack raises money for its chosen charity, Bliss, through a percentage donation from the sale of the snacks.
How the business works is simple. Self-service vending boxes are placed into businesses and workplaces giving employees and customers access to premium snacks and confectionery, including vegan and gluten-free options.
The Charisnack franchise opportunity
With the backing of the Delicious Ideas Food Group—a £10million snack producer, distributor and private label packaging company with over 30 years' experience in the UK & European confectionery and snacks market, Charisnack has ambitious plans to develop the franchise network into all major cities and towns in the UK.
Charisnack's attractive, self-service, point of sale boxes can be sited almost anywhere there is a decent footfall - shops, leisure centres, doctor's surgeries, reception desks, foyers...there is no end to the number or type of places franchisees can site their boxes.
Run on a full or part-time basis, the model easily accommodates existing obligations and makes it an ideal opportunity for anyone looking for a supplementary source of income. Equally, it will suit those who need a business that slots in with work, personal or family commitments. It's also a great choice for people of any age who like to get out and about and stay fit. It's worth knowing that one of Charisnack's highest performing franchisees is 82!
With a low-cost entry fee, no ongoing royalties, marketing fees or unexpected running costs, Charisnack is a one-of-a-kind franchise.
With full training and support, franchisees can also rest assured that they will be up, running and cash flow positive within three weeks!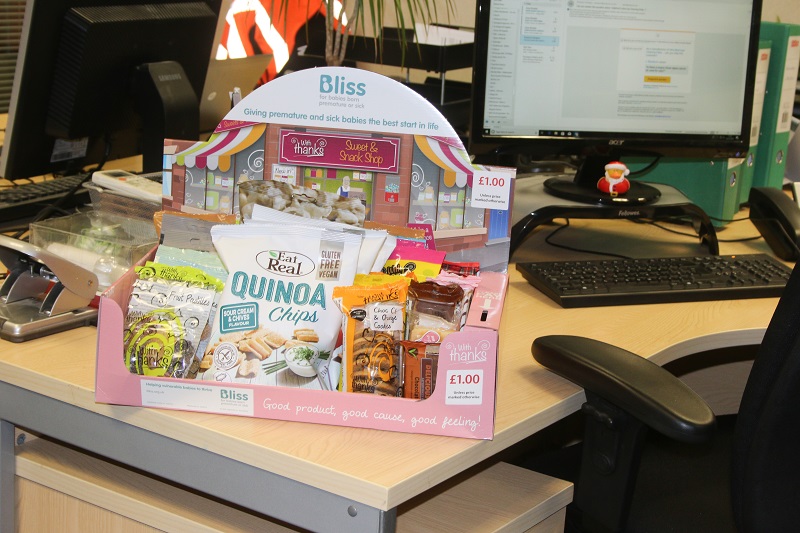 How much does a Charisnack franchise cost?
This is a low-cost franchise, with immediate cash income, priced at a highly competitive £2799+VAT. There are no additional monthly or annual franchise management or contract renewal charges.
Our franchise package
300 vending boxes and stock to fill worth £7500 at retail your investment is more than covered by the stock you get
Assisted launch: to get you up and running, an experienced support manager will help you find and deliver your first 150 boxes
Head office training and ongoing field support
Branded Charisnack ID badge and clothing, giving your customers confidence
Electronic coin counter
Territory mapping system
Site database
Operations manual
Dedicated account manager
Ongoing support and back up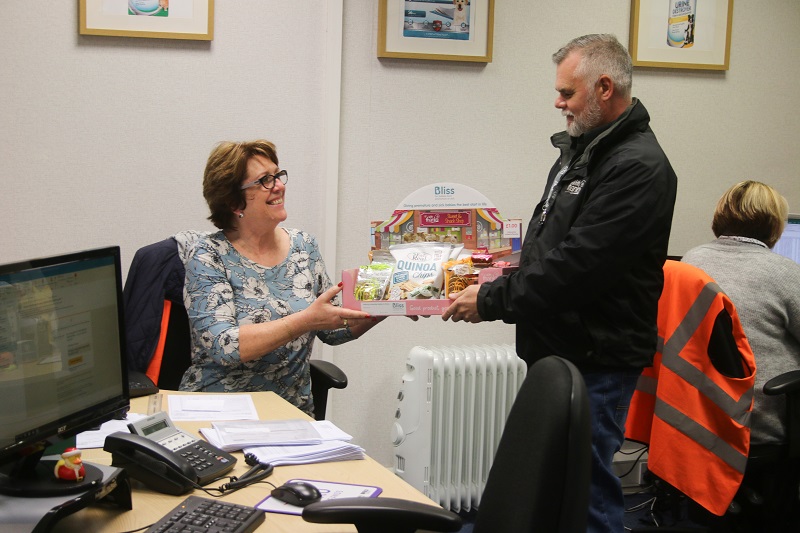 Request FREE info