Antal franchise
Work with the best in the industry and benefit from a booming market
If you are looking to give yourself the best opportunity for business success, you must work with the best! Look no further than Antal International.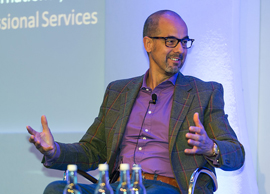 Antal is a world leader in global executive recruitment and offers franchisees an award-winning business opportunity. Our successful network of franchise owners extends to more than 120 offices in over 30 countries and we work with many of the world's most successful companies globally.
We are currently seeking dynamic individuals who have the drive and enthusiasm to establish and manage a thriving business under our brand name.
Benefit from a lucrative market
This is a great time to be thinking about investing in a recruitment business. By joining a franchise network, not only are you your own boss but, with training and support given, you invest in yourself AND benefit from the booming recruitment market.
We have already filled 60,000 jobs over the past 15 years and continue to attract even more clients; job placements are on the record so they can be seen and used by all franchise owners. We also have an extensive network which enables us to refer candidates to other offices worldwide, a system that enabled nearly 300 deals in 2015.
Become part of our global success
With decades of experience in the industry and a thoroughly tried and tested franchise model, we continue to grow and enjoy global success.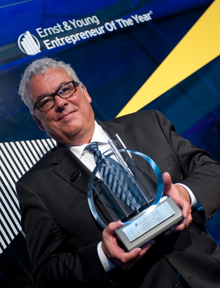 "In my 32 years' experience, I have never seen more interest in the recruitment industry. Companies just have to find the best talent in the market and Antal is very well placed to help them globally. Crucially all offices and owners are highly specialized and work in specific niche markets. Further, as a premier service, business oriented franchise; we are an excellent choice for the executive who wants to build his or her own professional service business." Doug Bugie, the President of Antal International Network
As a franchise owner, you could also benefit from this low overhead/high return industry thanks to our globally recognised brand and award winning methodology.
How much does an Antal franchise cost?
The franchisee fee is approximately £30.000*
*Banks may lend up to 50-70% of the cost depending upon your financial history.
What do I get for my investment?
When you invest in an Antal franchise business, you would benefit from being part of our established network, our extensive 'know-how' and our proven business model. We want franchisees to succeed so we provide them everything they need to do this. Your success is our success!
Franchisees receive the very best training and support from our team of dedicated and highly-experienced team. You can be sure that you would be supported in all areas; from launch and throughout your time as an Antal franchisee.
Fuller details of our training, support and franchise package can be found in our prospectus.

To receive our prospectus or to book for our Discovery Seminar, please complete the short form below: