Request Free Info
It'seeze Franchise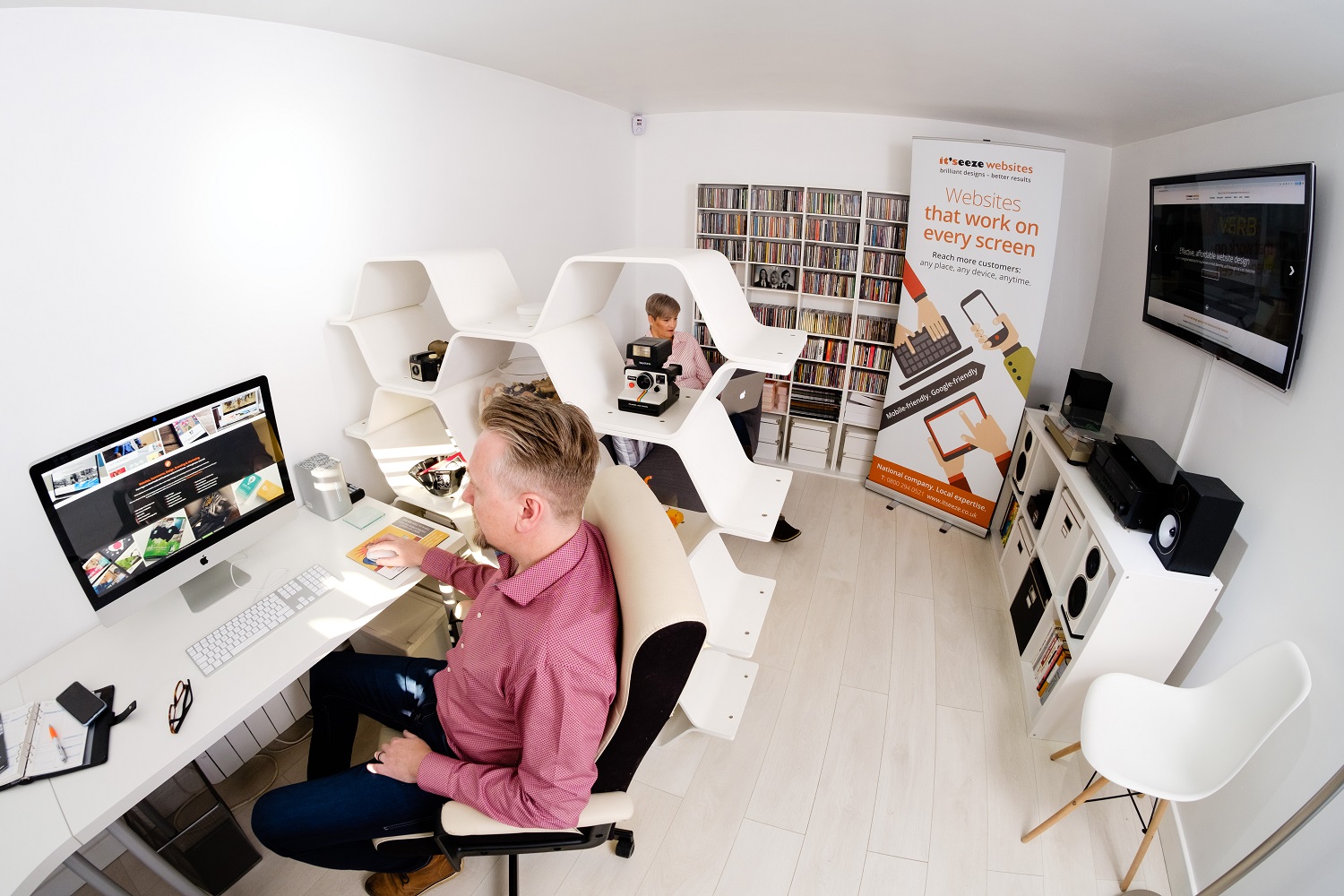 Become an it'seeze franchisee and join the thriving digital marketing industry by offering bespoke websites to businesses in your local area.
You don't need to be an expert in web design to join our franchise. We have a team of web designers and developers across the UK who will create all websites for you, allowing you to focus on selling, marketing and growing your successful website consultancy business.
it'seeze websites are also incredibly easy to update thanks to our unique website editor, making them, and you, the perfect choice for small to medium businesses throughout the UK and Ireland.
Every business needs a website!
With the rise in home-based and flexible working, there has been a rise in people looking for a second income or to set up their own small business.
Whilst nearly 2 million small and medium sized businesses in the UK and Ireland don't have a website, of the 3.6 million that do, many don't truly understand what 'good' looks like.
We know from experience, before coming to it'seeze, several SMEs have tried to create their own website but it remains difficult to achieve a professional design which is also 'fit for purpose' without technical knowledge. DIY and self-build websites are often templated designs meaning they cannot be customised to suit the individual needs of a business. Unlike other providers, our expert designers and developers never use templates; all sites are completely bespoke - tailor-made according to the needs of each client.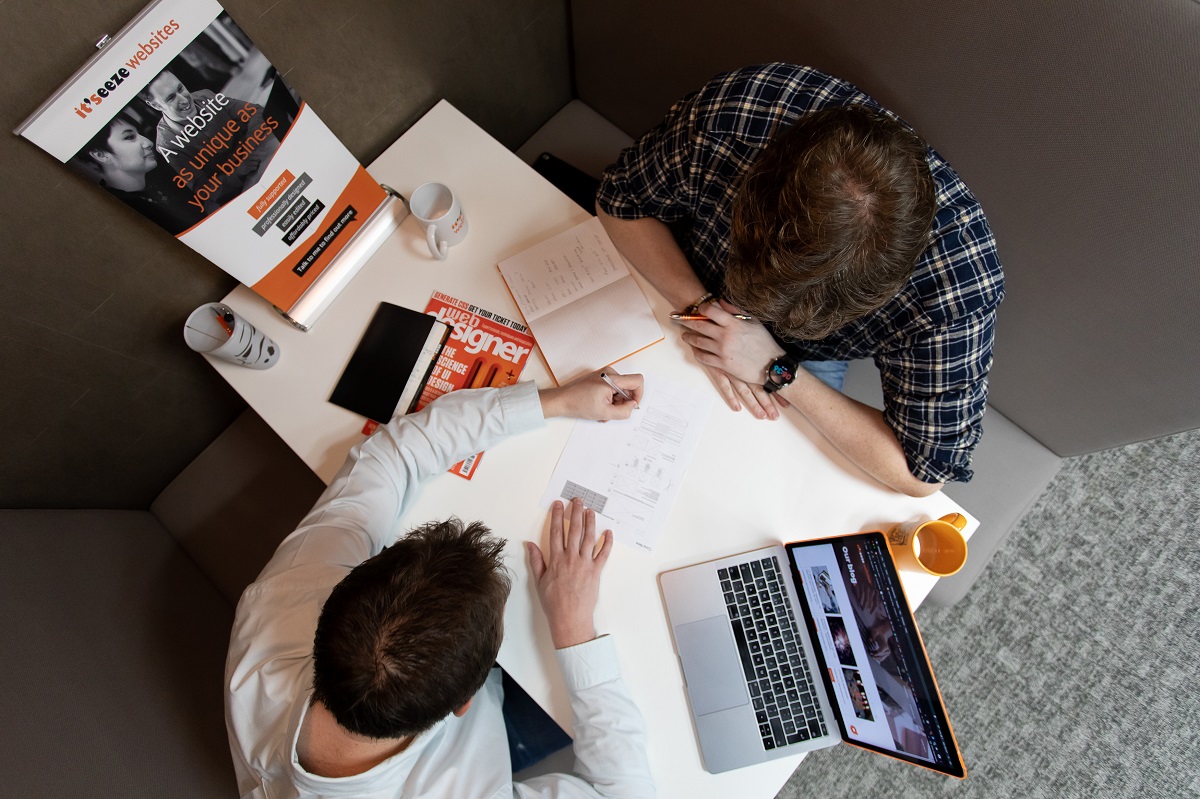 The it'seeze business model
Step 1 - Your clients pay an initial setup fee and monthly payment, giving you both instant and residual income
Step 2 - Our talented team of designers and developers create the professional websites for your clients
Step 3 - You enhance your profits by providing clients with additional digital marketing services
Step 4 - We save you time and hassle by taking care of all the invoicing and technical support
With the it'seeze franchise you will always have an income to rely on. Thanks to the on-going commission you earn from past website sales, you will continue to make money monthly.
As well as the residual income that you earn from previous efforts, you can keep your revenue topped up through new website sales and all the additional services you can offer alongside. With the right level of drive and determination, the financial benefits are truly unlimited.
"We made our franchise investment back within the first 4 months"
it'seeze consultant, Michael Corbridge
Why join the it'seeze franchise
Earn from 3 major income streams – instant income, residual income and additional marketing services income
Low investment, with funding available subject to status
Gain training and support throughout your entire business journey
Work remotely from home
Set your own working hours
Join an established and award-winning web design company
"The reason I chose the it'seeze franchise was the level of support I would be given as a franchisee – and I have never regretted this choice. From webinars during lockdown, to technical support and marketing materials, I have a wealth of support and experience at head office ready to help me develop my business"
it'seeze consultant, Suzy Perry
How we train and support you
The it'seeze franchise can only succeed if our franchisees succeed, and we are here to help you do just that.
Supporting our franchisees is important to us, which is why you'll receive comprehensive training and the full backing of our entire Head Office team. When you join the it'seeze franchise you'll experience 5 days of training covering all aspects of running your new business, followed by a full day with an established franchisee so you can see exactly how it's done.
We'll show you how to win new business through networking and marketing, and we'll be on hand to help with any challenges you face, from presenting to new clients to employing staff as your grow your digital marketing business.
Who are we looking for?
Experience in IT, web design, or digital marketing is a distinct advantage but not necessary, but the most important quality we look for in future franchisees is people skills. You need to be friendly, approachable, and great at building instant rapport with prospective clients if you are going to succeed at growing your consultancy business.
This, combined with a real drive and determination to work hard and win new business, could make you the ideal candidate for partnering with the it'seeze franchise.