Interview with Nigel Toplis, Recognition Express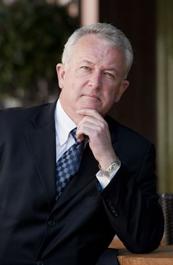 Franchisors name: Nigel Toplis
Name of franchise: Recognition Express
Tell us about how and when Recognition Express was started and the motivation behind establishing the company.
Recognition Express started in 1979 and this first franchise later became the catalyst for the development of The Bardon Group, Recognition Express' parent company and now a specialist franchise operator with multiple brands.
In the early days of that first Recognition Express franchise, the focus was very much on the manufacture and distribution of personalised name badges to a range of businesses from public sector organisations such as the police, fire service and local councils, to supermarkets, hotels, airlines and the like.
Recognition Express quickly expanded its product range to include associated products such as door plates and internal signage. Product demand grew rapidly across the UK and by 2001 we were supporting and helping to grow no less than 18 franchises.
This stability enabled the business to explore the huge market that was, and still is, promotional products.
I joined the company at the end of 2002 a hugely challenging and transitional time for the business. With a clear strategy agreed, we began a strategic realignment to ensure that our franchisees could take advantage of emerging revenue streams. By increasing both the volume and quality of these revenue streams we saw results immediately with further growth and increased profitability. This strategy has become the bedrock of our business.
The "big three" as we now refer to them are corporate branded clothing, promotional products and personalised name badges, but we also offer an extensive range of banners, posters, awards, business gifts and more.
As leaders in the promotional product market we ensure we are always up to date with industry trends and emerging business needs. A growing awareness of the environment has led to a surge in demand for products that minimise single use plastics such as drinking cups and carrier bags, placing drinking vessels and cotton 'bags for life' amongst our top selling products.
This revenue stream mix enables all Recognition Express franchises to continue to deliver what has long been and will continue to be our key business motivation, and that is exceptional customer choice and service.
What have been Recognition Express' biggest achievements/successes to date so far?
The realignment and re-engineering of our business model was a major task and absolutely critical in ensuring a growing and robust business. While it was undoubtedly challenging it is a measure of our success that we now have 41 Recognition Express franchises covering the length and breadth of the country.
But it is about more than just the numbers. Our franchisees not only enjoy enviable profitability within their businesses, but Recognition Express offers career longevity. Many of our newest franchisees are resales due to retirement, a testament to the loyalty within our business and one of our biggest achievements.
What challenges have you had to overcome?
The mix of political and economic uncertainty that has dominated the business climate over the past few years has presented a number of challenges for all businesses.
SMEs have been hit particularly hard with the number of new business registrations falling and those ceasing to trade on the rise. What Recognition Express has found however, is that while SMEs in general have suffered, entrepreneurial spirit continues to thrive leading to growth in the self-employed sector. The franchise sector bucks the trend of business failures with a less than 1% of franchise businesses closing due to commercial collapse.
What marketing/promotional tools do you use to grow your franchise?
Marketing the business, creating awareness, promoting the brand, communicating with customers, building brand credibility and establishing Recognition Express as the brand of 1st choice. These are all critical to the success of our franchisees.
We have established and proven marketing systems targeted at:
Promoting Brand

A

wareness

B

usiness Prospecting

C

reating Brand Value

D

eveloping Key Accounts
Our very own A, B, C, D of business development.
Systems are augmented by regular communication with franchisees including:
1-2-1 Business Reviews
Internal monthly newsletter
Network Meetings
Symposium
In addition, all our franchisees have access to an extensive toolbox of marketing collateral (leaflets, brochures, catalogue, sales letters, price guidelines, awareness cards) and are invited to take part in centrally controlled marketing programmes including:
Appointment generating
Direct mailing campaigns
Email marketing
All these tools go hand in hand with our ongoing franchisee support across the whole spectre of business disciplines – from marketing to finance to procurement to training to sales to business operations, ensuring our franchisee are always best placed to take advantage of being the 'best of breed' in our marketplace.
What differentiates Recognition Express from your competitors?
Two words - customer focus! Our business is about solving problems, providing solutions and building long term solid relationships with customers. And we are better at doing these things than our competitors. It really is that simple.
What changes have you seen in your industry over recent years? And how have you adapted to them?
Self-employment has risen dramatically over recent years. In the three months to June 2019 the overall number of self-employed workers increased by 15,000 to 4.9 million and this has had a positive effect on franchising.
While other businesses may have been making redundancies to weather the recent economic challenges, three quarters of all franchises employ staff and Recognition Express franchises are no exception. With an estimated £17 billion contribution to the UK economy, it is easy to see why franchisees are the unsung heroes of national business.
Another key factor that has worked for us is that rather than selling to a price during recession, we have continued to sell on the value we can add to the customer, taking the view that if you resort to selling on price then you become a commodity player and you have no competitive advantage.
What does the future hold for Recognition Express?
We have a highly professional and receptive network of franchise owners supported by suppliers who understand both the products and our market and who treat our franchise owners as the managing directors that they are. This combination means Recognition Express is perfectly placed to enjoy a very profitable future.
What expansion plans have you got nationally and internationally?
We do not intend to expand internationally. The UK franchise market is thriving. 60% of franchise units nationwide have an annual turnover of more than £250k according to the bfa and Natwest's 2018 Franchise Landscape report. Plus, there is excellent profitability within the sector. By offering supported self-employment through franchising, Recognition Express has set its sights on continued domestic growth and further embedding its position as the leader in its field.
What advice would you give to someone considering franchising their business?
Firstly, take professional advice which, in the first instance, should be a thorough evaluation of your business so that you get an unbiased assessment of whether franchising is a viable option and, critically, roughly what the launch cost would be.
You also need to be prepared to invest significant money and therefore the business needs to be financially healthy for franchising to work. And finally, be prepared for growth of the network to be modest at first – start small but aim big!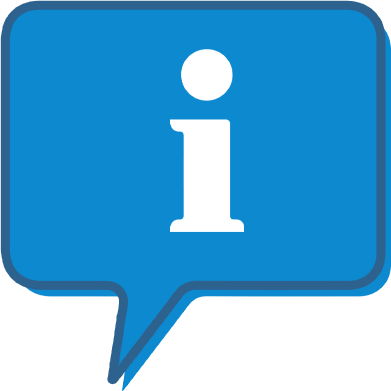 Interested and want to know more about Recognition Express ?
The Recognition Express profile outlines all aspects of their franchise opportunity and allows you to contact them for further information or to ask a question.