Last Updated: 09-December-2015
Exclusive interview: "Proud to be the largest wedding & portrait photography franchises in the UK"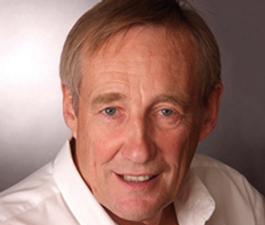 Name: Andrew Coe
Franchise: Barrett & Coe
Tell us a bit about yourself including when and why you joined the company and your past employment within or outside of franchising
I started the franchise together with my business partner at the time, Brian Barrett, in 1995 because we both felt that newcomers to the profession of wedding and portrait photography, were in need of greater help in starting a photography business, than was available at the time.
The Coe family were part of the history of photography in the UK. Albert Edward Coe became Manager of the Sawyer & Bird Photography business at 32 London Street, Norwich in 1863. The same studio was still being used as late as 2007 making it the longest continuously operating Portrait Studio in the world.
What have been the company's biggest achievements/successes to date?
We are currently the largest wedding and portrait photography franchises in the UK and specialise in recruiting franchisees that have no previous experience or knowledge of photography.
All our franchisees, after our training, quickly attain qualifications with the Master Photographers Association. We are able to supply 64/70% of sales a franchisee requires in their first year.
We've also recruited in excess of 100 independent photographic studios giving them a licence to operate as a "recommended and approved Barrett & Coe photographer". We are the only company able to offer nationwide coverage with 130 franchised and affiliated studios.
This has led to contracts with Activity Superstore (Argos, Boots, Debenhams, Next, WHSmith, Co-Op, Morrisons, Sainsbury and Wyvale), Wowcher, Groupon and LeisureGuard. We book in excess of 10,000 portrait appointments each year.
What challenges have you had to overcome?
Creating many unique and ground breaking promotions in order to fill the studios with portrait appointments.
To train complete novices to take stunning and creative images.
Between the years of 2008-2010, because of massive changes within the industry, to change from a wedding franchise from home, to a portrait franchise in a studio.
What marketing/promotional tools do you use to grow your franchise?
We primarily rely on portrait and wedding photography courses to select potential franchisees rather than marketing the franchise in the normal way.
What differentiates Barrett & Coe from the competition?
No other photography franchise is able to fill the franchisee diaries with appointments from Day 1.
What qualities do you look for in a franchisee? What makes a successful franchisee?
The ability to understand and learn about marketing and sales. To be able to understand that it is not the activity that can guarantee success.
Any franchise or business relies upon the determination, perseverance and dynamic energy from the franchisee in order for the business to be successful. And to believe in the business model.
What changes have you seen in your industry over recent years? And how have you adapted to them?
Social Media and facebook in particular have opened up completely new marketing opportunities and we have given over 2 -3 days per week in this area.
What does the future hold for Barrett & Coe?
We will continue expand our marketing activities for the benefit of our franchisees and licensed photographers.
What expansion plans have you got nationally and internationally?
Internationally none. Nationally, for every family in the UK to be aware of, and want to use, the Barrett & Coe Photography brand.
What advice would you give to someone considering franchising their business?
Spend a considerable amount of time and money on BFA recognised Consultants and Lawyers. There are many, many traps and pitfalls.
If you had to do it again, what would you do differently?
I would do what I do now and send a great deal of time before accepting an application for a franchise and before acceptance insisting that they sign that the only guarantee of success comes from their own hard work, commitment and ability.
To request our FREE franchise prospectus, click here.
view Barrett & Coe Photography profile