Last Updated: 24-November-2015
Interview with Matt O'Neil, Head of Recruitment, Expense Reduction Analysts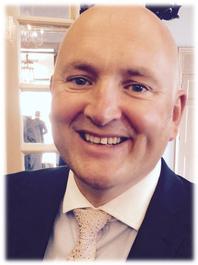 Franchisors name: Matt O'Neil - Head of Recruitment
Name of franchise: Expense Reduction Analysts

Tell us a bit about yourself including when and why you joined the company and your past employment within or outside of franchising.
I am originally from the Plastic's Industry and spent 14 years in various roles from Research and Development to European Business Developer. After that I became the Sales Director and Business Owner of Snack in the Box Ltd. We grew the business to 125 franchisees before selling it in 2009. After the sale of SITB, I was invited to join ERA UK where I now head up all aspects of Franchise Recruitment. I am also the guest speaker for the NatWest Franchise Seminars which can be seen on a monthly basis in various venues around the UK. These educational seminars are designed to help people who are new to franchising, discover the benefits and burdens of ethical franchising.

When was the business was established? And what were the factors for deciding to go down the franchise route?
ERA UK have been in the UK for 22 years and full members of the BFA for 18 years plus. One of the reasons for me joining ERA UK is that it an established brand, it has integrity to its franchise partners and is highly respected in the franchise industry.

What have been the company's biggest achievements/successes to date so far?
Well there are so many to list. However I think one of the greatest achievements is that the business decided to focus on growing the franchise partner's turnover rather than increasing the size of the network. This has seen record profits for the collective franchise network year on year for the past 7 years. A very real 70-80% increase in the franchise partner's turnover. This has resulted in ERA UK winning and being nominate for various industry awards.

What challenges have you had to overcome?
I guess one of the biggest challenges for me was changing from business owner back to employee. However, I have always been self-motivated, so I run the recruitment side as if it was my own business, with the same ethics, integrity and drive. I guess it is also a credit to the Directors and Owners of ERA who trust me get on with it.

What marketing/promotional tools do you use to grow your franchise?
We try to make use of a variety of marketing tools and channels. Franchise Recruitment has changed dramatically over the years. It has fragmented into so many different ways, making it a challenge to decide where to spend your budget. It's a case of measuring what works for you and your brand and then maximising it. We also like to give back too. So the NatWest Franchise Seminars are a way of helping people learn about franchising.

What differentiates Expense Reduction Analysts UK from the competition?
Our franchise partners do not meet a lot competition in the field. The biggest issue we come up against is either general apathy or companies that think that they can do what we do for themselves. The reality is that they could do it, but they rarely do because they often do not have the time or resources to do so. That is what makes the ERA service so valuable to our clients.

What qualities do you look for in a franchisee? What makes a successful franchisee?
I look for people with a desire to run their own business; that are teachable, self-motivated and have good skills to speak with people at all levels. We can teach them the rest. They also need to have the circumstances to fund the business too.
People who have been in a professional business role for many years do very well in ERA. However, the strength in our business is the network of franchise partners. They work together and have real genuine expertise in well over 150 business categories.

What changes have you seen in your industry over recent years? And how have you adapted to them?
We have seen a change from simply just offering cost savings to clients. A lot more of what we do now, offers greater value to clients than just saving money. We have become trusted advisors to businesses across the UK & Ireland. This has seen a large number of our franchise partners working with clients for many years, rather than on a small project basis.

What does the future hold for ERA UK?
The future is bright. We have seen a huge increase in in turnover for our franchise partners, which is now at £12.5M. We aim to grow that to £25M over the next few years. We have some really new alliance partners too in HSBC, Grant Thornton and many others, which will see the business continue to grow and grow.
view Expense Reduction Analysts profile