An interview with Kevin Yates, CEO and founder TRIB3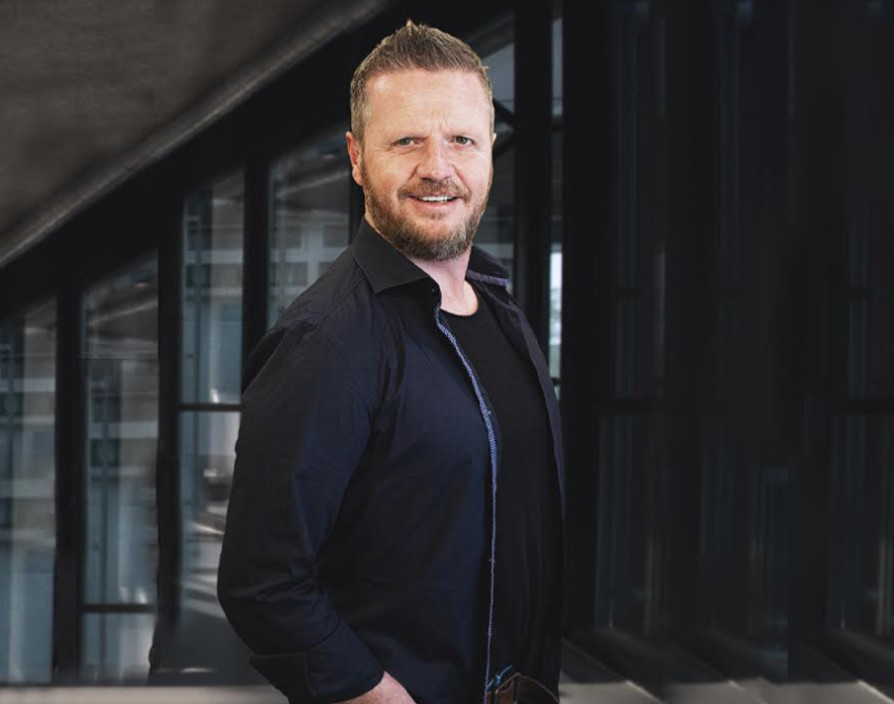 After decades of international experience in the health and leisure sector creating and nurturing disruptive, market- leading concepts including co-founding TRIB3, you are described as a pioneer of the boutique fitness model in the UK. Can you expand upon this.
I've always been passionate about the fitness industry – I've spent the lion's share of my career in this sector, and I've been privileged to work with some fantastic brands. I was part of the original Fitness First time driving the rapid growth seen over the late 90s and early 2000s. To be honest though I've always been very entrepreneurial in terms of my mindset, and I always have my eye on where there might be gaps in the market or an opportunity to do things differently.
One of the things that means the most to me is being able to create employment and the opportunity to see people grow and flourish in a business - and that's where TRIB3 is truly special. Not only have we got an industry-leading and fast-growing support team based out of our global headquarters, Iris House, in Manchester – but we're also creating the opportunity for people to own and operate their own fitness business, because of our focus on growth through franchising, so they in turn can create teams and communities. I started TRIB3 because I wanted to bring people together – and that's integral still to our purpose and values.
How does the TRIB3 business model work and how do franchisees fit into it? In addition, how many franchisees do you currently have in the UK?
We call our model 'volume boutique'. In concepting TRIB3, it was about harnessing the most intrinsic and special part of the boutique fitness experience – community, loyalty, referrals – but making it really scalable and accessible for franchising.
We developed the business model based on 1,500–4,000sq ft of floorspace, where we could cater for 42–60 people at a time in the studio, and where we also had room for a Mixology protein bar, retail area and reception.
Crucially, we wanted break-even to come at 30% class occupancy through the high-volume studio layout; we've actually got it down to 27% thanks to our low build and operating costs.
With our team of supremely talented interior designers and property experts we've created an industrial-luxe aesthetic that is really shareable and feels intrinsically premium but is very cost-effective to build!
As it stands, we have sold 58 locations worldwide and we have 8 franchise partners in the UK so far alongside our network of corporately-owned stores – our franchise partner network spans eight countries across the world.
Our franchise partners are so important to us, and we focus on ensuring we can offer world-class support and training. Our central team has over 150 years of combined experience specifically in the fitness industry so people from all walks of life can have the confidence to step into what I consider one the most exciting and important industries out there.
Becoming healthy and staying healthy is an increasingly popular pursuit. Given there is no shortage of companies helping people achieve these desirable objectives what separates TRIB3 from the rest. Please explain how you see why TRIB3 is special and how it will aid your global expansion.
The industry is definitely set for a boom which makes it a really exciting sector for starting your own business with real headroom. Yes, there are lots of operators out there, but I think what makes us different and special is our focus on community, results and focused innovation. We are committed to being the best in the world at what we do and how our workout experience is delivered, and I am really proud of how accessible our concept is.
The TRIB3 workout is programmed around effort level rather than fitness ability, to create broad consumer appeal and ensure that while the workout is intensive it's also one of the most inclusive HIIT workouts in the world. We have a custom heart rate system which measures effort level and shows each TRIB3Rs results live in the studio – integrated technology is huge differentiator for TRIB3.
Finally, our studios consistently receive net promoter scores (NPS) of +60 across the network demonstrating the levels of customer loyalty and advocacy – we really do have a global community and it's such an exciting journey to be part of growing and cultivating it.
Should I wish to become a franchisee could you please take me through the process of becoming one?
Becoming a franchise partner with TRIB3 is all about partnership, support and empowerment from the start. You'll be connected with our industry-leading franchise support team and talked through all the key aspects of the business model from choosing a property and business planning, to marketing and what support is available ongoing to drive the business. Once you're signed up officially, we'll give you over 150 hours of training along with full support to secure and fit out your dream location – at the same time our expert sales and marketing teams will be helping you deliver a next-level 12-week pre-sell plan to launch your store.
We believe in ongoing support across the franchise journey – we measure success by the success of our franchise partners. Nothing makes me prouder than being able to help people realise their ambitions to own their own business.