Last Updated:06-August-2022
Why franchise your business?
Let's make an assumption! You are a lively business person with a great idea that's popular with your customers, and which you have proven to be profitable and successful by operating it for a period of time.
I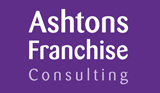 t is true isn't it that the cost of expansion in terms of time and resources as well as the financial risks are usually enough to put an MD or owner off – buying or leasing premises, stock, hiring / training new staff, managing and monitoring – all these cost money which has to be raised by capital that you may need to gain by finding an investor, or borrowing. Many people dislike having an investor of their business for obvious reasons.
What are your options to grow the business?
You could employ more people – how do you feel about that? Can you rely on them? Are they going to leave you at moments of pressure or be unavailable so that you have the worry of running your arm's length operation?
To open new locations or units or put another vehicle on the road costs money. How much do you have to invest? If your funds are limited will you miss an opportunity that others may take by seeing your business and copying it?
Perhaps what you do is very clever and different and appealing to the marketplace. You want to capitalise on that and have 'first mover advantage' but if you don't have the resources the chances are somebody else may steal your lunch!
The benefits of franchising your business
Franchising, when done well can help you to make the most of the business idea that you have, to expand and to grow and to enjoy the experience with some really interesting people (some of them can be challenging though!) and over time generate increased income and ultimately a profitable exit.
The immediate attraction of franchising is that once you have made the initial outlay in involving expertise to help you get it right first time in setting up the franchise system, all the costs in establishing new outlets / areas are borne by your franchisees, who not only pay for the right to trade and use their capital to set up and develop the business but also contribute to ongoing costs associated with developing the franchise business through the marketing aspect.
Considerations
Of course, net margins may be lower because there has to be an income that will be attractive to your franchisee and so you will take a smaller slice but it will be from what we expect to be a larger cake.
The long-term effect is an expanded business at minimal cost, with the trading risk moving from the franchisor to the franchisee and long-term stability provided and protected by the franchise agreement.
The benefits of group purchasing including volume discounts will enable the franchisee to offer competitive prices increasing market share and the franchise return on investment will be enhanced as profits will be generated on a much smaller capital investment.
Potential franchisors are concerned regarding loss of control of the business or reputational risk but experience shows that the franchisee who has invested money will usually take better care of the business than an employee whose main interest is the pay cheque – the franchisor benefiting from the franchisees ambition, energy and commitment to the business and its standards.
Provided that care is taken when setting up the franchise, and that there is a robust ongoing monitoring and support system the likelihood of brand reputational damage through franchisees is actually quite small.
Examples of successful franchisors
Substantial brands such as McDonalds, Hilton Hotels, Bang and Olsen, Tax Assist, CEX, Signs Express, Dyno-Rod have all achieved national / international coverage through franchising, which has allowed them to expand successfully without brand risk. You can achieve the same.
Moreover, expansion is achieved with a smaller and more cost efficient team as the hiring, training, motivating and retaining of competent staff are all functions handled by the franchisee rather than the franchisor. Quality control established by the franchise system, careful training of the franchisees and ensuring adherence to the system by good quality ongoing relationship with the franchisees is supported by an effective franchise agreement, which must be drawn up by an experienced franchise lawyer (would you trust the buying or selling of your business to a divorce lawyer? Of course not. You need a specialist for this situation).
Why banks like franchising
The enthusiasm of the major banks to lend to franchisees demonstrates their faith in the franchise industry, where the failure rate is significantly less than in independent start-ups.
Elsewhere within this website you will see reference to the success of franchising overall which should encourage you to explore at least, and there is no initial financial obligation in this, why franchising would benefit your company.
Give it a go! Those who step forward boldly succeed!
Nick Williams is an experienced national and international franchise development consultant who has worked in the UK franchise industry for over 15 years.
Click here to ask Nick a question for FREE
If you want to find out more about franchising your business, click here to contact Ashtons
---
Why franchise a business?
by Andrew Fraser, AMO Consulting
There are many reasons why an increasing number of businesses are turning to franchising, here are just a few:
Network Growth
When you franchise a business, you bring in the financial backing, dedication and manpower of a local franchisee to drive your business forward in their territory. This allows your network to grow much more quickly and a lot more cheaply than 'organic' growth.
You, the franchisor, have few costs because the franchisee pays for all the equipment and set-up costs as part of their franchise fee.
Recession Proof
No industry is recession proof. However, businesses that use franchising have been proven less likely to fail in a recession than others. The latest survey published by the bfa and NatWest highlights reasons why to franchise a business:
"4 in 5 franchisees reckon that being part of a franchise has given them a competitive advantage in the last year [2010] when compared with similar businesses that are not franchised"
"The recession appears to have had a limited negative impact on profitability, turnover and employment and business failure"
One reason for this level of security is that franchisors tend not to be exposed to the high levels of debt and overheads that are involved in non-franchised businesses.
However, the main reason for me to franchise a business is that each business in the network is run by a dedicated franchisee who will work tirelessly to protect his or her business.
Less Hassle
In a franchise the day-to-day administrative burden is shouldered by franchisees. This allows the franchisor to focus on developing and expanding their franchise community.
For example, one particular area of administration is staffing. With franchising, staff are employed by the franchisee therefore any problems are the franchisee's to sort!
Naturally, the franchisor has to be on hand to provide support to franchisees when required, however this is a lot less hassle than trying to do everything yourself.
---
Is my business "franchiseable"?
By Suzie McCafferty, Platinum Wave
The simple and honest answer here is to seek advice from a British Franchise Association approved Franchise Consultant. A good one will carry out a thorough franchise feasibility study and be honest with you about the findings.
Your lawyer, accountant and banks are also a great source of advice at this stage. Be sure to speak to a bank with a dedicated franchise unit - HSBC, Lloyds Group and RBS/NatWest are all endorsed by the British Franchise Association - as are the best franchise consultants.
How to go forward
You need to assess what has made your existing business successful and how that success can be achieved in different geographical areas, not to mention in someone else's hands.
If your business relies on skills that are entirely unique to you, then how would someone else be able to replicate what you have done without those abilities?If your business provides a product or service that is particular to the location you operate in, then you need to establish if there is a genuine market for it elsewhere. Some very successful franchise brands have failed in new markets because the product just didn't fit.
Things to consider
Ensure your business will stand the test of time. If your business is deemed to be a 'fad' then how can you offer your franchisees the comfort that they have the ability to develop their business for at least the first 5 year term of their franchise agreement with you?
The best advice I can give you is to use all the franchise sources of information and expertise available to you and don't try and cut corners. Franchising is all about building a successful network in the long term - that's where the real value is. Invest in building the right foundations to create a robust franchise brand that will attract and retain the best people.
To summarise, not all businesses are suitable for franchising but most business concepts can be.
A "franchiseable" business would need to be:
Credible – your concept needs to be proven with a good track record and an experienced management team. It needs to have a good local press and public acclaim.
Profitable – franchising is not a means of rescuing a business that is under-performing, a business needs to be already successful and generating a sufficient gross profit margin to allow you and your franchisees to make money.
Unique – your business needs to have a unique selling point that will allow it to be differentiated from competitors. This sustainable competitive advantage would allow it to compete successfully in its' market nationally, with possible potential to expand internationally.
Transferable – you need to have a business where the systems, procedures, expertise, skills and know-how can be transferred to others.
Teachable – you need to make sure all the systems are in place and the operating systems of the concept documented in manual form. You should also be able to train others in three months or less in the use of your systems and procedures.
Supporting – you need to have or be able to acquire the ability to provide ongoing support to your franchisees.
Affordable – if the franchise is very expensive there will be very few people who could afford to buy into your network.
---
Turning a franchise idea into a business opportunity
By Bill Hendrie, The Franchise Development Centre
The first point to be made here is that you cannot turn an idea into a franchise. You can turn an idea into a business and subsequently develop that business into a franchise.
Franchising or business format franchising to give it its full title is the business relationship where one party (the franchisor) grants the rights to another party(s) (the franchisee(s)) to replicate their proven business system and trade under their name. In return the franchisee will pay the franchisor both initial and on-going fees.
It is true to say that all businesses could be franchised but not every business should be franchised.
When deciding whether or not a business could potentially be successfully developed as a franchise, we look at five key areas initially:
1. Proven successful format
The franchisor is going to grant the rights to potential franchisees to replicate the original business. The franchisee will therefore want to see a business that has been around for a while (at least a minimum of a year and preferably more) and has proved to be successful both in terms of turnover and more importantly net profitability.
If this is not the case then why would anyone want to replicate it? As the first year of trading in many businesses is not particularly profitable and indeed often loss making due to set up costs, then it is often advisable to wait for a longer period until the business matures and shows growth, before embarking on franchising. Ideally the franchisor should also look to operate a 'pilot'.
That would be an identical business, from a second location either owned by the franchisor or ideally purchased by a third party. The aim of a pilot is to prove that the success of the business is based on the product/service being supplied and the demand for that product/service and is not simply based on the sales ability/personality of the owner.
2. Easily duplicated in multiple locations
The 'business format franchising' model is based on the assumption that the franchisor will receive a relatively small percentage of the total turnover or profit of each franchisee's business.
In order for this model to work therefore, there needs to be a sufficient number of franchisees to contribute to the franchisor's income, allowing the parent business to financially support the network and produce an acceptable profit.
Consideration must be taken as to the 'universal' appeal of your product/service therefore, as your income as a franchisor will depend on having multiple locations throughout the UK, or indeed the world. Whilst a 'haggis' franchise for example might do well in Scotland it may have limited appeal south of the border.
3. Relatively easy to master
Naturally enough, in any business start-up, the owner will want to produce turnover and profit as soon as possible. This would equally apply to franchisees. The franchisor however would always want to be confident that the incoming franchisees have received sufficient training to run the business, in the way that the franchisor would want.
The length of time taken to train incoming franchisees is therefore crucial. The procedures and processes in almost all successful franchise models are fairly easy to learn. It is indeed one of the main benefits to the franchisee, that they will be 'taught' how to run their business relatively quickly and therefore will be able to start trading and earning, within a short timescale.
Easy however, should not be taken to mean that it is so simple that anyone can do it. The franchisor will always look to choose franchisees with the appropriate skill set. Many franchised businesses look for franchisees with business development and marketing skills (which are crucial in any business) to be the business owner. In turn the franchisee will recruit staff with the relevant 'hands on' skills to do the job. One example would be hairdressing where many salons are owned by 'business owners' as opposed to qualified hairdressers.
4. Generates enough profit to satisfy two parties - the franchisee and the franchisor
Unlike a 'stand-alone' business a franchised business has to be profitable enough that both parties (franchisor/franchisee) can receive an income.
The franchisee, who will always receive most of the profit, must feel that, even after paying the franchisor the monthly management fee (and marketing royalty if there is one) that there is enough profit left in the business to make it an attractive proposition. The franchisor on the other hand, needs to ensure that the management service fees are producing enough income to finance the support structure that all good franchisees put in place, as well as producing profit.
From a franchisors perspective management fees, certainly in the early days, are unlikely to cover the increased costs incurred in the franchising process. However as the network grows, it should be the case that on-going fees cover both running costs for the franchise operation and generate profits.
5. Has strong 'reasons to belong'
Taking into account the principal that all good franchises should be relatively easy to master within a reasonably short time scale, one could ask the question "Why don't individuals simply start their own business rather than be part of a franchise?" Should I be 'Bill's Burgers' as opposed to McDonalds for example?
There are a number of key reasons why being part of a franchise is a safer option:
The system has already been proven - All good franchise systems have been developed, tweaked and improved before the first franchisee starts to operate. The franchisor has borne the cost of development and in many cases learnt from costly mistakes. By following this already proven system franchisees avoid both the development costs and replicating the mistakes made by their franchisor.
The knowledge of the franchisor - Most business knowledge is gained through experience. As a franchisee you have the opportunity to tap into the experience of your franchisor. Particular attention should therefore be paid to the length of experience that your franchisor has in running the core business. No matter how successful the franchisor's business is, if it has only been operational for a few months then as the franchisee you are not necessarily 'buying into' a wealth of experience.
The brand name - A powerful sales tool which should stand for consistency of product or service. 'Bills' Burgers' may be the best or indeed worst burger in the world, the brand tells us nothing. However with McDonalds you know exactly what you are getting. New franchisors normally do not have the benefit of a reputation out with their immediate vicinity. Potential franchisees therefore have to decide whether both the 'brand' name and any associated logo will be a beneficial (and transferrable) business tool.
The launch package - Reputable franchisors almost always supply a comprehensive launch package. This can range from a 'turnkey package' where everything is supplied and you simply have to 'turn the key' and enter your new business, through to a van based franchise for example, where the franchisee buys or leases the van but the franchisor brands and equips it. The launch package should not only contain the 'tools' to do the job but should include training, corporate stationery and marketing materials.
The on-going support – Franchising is often described as 'working for yourself not by yourself' and this statement is justified by the on-going support that the franchisor should be prepared to offer the franchisee throughout the lifetime of the agreement. This support may take the form of centralised services such as invoicing, payroll and training. It will almost certainly include corporate marketing ideas and initiatives. For most successful franchise operations, there is also an element of field support involved, which can be both practical hands on help (such as a member of the franchisor's team working with franchisees on a sales drive) through to more theoretical discussions regarding topics such as localised marketing ideas, discussions on sales figures or even staffing issues. Again the franchisee is relying on the franchisors previous experience of most situations, to help guide them.
Bank support - One final reason to belong would be the fact that banks 'like' franchised businesses and more importantly, they support them. Due to the very low failure rate within franchising it should be easier to access capital in order to purchase a franchise than it would be if you were starting a stand-alone business. This will obviously depend on your financial status.
---
Benefits of franchising your business
By Suzie McCafferty, Platinum Wave
For an established and profitable company, business format franchising can be an extremely effective route to expansion. What it won't do, is help a business in difficulty claw itself back into profitability with someone else's money.
It is a commonly held belief amongst successful franchisors, that a franchisee is more committed to achieving business success than a salaried manager on account of their vested interest in making the business a success.
There are several reasons for this point of view. A franchisee will have chosen to apply for your franchise out of literally hundreds available and is effectively making a 5 year minimum commitment to you.
The selection process for recruitment should be many times more rigorous than that of a manager, so the calibre of a franchisee should be extremely high. They have invested in your model with a mixture of their own money and bank funding and will only profit if they make a success of the business.
With all of this and more at stake, providing your recruitment and selection strategies are robust, franchising should offer your brand the best chance to succeed in any 'qualified' territory.
---
What are the disadvantages of franchising a business?
As well as the advantages to franchising your business, disadvantages also exist:
Costs involved
You need to be realistic about the cost of establishing a franchise network against the time it will take for you to see a return on your investment and ask yourself if you can afford it.
Loss of control
Usually when you own it, you control it, but in franchising it is the franchisee that controls his/her unit and to a degree runs it their way. It's here when the operating manual comes into play, if the franchisee sticks to your systems then it's as if you are running the franchise unit yourself.
Remember that each franchisee is a businessperson in their own right and so you do not have "hire and fire" rights over them . You do however need to monitor closely what the business is achieving and identify areas of poor performance.
You need to have regular communication to make sure that the franchisee is doing things properly and sticking to your systems and procedures to meet their targets. A potential failure can have disastrous results for the network as a whole. You need to also protect your business from franchisees who may try and replicate the concept and steal customers/clients.
Finding the right franchisees
It can be tempting in the early stages to simply recruit those with the required investment to help get your franchise up and running.
This can be fatal as the wrong franchisees can damage the foundations of your franchise and bring failure to the whole network.
You need to therefore invest time and money in recruiting methods and how to identify franchisees who are highly motivated with the potential to be successful.
Managing growth
Having a large franchise network can be a nice position to be in, but you need to make sure that you have the required support staff to serve the needs of your franchisees.
It is therefore better to be over-staffed at times so that you can react to any problems that may arise from old and new franchisees, this may involve changing the culture of your organisation to one that is support-oriented. If they don't get the necessary support they may find it difficult to achieve their aims and your business could suffer.
Conflict between franchisee and franchisor
The biggest negatives in franchising are the conflicts between the franchisee and franchisor which as a worst-case scenario, but not uncommon, can lead to legal proceedings.
When franchisees are making money they are happy, but if they are not then the blame usually lies at the door of the franchisor. Allegations, rightly or wrongly, include lack of support, inadequate training, territorial problems, misrepresentation and even fraud. Frequent communication, adequate support, thorough market research and a comprehensive operations manual can help combat this.
---
How to franchise your business
By Euan Fraser, AMO Consulting
It is true that almost any business can be franchised. However, not every business can be franchised successfully. The first thing you need to do is to step back and objectively identify whether franchising is suitable for you. A business ready for franchise should be credible, sustainable, teachable, unique and profitable.
When looking at how to franchise your business, you need to start at the beginning by looking objectively at your business. Are you ready to franchise? The success of a franchise opportunity is based upon its successfully meeting key criteria in five different business areas. These are:
The business environment in which your business operates – will your operating philosophy and experience allow you to develop a successful franchise operation?
The products or services – are these suitable for franchising?
Branding, Sales & Marketing – is your Brand sufficiently strong and is your approach sufficiently well developed to provide a worthwhile advantage to a franchisee?
Finance – is your financial position strong enough to support a franchise network and is there enough profit to satisfy both parties?
Administration – is your business system proven, robust and able to be learned by a franchisee?
If you feel that your business can be franchised then there are a number of clearly defined steps to follow to get the franchise up and running. At AMO we break them down into 5 easy stages:
Stage 1 – Franchise Development Plan
You need to prepare a business plan for franchising. The development plan will look at issues such as the structure of the franchise, profile of the ideal franchisee, how to decide on the territories that will be allocated to franchisees, the impact on your staffing resources and your proposed franchisee support system.
How will the franchise opportunity work? What is your role and what should the franchisee be responsible for? Asking these questions will help you to establish the operating guidelines for your franchise.
Following this you can start looking at the kind of Franchise Package you will give to a franchisee. Just what is it that your franchise will offer them? Remember to ask yourself whether you would buy into the opportunity!
A full financial analysis will be needed, to allow you to put together financial projections for both your own business and that of the franchisee. These should look at how sales build up over time, profit margins, cost profiles and the management service fees you might charge a franchisee. You should also look at the cash flow of the business and consider the effect of "what if's".
If it all adds up then you need to establish an Action Plan to implement the franchise opportunity.
Stage 2 – Pilot Operation
Some sources say that the average stand-alone small business has a 75% chance of failure in its first five years of operation. Prior to franchising, any business should operate a pilot operation, at arms length from the main business, for at least a year to prove that it has a viable franchise concept.
In fact, it is highly desirable for an intending franchisor to open several outlets using their own capital in which they can test the adequacy of their franchise systems, procedures, training, etc. The lessons learned during this phase will reap dividends after the successful commencement of franchise operations.
Stage 3 – Operations Manuals
You will need to prepare a Franchise Operations Manual that sets out a detailed explanation of the business system and how it is to be operated. This is a time consuming task that should not be underestimated!
The Manual is used for the following purposes:
As a day-to-day reference tool for use by the franchisee and his/her employees when running the business.
As a training tool by you when training franchisees.
As a training tool by the franchisee to train employees.
As a basis for business development.
The Manual is the means by which the terms and conditions of the franchise agreement are reinforced to achieve uniformity and conformity across the franchise network. It contains references to, and interpretations of, the obligations of both you and the franchisee under the franchise agreement. The procedures laid down throughout the Manual should be recommended practice based on the expertise and experience of running your business.
Stage 4 – Franchisee Recruitment
This is the point at which new franchisors are most vulnerable. You have spent money and time on developing a system and need to recoup your investment! Sadly many franchisors make the mistake of signing poor franchisees and never recover.
Careful planning of the recruitment process, advertising campaign and interviewing techniques is needed to avoid making costly mistakes.
Stage 5 – Support Systems
Your initial training and support of franchisees must be first class. The input required you're your senior management team cannot be underestimated – be prepared to invest that time.
Make sure that the business processes and systems have been streamlined and are as simple as possible. This all makes for a successful franchise.
---
Developing a franchise business
By Suzie McCafferty, Platinum Wave
The single most important fact to understand when considering creating a franchise business model is this: you cannot franchise an idea. Yes, a great idea can be turned into a great business and yes, a great business can sometimes be franchised, however a franchisee will not invest in an idea!
What will attract a good franchisee is a business model that:
has been proven
is profitable
will stand the test of time (i.e. is not just a fad or a short lived trend)
has a registered trademark
is organised into systemised and documented procedures
has an attractive brand
is protected by a solid franchise agreement and operations manual
has a comprehensive initial training
programme that not only shares the knowledge and systems required to operate the franchise but also how to run a successful business
has good operational and IT systems
has a comprehensive business start-up package
has centralised marketing templates
has on-going operational and business training and support
Having completed a franchise feasibility study and franchise development business plan to assess the suitability of your business for franchising, and having secured the appropriate level of funding required to roll out your franchise brand and network, you can then commence your journey into franchising.
Register your trademark
Step one is to firstly register your trademark. It must be easily identifiable and something which clients and suppliers will recognise within the marketplace and that will also stand the test of time.
The creation of a franchisee operations manual is vital to clearly outline and communicate company policy, procedures, brand standards and expectations under which each franchisee must operate to the letter in order to maintain brand standards as your network grows. A reputable and British Franchise Association approved franchise consultant will be able to help your company to create an easy to follow and thorough operating manual.
Get a bfa accredited franchise lawyer
You will also require a franchise agreement in order to clearly define the contractual relationship between yourself and your franchisees, and for that, you will require a specialist franchising lawyer.
Please don't think that this is a document that you can have drawn up by just any solicitor, or that you can buy online or write yourself. It is strongly advised that you appoint a BFA accredited franchising lawyer to draft it for you or you are putting your entire future network and brand at risk to save a comparatively small amount of money.
Get expert advice
Seek advice on setting up a pilot operation to test your business model in other markets prior to franchising and expanding on a wider scale. Do not make the mistake of assuming that since your business works well in your location that there will be the same demand in other locations.
You will be required to clearly define viable franchise territories prior to selling franchises to others. Territory mapping organisations that specialise in territory mapping solutions for franchise networks will provide a structured approach to help you identify future territories that can be franchised (which are normally based on similar criteria to your existing proven operations).
Recruit the correct franchisees
Recruiting the correct franchisees is a crucial step in building a successful franchise brand and network. Your franchisees will represent your brand and therefore they are required to meet key criteria in terms of experience, personality, financial resource, ability to follow your system and develop your brand within their licensed area, to name a few.
Platinum Wave franchising are a leading UK and International franchise consultancy firm who have many years of a proven track record in all of the above areas having both franchised their own brands, and those of their clients from the very start of the franchising journey to assisting their clients to grow on an international scale.
---
The Importance of Franchise Manuals – and how to get it right
Nick Williams, Ashton Franchise Consulting
Manuals serve several important functions – to inform, to educate, to motivate and to control. There are two main types of manual:
The Franchisee Manual – this tells the Franchisee how to run a franchise business. Often new franchisees will not be familiar with the complexities of owning and running a business; the statutory requirements and the financial implications can be daunting.
The Franchise Operations Manual – this tells the franchisee how to run your specific franchise; the rules and regulations and obligations set out in the Legal Agreement. You cannot change the main terms of the agreement but the detail that expands that agreement is in the manual and can be up-dated to reflect the development of the franchise system. Where the franchise is an owner operator system it is possible to combine the two manuals into one.
Why do I need a Franchisee Manual?
It is vital to copyright your ideas, know-how and trade secrets – by documenting your business system you can protect your Intellectual Property (IP)
You must fulfil your contractual obligations – i.e. it is an obligation under the Franchise Agreement to provide a copy of the manual, on loan, for the duration of the contract
To re-inforce the terms of the Franchise Agreement and provide the detail
Improve understanding of the partnership and franchising
Why do I need a Franchise Operations Manual?
A well-documented manual will help you to:
Set – and maintain – quality standards
Impose conformity and uniformity across the developing Network
Set bench marks and provide a means for monitoring and control
Provide the vehicle for updating and introducing new system
Create greater efficiency leading to new levels of customer satisfaction
It will also:
Become a training tool and be the reference material for your training course
Act as a comprehensive reference source, reducing the number of unnecessary enquiries
Why should I out-source the writing of my manual?
Simply because gathering all the necessary information, writing it down in an easy-to-read format, and ensuring that all statutory requirements are included is a time-consuming business, and often best looked at from the outside to get an objective underpinning of the franchise agreement as well as a guide to replicating the franchisor's business.
Professional manual writers have franchise consultancy experience as well as authoring, editing and publishing skills. They have the software that turns a lot of words into an interesting reference guide, and the expertise to ensure that the manuals are consistent with all the other documents that define the franchisor's business.
For more information on our manual writing service or advice on any franchising matters call 01603 703254 or view more info here
---
Cost of franchising a business
By Richard Holden, Lloyds Bank
There is no set cost for franchising a business as each business is different and setting up the franchising system will be bespoke to your own individual requirements. Some businesses are more complex and require more outsourced professional advice and guidance whilst others are simply structured and with the right support much of the work can be taken on by the owner reducing the potential development costs.
As a guide I would expect the franchise development costs, which include:
a feasibility study
writing an operations manual
developing a training program for franchisees
adopting appropriate support systems
preparing a legal agreement and other documents
brand protection costs (trademark registration if required)
identifying target franchisees
developing a recruitment process
exploring appropriate recruitment channels
developing a franchise prospectus
financial modelling
preparing a business development document
All of the above will come between £15,000 and £30,000 depending on multiple factors. Additionally, you would need to budget for franchisee recruitment costs such as advertising, exhibitions etc. of at least £1,500 per month.
Additional costs
Your existing business may incur additional costs in setting up a support structure which may include recruiting additional staff and developing a website for the franchising side of the business.
These development costs need to be made before recruiting your first franchisee so there is a significant capital outlay before you can begin franchising. Banks are on hand to assist with these development costs.
Help and Support

It is strongly recommended that you use the services of British Franchise Association affiliated advisors for the development of your franchise model and legal documentation. 
Franchising a business is a minefield and shouldn't be undertaken without the right professional guidance. Costs will be individual to your own circumstances although a good consultant will be able to offer some guidance according to your own needs.
The more development work you do yourself the lower the consultancy costs will be however that assumes you have the expertise and the time to develop the necessary systems. Sometimes in the long run it's better and much quicker to outsource all of the work to professionals.
---
Why use a franchise consultant when franchising your business
Franchising is not something that can be learnt overnight and so when deciding to franchise your business, you will require the services of a franchise consultant. This consultant should be a member of the British Franchise Association (bfa), and hence have a proven and successful track record in franchising.
The franchise consultant will use their experience to help you build a sustainable franchise model and will navigate you through each step of the franchising journey.
Whether you are a small to medium sized business or a corporate organisation, franchising is continually proving to be a robust and effective growth strategy, even in these challenging economic conditions.
Franchising your business can bring many business benefits including:
the ability to achieve national or even international brand awareness;
the ability to take advantage of market opportunities more quickly and with a lower working capital requirement than if you were to develop corporately owned outlets;
the ability to generate additional revenue streams for your existing business.
...to name a few.
However as anyone who has franchised their business successfully will tell you, it's not just a case of "great, let's franchise our business", then off you go!
What does it take to develop a franchise business?
Developing a successful franchise proposition requires you to satisfy a number of key criteria such as: have you proven and piloted your concept already, do the figures stack up, does your business proposition have longevity and so on.
Franchising your business also requires you to transform and document your business into a series of organised systems and procedures that can be replicated by others, as well as the implementation of a strong training and support infrastructure that will ensure your franchisees follow your systems and maintain brand standards to the letter from day one.
No business can afford to miss out any of the important steps of developing their franchise model so it's "right first time". Short cuts now can often lead to expense in the long term!
It is therefore hugely important that you receive sound advice and guidance from an experienced franchise consultant from the outset, to firstly establish if franchising your business is the right decision for you, and if so, how best to structure and develop your franchise proposition, in order to avoid any costly mistakes further down the line.
How can a franchise consultant help me?
There are many aspects of the franchising journey that a franchise consultant can help you with depending on whether you are franchising for the first time, or if you are expanding an established franchise network.
Whichever applies to you, it is so important that you choose your franchise consultant carefully, selecting someone who you feel you can build a good relationship with and who has a thorough understanding of your business, culture and strategic objectives.
There are a number of franchise consultants to choose from, each of whom vary in terms of skills, experience and fees. Therefore to assist you in the selection process, here are a number of key factors to help you choose the right franchise consultant for your business:
Franchising Specialist - Your franchise consultant should always have specialist knowledge and a proven track record within the franchising industry, preferably with prior experience of running their own franchise business
Proven Track Record - Your franchise consultant should be able to look at your business objectively and provide sound business advice based on previous experience within the franchising industry
Sector Experience - Ideally, your franchise consultant should have previous experience of your business sector ie retail, professional services market
British Franchise Association (BFA) Accredited - Your franchise consultant should be BFA Approved to give you the assurance that they will assist you in implementing sound and ethical franchising procedures and business practises, in accordance with the stringent membership standards set by the BFA
References - Ask your franchise consultant who their existing clients are, ask to speak to some existing clients for a reference
Time Saving - Your franchise consultant should be able to save you time, by assisting you in the preparation and development of key franchise infrastructure and documentation
The Franchising Journey - Your franchise consultant should be able to provide expertise from the initial step of helping you to assess the suitability of your business for Franchising (Franchise Feasibility Study), to helping you to structure your franchise proposition, franchise package, training and support infrastructure, territory mapping, franchisee recruitment and launch of your pilot operation (Franchise Development Plan)
Ongoing Network support – You may also wish your franchise consultant to continue supporting you in developing and growing your franchise network, providing you with best practise franchisee performance initiatives, network growth strategies and assisting with the hands on recruitment of your franchisees. Do they have this expertise?
International Franchising Experience - For some, international expansion may also be an important part of your growth strategy, therefore you should only appoint a franchise consultant who has specialist international franchise expertise speficially in terms of entering new markets and international Master Franchising and Licensing
Sharing of Contacts - Your franchise consultant should have access to a wide range of intermediaries who can support you as you develop your franchise network, for example franchise solicitors, franchise banks, PR & marketing agencies, franchise recruitment websites and magazines etc
Commitment to Project - It is important to establish the level of commitment your franchise consultant is able to provide. Will they work with you for a set number of hours/days a month or will they work for you on a part time or full time basis?
Setting Objectives - Always set objectives at the start of each project so each party knows what is expected of each other. Will your franchise consultant also assist you with elements such as the ongoing basis to recruit your franchisees for example?
Typically franchise consultants will work with you in a number of ways:
Monthly Retainer - They can be retained on a monthly basis to deliver the above and be a regular point of contact for general franchising advice; or
Project Fee - They can be engaged on a project by project basis to deliver the above.
Appointing the right franchise consultant for your business is an extremely important decision and is one that you should take time to research fully before entering into a formal relationship with your chosen franchise consultant.
The level of input required from a franchise consultant will vary from business to business however the above is intended to provide a useful checklist of "must have's" to consider. One would highlight from personal experience however that your journey into franchising will undoubtedly be more successful, your franchise business model will be more robust, and you will spend less on avoiding future business challenges, if you appoint an experienced franchise consultant to navigate you through the franchising process.
Author: Suzie McCafferty, Platinum Wave
---
The role of a franchise consultant
By Bill Hendrie, The Franchise Development Centre
The role of a franchise consultant will vary greatly dependent upon the maturity of the franchise that they work with and the experience of the franchise owners. Essentially they are there to provide 'knowledge', normally due to their own background and experience and best advice to their clients.
If we take a business that is at the stage of deciding whether franchising is the right model for expansion for example, then a consultant's first role will be to give an honest assessment of the situation, outlining not only the pros but also the cons of the franchise structure.  There should also be a financial analysis (based on the financial figures achieved by the parent business) to determine whether the potential income from franchising is attractive to both parties.
If the decision is to proceed, then the consultant will, in all likelihood, become involved in developing marketing materials (both web and hard copy), advising on territory size and mapping, developing the documentation for the franchisee recruitment process, assisting in franchisee interviewing and assessment, franchisee business planning, engineering the operations manual, liaising with an appointed lawyer regarding the franchise agreement and devising the on-going training and support programmes for franchisees.
Should the franchise model be 'mature' then the consultant may be requested to give the operation a 'health check' and report back on any improvements/alterations they would suggest for the structure. Alternatively the mature franchisor may need advice or support in a specific aspect of the business, such as lead generation or franchisee motivation.
A good franchise consultant should, through their own experience, be able to assist at any stage of a franchised business from inception through to exit.
How the author supports franchisors
Bill has been active in franchising since 1994 working with both franchisors and franchisees. His business background covers a diverse range of sectors from retail to recruitment with his roles encompassing customer service, training, sales and marketing.
As Franchise Director of a national recruitment company he has been instrumental in the launch of numerous successful franchisee start- ups.
As a consultant working with The Franchise Development Centre, Bill's methodology to successfully grow a franchise is a mixture of 'inspiration and perspiration'.
A combination of, creative thinking and hard work, is his recipe for growing a business. Bill's approach to 'consultancy' is one where he not only offers 'best advice', but actively works with franchisors to ensure that in practical terms, his strategies pay dividends.
He views success as a team effort and sees his role as one where he becomes an 'associate member' of the franchisor's team, with the responsibility to ensure that their franchise model is properly constructed and gives the franchisor every opportunity to make their franchise grow.
Bill is an active member of the British Franchise Association, having held both regional and main board positions. He is also a former chairperson of the Franchise Group for Scotland.
---
What professional advice should I seek?
Franchise consultant
Using a good franchise consultant will bring an extra perspective to your business as well as a solid understanding of franchising.
They will initially help you to identify if franchising is right for you and if so how will advise you on developing your system as a franchise.Generally the services offered by franchise consultants are:
Help with feasibility studies
Franchisor operating manuals
Help with business plans
Advice on funding
When finding a consultant look at a few, preferable those who are bfa members, and from asking about their existing and previous clients, including those they recommended didn't take the franchise route, you will get a good idea of who will be best for your business.
To ask a franchise consultant a question click here
Accountants
Your own accountant should be able to help you with your financial planning, including your business plans and guidance for franchisees on what they should be achieving from their business.
Solicitors
It is essential that you take legal advice, and should seriously consider using a lawyer that specialises in franchising. The bfa has a list of franchise lawyers that are affiliate members click here for the list.
The lawyer will help you prepare a comprehensive agreement and you may need advice on registering your trade and service marks. By using a specialist lawyer it will increase your brand value and will give you and your franchisees greater protection.
---

10 reasons to join the bfa
Joining the bfa should be a key part of any ethical franchisor's growth and development strategy. Of course, we would say that wouldn't we?! But such a statement isn't rhetoric or a sales strategy (we're a non-profit) – it's based on the evidence of the advantages that membership brings.
We understand that you need to clearly see how your membership will aid your development. You'll start to see this right from the outset: the accreditation process itself will strengthen your business. It will highlight areas to work on and the reasons why. From the franchise agreement to financial projections, you'll gain a deep understanding of ethical practice and why those standards, developed continuously over 40 years, matter to you.
After accreditation, there are of course a host of benefits. Here are 10 reasons why joining the bfa should be a matter of course for any franchisor with a passion for helping their franchisees succeed:
Credibility and Recognition
In joining the bfa you are demonstrating that you have made a commitment to franchise in an ethical and responsible way.
Joining the bfa involves a rigorous accreditation of your operations and structure: it puts a stamp on your business that says: "We're proud of our franchise model and how it supports our franchisees and have chosen to put it up against the toughest industry standards to affirm that." That's a powerful message if you want to reach the cream of the crop in franchisee recruitment. Membership also provides value through the franchisee cycle that can impact positively on the value of any resale.
Community
The bfa is an incredibly close-knit group of supportive, friendly and knowledgeable people.
From franchisors and professional advisers alike, there's a very open culture of sharing expertise, experience and solutions to problems. You can sit down with anyone from senior McDonald's managers to new franchisors and gain invaluable insight into challenges, strategies and development opportunities from people who have been there, done that. That's an incredibly powerful resource for any franchisor and quite simply, your business will be stronger if you tap into it.
Opportunities
Media, profile & PR opportunities are in abundance.
We're constantly working with our members on a diverse range of press opportunities as well as running campaigns and PR initiatives throughout the year. There's huge scope to build brand visibility and profile, tailored to the audiences you're looking to reach.
Governance
How to successfully scale up your franchise
The British Franchise Association reveals the formula to success when expanding your franchise in the UK.
It is every business owner's dream to see their company be successful enough to expand, and be recognised nationwide (some dream ever further). However, as is abundantly clear, this comes with many challenges. Franchisors who wish to see their business grow to upward of 50 units need to revise what strategies they will adopt to achieve this, as scaling up can sometimes lead to a dip in service quality if not done sustainably and with due care. As the franchisee network grows, there is a responsibility to have a support structure in place. This, teamed with running your own operations, can sometimes take its toll.
However, franchisees lift the weight of this as they will be perfectly trained and supported by the franchisor to own and operate the units effectively and successfully, giving the franchisor more time to focus on the overall business development.
Carl Reader, chairman of business advisory firm d&t, believes that franchisors must look at investing in a solid team to combat the weight of scaling up. He says: "Often, franchisors find that they hit points in their growth cycle, typically the points in between six and 20 franchisees, where their time is split between running their own business and running the franchise network. This point is often where they need to employ members of staff.
"The exact point depends on the type of business, but typically retail businesses or other premises-based businesses require full-time employees and support teams at an earlier stage than man in a van franchisees."
Carl continues: "The second thing franchisors need to think about when looking to scale towards becoming a national network is the investment required, both within their central infrastructure and also for the recruitment of franchisees on an ongoing basis. The payback time for a franchisor is typically once they've reached sufficient scale to have a centralised head office."
It is important for franchisors to focus on the bigger picture, leaving the nitty gritty, day-to-day operations to the head office staff, who should be wisely recruited and vetted to have the brand's vision in their eyes and future. It's not easy to find and retain talented partners in business, and it's extremely important to the brand's future that goal's and ambitions are aligned.
Carl Reader gives some lasting advice for all franchisors who want to become a 'superbrand': "My overriding advice is that franchisors of all shapes and sizes, but in particular bigger franchisors, need to remember that they are in the franchising business, not the trade or service that they actually deliver.
"That needs to be remembered when it comes to all aspects of the business, from promotion right the way through to operations."
Becoming a 'superbrand' takes time, dedication to the business, and bold decisions. The bfa recognises the hard work this takes, and so we hold an annual Superbrand event, to bring together the biggest in franchising, from international developers to UK franchisors to franchisee entrepreneurs. Book your tickets here.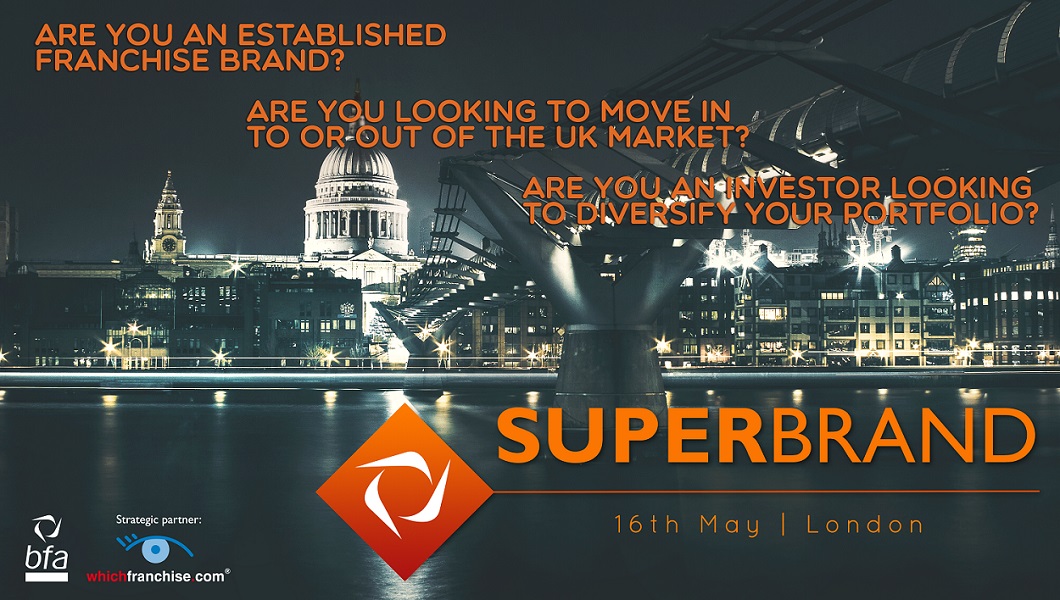 Top