Posted:13-January-2021
Interview: The Benefits of a Trusted Brand When Starting Your Accounting Practice
James Mattam has spent his entire full-time career with TaxAssist Accountants, working his way up from managing the IT and Business Development teams to his current role on the Board of Directors.
With a solid track record delivering results, James joined the Board of Directors in September 2016 and is responsible for generating new business, brand development, shop fronts, marketing, practice management and business development strategies for our accountants.
James provides his insights and thoughts about TaxAssist Accountants, franchising and the accountancy industry.
TaxAssist Accountants is a very successful franchise. Can you talk about franchising and the benefits to franchisees and clients?
Franchising as a business concept is well established around the world and has proven time and time again to remove risk where possible when starting a new business. The success rate of franchised businesses far outpaces those who go it alone in business.
Franchising often brings about trust in a well-known name or brand to give comfort to both the franchisee, who may be investing, and the client, who may be engaging in the services of a franchise.
Why should somebody choose to join the TaxAssist Accountants network?
At TaxAssist Accountants, we've built a very well-supported and structured business model that has succeeded in all parts of the UK, Ireland and in Australia. We've spent years perfecting the systems, support and advice we give to our franchisees.
We never stop enhancing the model to suit our environment and are going through some large scale digital changes within our practices to be ready for Making Tax Digital, as well as enabling practices to become much more efficient in their operations to increase profit margins.
How has your experience working in IT and Business Development informed your role as a Director at TaxAssist?
I understand what it means to be on the frontline supporting franchisees with whatever they need to move their business forward – whether it's technology, marketing or sales support that's required.
We have a 'roll up your sleeves and get involved' attitude towards supporting our franchisees and always have done, which I see right across the Support Centre teams. The success of any franchisor depends on its franchisees, so we share the problems and we share the successes.
"We've spent years perfecting the systems, support and advice we give to our franchisees."
What is your proudest achievement while working at TaxAssist Accountants?
I've always enjoyed delivering new business leads to the network so I'm proud to see the volumes of new clients which come through our sales team in Norwich and still get a buzz smashing the previous target – it brings out my competitive streak! It's always a team effort in everything we do here and seeing the first shop open in Sydney, Australia was a proud moment. To think we've taken a business concept from the UK and make it a success with on the other side of the world has been a real highlight.
What are your goals for the future?
My goals are to continue to raise the TaxAssist Accountants brand which is quite topical as we embark on our first adventure in to the world of TV advertising. Our brand is loved by those businesses who use our accounting and tax services, so by using TV advertising we can potentially reach millions more people. Our aim is to drive much more awareness of our 200 TaxAssist shopfronts and show the public there is a better accounting service out there for their businesses, they just haven't met us yet.
How do you see the future of accounting firms in the UK?
Technology is beginning to affect accounting firms and those who are open to this can grow a very exciting and profitable business. The beauty of our positioning in the shops means we can help clients who aren't heavy users of technology but also those who love to run their business operations online including online accounting.
Our toughest task at the moment is keeping on top of all the different apps and services as they appear, so we've created a digital team in the Support Centre to assist and guide our franchisees. Our aim is to save franchisees time and money researching and paying for different technologies although we always involved our network in trials and many are keen to volunteer.
How will developments in accounting software and the advent of Making Tax Digital affect the small business clients that TaxAssist Accountants services?
All of the commentary from various business groups has shown the increases in reporting means that businesses will need their accountant more than ever before.
Overall, business owners will have better access to information about their finances as it happens rather than 12 months after the event. The accountant's role will involve advising their clients rather than chasing receipts, which has always been the dream for any practice owner. The reality is, you can do this right now with the technology we already have in place and many franchisees are putting all new clients on to the cloud from the start.
While we accept change can prove challenging, we provide the necessary support and training to ensure the network can make the most of the opportunities these changes bring. Many practices have also joined our Digital Ambassador programme, which keeps employees of franchisees up to date with the latest developments in digitising the tax system and give them a thorough sense of responsibility in the workplace.
Learn more about franchise opportunities with TaxAssist Accountants here!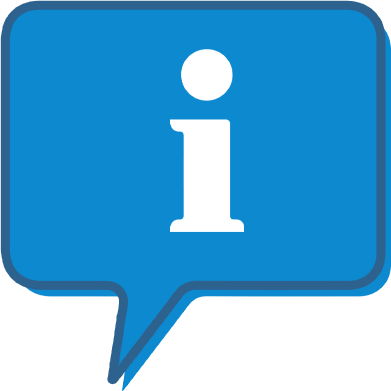 Interested and want to know more about TaxAssist Accountants?
The TaxAssist Accountants profile outlines all aspects of their franchise opportunity and allows you to contact them for further information or to ask a question.