13-January-2021
Exclusive Interview with Chemex Franchisees Margaret and Stephen Crinks
Name: Stephen and Margaret Crinks
Location: West Berkshire and North Wiltshire
Franchise: Chemex Franchise
Date launched the franchise: September 1992
Can you tell us a bit about yourself and what you were doing prior to buying a franchise business?
Stephen and Margaret Crinks were convinced that the only way they could build a better life for themselves was by running their own business.
They both gave up the security of their jobs, Stephen as a hotel manager and Margaret previously a PA, was considering returning to work having just given birth to their daughter.
Can you also tell us about the franchise you have bought?
For more than three decades, Chemex has provided innovation, expertise and market leading products for every type of industry throughout the UK and beyond. In addition to high-quality products, the consultancy, specialist advice and training Chemex offer their customers is second-to-none.
Chemex provides a local service through a national network, enabling customers to take what they need when they need it, regularly or as the need arises. Customers no longer need to wait weeks for deliveries, abide by inconvenient minimum order quantities or store cupboards full of stock.
Whether its control of hospital-acquired infections, entire hygiene systems for food preparation or large-scale laundry or dish wash systems, Chemex have the products and expertise to give our customers the peace of mind that their reputation is safe in our hands.
Why did you go down the franchise route? What made you choose your industry? And why did you choose your franchise?
The couple were determined to make a new life for themselves and Chemex provided the ideal opportunity. The Crinks also visited Chemex at several franchise exhibitions and spoke to many franchisees before signing up.
"The birth of our daughter, Laura, was the catalyst for wanting to do something for ourselves. We looked at a variety of businesses, franchised and non-franchised but we kept coming back to Chemex," said Margaret. "We liked the idea that it was a 'people' business where we could develop relationships with customers and that we could both work in it as a team while raising our daughter." (Margaret Crinks)
Stephen had always wanted to do run his own business; Stephen's family background was hard-working businessmen. Following in his father's footsteps, Stephen had a strong work ethic from a very young age. Stephen was always keen to work and work hard at what he did.
Stephen always wanted to do something for himself, and simply looked at Chemex as he was managing a hotel based in Wolverhampton at the time. There was a local business group that met monthly and one month there was a current Chemex franchisee that presented his business and this raised an interest and this is where Chemex formerly Chemical Express sparked for Stephen and Margaret. Especially having come from the Hotel Industry, the opportunity was a rather attractive one.
Stephen and Margaret looked at several opportunities at the time and came across Chemex and something just felt right. It was hard to specify exactly but they knew this was the right opportunity for them.
In summary, the couple wanted a career change, they liked the idea of buying into a tried & tested business model, and the support network was a key aspect.
How did you raise the finance?
A combination of savings and re-mortgaged for a small sum.
What training and support did you receive initially and ongoing?
The key differences between how Stephen operates his business now and when he initially started is that there's now a lot more bespoke systems that are provided by head office. Hygiene control programmes, audits, delivery tracking and more. The various apps and support tools are now a great help to support Stephen's business.
Stephen's days are now shorter due to now employing two employees who share the aspects of the customer servicing and account management. However, Stephen still goes out and services customers, to cover the three territories and to ensure business growth continues.
How would you describe your role as a franchisee?
A team totalling four including Margaret and Stephen. Stephen, Andy and Josh are all out in the field, customer facing and Margaret is always office based, managing all the behind the scenes activity.
Having started as a husband and wife business - they keep the roles defined so that there is no cross-over in activity and there's consistency in the processes.
Since start, Stephen has since employed 2 staff who are always out on the road servicing and delivering to customers.
What challenges have you faced?
Cash-flow. As a growing business, you always have to manage money carefully. However, by using appropriate accounts software and implementing appropriate management solutions there are always ways to be as efficient as possible.
Add that to the continued support of the franchisor and the challenges are minimal. To avoid challenges, it is always wise to plan ahead and foresee challenges before they cause problems.
Due to previous experience, learning to use Sage software, the products, gaining confidence, being a sales person, growing the business fast enough, dealing with customers, route planning, stock-handling and so on were not an issue.
Has becoming a franchisee changed your life, if so how?
"Franchising has been good to us and we would recommend it to anybody. We could not have achieved what we have as an independent business and a nice bonus is that many of our customers are now good friends too." (Stephen Crinks)
What is the most invaluable piece of advice you could give someone looking to buy their first franchise?
• Ensure you are well financed.
• Research the opportunity well, and ensure you are comfortable with all aspects and are self-business minded.
Try to get as much finance upfront for the franchise opportunity that you can get. As banks and institutions will advance you money at the earlier stages based on your business projections. Should anything happen at a later date i.e. you don't meet your projections there's not a chance in hell of you getting it. So, by getting the finance upfront means you can potentially avoid cash-flow problems at a later date.
• Speak to existing Franchisees to give you a good picture of the business.
In your opinion, what makes a successful franchisee?
A strong passion to work and be successful and loving every minute of it. Stephen is very passionate about his busy work life and proud of the hard-work that has gone into his successes. He thoroughly enjoys servicing his customers and meeting different people day-to-day.
"The key to our success is building strong relationships with our customers." (Stephen Crinks)
What are your plans for the future?
Of course, continue to grow!
No exit strategy now - but Stephen is aware that over the next few years he will need to work towards this.
Over the next few years, Margaret will become part-time and reduce her hours. As the business continues to grow this needs to be considered more. As long as Stephen has good health and is able to do so, he intends to continue for as long as he can. He thoroughly enjoys what he does and would like to stay busy.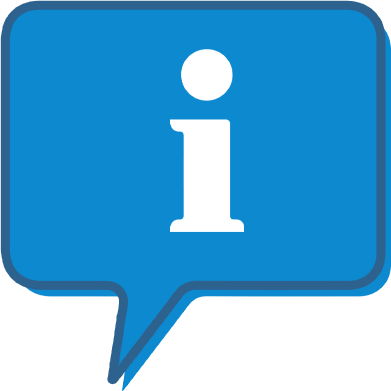 Interested and want to know more about Chemex ?
The Chemex profile outlines all aspects of their franchise opportunity and allows you to contact them for further information or to ask a question.