---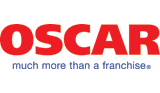 Oscar Pet Foods (franchise for sale in *UNDER OFFER - Nuneaton*)
Location(s): *UNDER OFFER - Nuneaton*
Investment Level:£79,000

Established Oscar Pet Foods Franchise For Sale - Nuneaton

Working from home, OSCAR provides a pet care service that covers a wide range of benefits to pet owners, from British-made nutritious pet food, a comprehensive range of accessories and healthcare products to advice in nutrition and behaviour.

An OSCAR pet food franchise opens the door to anyone who loves pets and working with people, while reaping the benefits of self-employment.

Having your own business with customers who really appreciate your service makes working for yourself rewarding and satisfying. OSCAR customers in the area of Nuneaton have enjoyed the service for 4 years and, with so much scope for further development, this is a business well worth considering.

Liz Moreton says "I started my business in the summer of 2012 and it has followed the business plan to date. The reason I have decided to sell is simply that I have come into a family legacy and am now in a position to take things a little easier although I hope to remain involved with Oscar, possibly in a training / support role for new and current franchisees. I believe 100% in the brand and will always support Oscar."

Established in the 1990s and with over 100 franchisees throughout the UK, OSCAR is very experienced in training and supporting its franchisees.

As market leaders in pet food home delivery OSCAR has FULL membership of the British Franchise Association and the Pet Food Manufacturers' Association.

Further Potential:

There is scope for more canvassing and there are several housing developments newly built and under construction in the area which have not yet been targeted therefore there is ample opportunity for the business to grow considerably.

Asking Price: £79,000

Turnover PA: £82,659

If you would like to know more about this opportunity, please complete the following and OSCAR will make contact regarding this interesting resale franchise.