---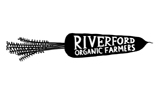 Riverford Organic Farmers (franchise for sale in North Gloucestershire)
Location(s): North Gloucestershire
Selling price:£40,000

Riverford Organic Farmers franchise for sale in North Gloucestershire

The North Gloucestershire Riverford franchise offers an excellent opportunity to run a well organised, profitable and efficient business within an exceptional part of the country.

Established 15 years ago, the territory boasts a very supportive and engaged customer base with scope for expansion and improvement. Currently the territory is owned and operated by an in-house Riverford team.

Operating in a well populated county including the city of Gloucester and the spa town of Cheltenham, along with the Tewkesbury and the Cotswolds, the territory provides a large potential customer base with prospects for growth. With many food festivals operating through the county, major events held and a strong local show and event calendar, the prospective purchasers will need to be driven, organised and enthusiastic to maintain the levels of local awareness and brand appreciation within the territory.

Development potential

Growth has been consistent since 2008; however, the territory has potential for far higher growth and the successful candidate will be investing in a proven and successful business upon which to build.

Recent activity has been very much customer service focussed, with priority given to delivering the produce to customers in a timely, accurate and friendly way. This has increased customer loyalty and average spend. Local marketing has been fairly small-scale. There is scope to increase local activity and engage with the community by attending shows and events to promote the brand.

With an asking price of £40,000 and a turnover of 487,463, this represents an exceptional opportunity to acquire an ethical and rewarding franchise business in a fast growing business sector.

To request further information on this business for sale, or to ask any specific questions, please fill in the form below.