---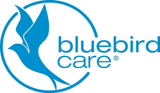 Bluebird Care (franchise for sale in Tamworth & Lichfield)
Location(s): Tamworth & Lichfield
Selling price:£285,000

Bluebird Care franchise for sale in Tamworth and Lichfield

The Tamworth and Lichfield Franchise began trading in 2007 as one of the original four Bluebird Care Franchises in the UK. Over the early months, the business grew steadily with a mix of private, Local Authority and NHS customers.

In 2009, the Nuneaton and North Warwickshire Franchise was added to the original business. The success of these two businesses was recognised later that year with the award of Bluebird Care's Franchisee of the Year.

The business currently has a healthy mix of customers taken from the fast growing private market sector, Local Authorities, Advocacy services, Primary Care Trusts and Clinical Commissioning Groups. Much hard work has been carried out marketing the business, especially in targeted campaigns within the private sector. This has resulted in strong brand awareness that a new owner will benefit from. With annual turnover moving towards £1 million.

Bluebird Care Tamworth and Lichfield is available to offers in the region of £284995, please be aware that this a franchise and there will be extra costs on top of the sale price.

Who is the franchisor

Bluebird Care is one of the UK's leading Franchised businesses, specialising in the provision of the highest quality homecare and support services. Each day, 20,000 visits are made to more than 9,500 customers.

Bluebird Care has a passion for delivering the best customer service. They have revolutionised the way that high quality, bespoke care is delivered, not only to older people but also to those with specialist care needs. They aim to demonstrate the highest standards of quality, professionalism and expertise with every customer visit.

Bluebird Care has been Franchising for 10 years in the UK. Since their first Franchise business began trading in 2007 they have experienced an exceptional growth rate and now have over 200 businesses that generate in excess of 7,000 jobs.

To find out more about this opportunity, please fill in the form below.