---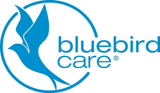 Bluebird Care (franchise for sale in Yorkshire)
Location(s): Yorkshire
Selling price:£650,000

Bluebird Care franchise for sale in Yorkshire

The Yorkshire Franchise began trading in 2011 and has grown to a turnover of around £750,000 in just six years. It is a highly profitable business, outperforming the rest of the network in this respect.

Consequently, it was used as the entry for the prestigious Franchisor of the Year award run by the British Franchise Association, which Bluebird Care won in 2016. Bluebird Care Yorkshire has also been a finalist in the Great British Care Awards in three of the last five years.

The business employs a highly experienced team of carers and management staff. It has an excellent reputation in the area and many new customers have been taken on as a result of recommendations and referrals. These customers include children and those with disabilities, as well as the elderly.

The business has a wide range of customers from the fast-growing private sector, through to the City Council and Clinical Commissioning Groups.

The premises are under the same ownership as the business, providing a stable platform for the future. They are situated in a gated development, near to transport links and within easy reach of the city centre.

This successful business is being made available for sale as the Owners wish to retire.

Bluebird Care Yorkshire is available to offers in the region of £649,995, please be aware that this a franchise and there will be extra costs on top of the sale price.

Who is the franchisor

Bluebird Care is one of the UK's leading Franchised businesses, specialising in the provision of the highest quality homecare and support services. Each day, 20,000 visits are made to more than 9,500 customers.

Bluebird Care have a passion for delivering the best customer service. They have revolutionised the way that high quality, bespoke care is delivered, not only to older people but also to those with specialist care needs. They aim to demonstrate the highest standards of quality, professionalism and expertise with every customer visit.

Bluebird Care have been Franchising for 10 years in the UK. Since their first Franchise business began trading in 2007 they have experienced an exceptional growth rate and now have over 200 businesses that generate in excess of 7,000 jobs.

To find out more about this opportunity, please fill in the form below.