---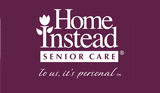 Home Instead Senior Care (franchise for sale in Yorkshire)
Location(s): Yorkshire
Investment Level:£325,000 plus a franchise fee of £19,750+VAT
Established: April 2013

Care franchise for sale in Yorkshire

An opportunity has arisen to purchase a Home Instead Senior Care franchise in Yorkshire. This is a management franchise; you will be running your own care business providing non-medical care for older people in their own homes.

Why selling?
The owner is looking to sell to focus on other business interests. They operate a number of other businesses simultaneously including a restaurant chain which is also a franchise model. Due to the recent expansion of the restaurant business, the owner can foresee that it will not be possible to maintain the level of input that is required in both businesses and has therefore decided to market the HISC franchise. The funds released from the sale of this franchise will be used to open another restaurant.

The market
Elderly Mainly, particularly dementia but has clients of all ages 18+

Potential to Develop Business
The projections for growth of the number of older people over the next 5 years are significant. The census shows that in Calderdale alone, by 2020, the 65-74 age group will grow by 29.4% and the 75+ age group will increase by 21.9%. This will provide a huge development potential for the business given that it specialises in elderly care.

There are still many parts of the territory which remain largely untapped such as the Upper Valley to the west and Spen Valley to the west. With a strong marketing strategy focussing on the key referral providers in these areas for both clients and caregivers, growth is inevitable due to the demand for good quality care-at-home in the area. A satellite office would help this expansion to provide a "local" presence even it's a low cost one room office with a peppercorn rent.

In addition, the Learning Disability sector is under great strain in the area with many clients housed in residential units due to a lack of community care provision. It is possible to also make in-roads into this sector, particularly as the current registered manager has key experience and contacts in this area. The care packages tend to be on average larger than elderly care and are often block hours meaning that they attract more caregivers who wish to work in care but are unable or unwilling to travel between clients.

If you would like to know more about this resale, then please fill in the form below.