---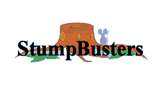 StumpBusters (franchise for sale in East Midlands)
Location(s): East Midlands
Investment Level:£55,000+VAT
Established: 2007

StumpBusters franchise for sale in East Midlands

Due to the current owner looking to retire, an exciting opportunity has arisen in the East Midlands area to buy an existing StumpBusters franchise.

Established in 2007, the current owners enjoy an excellent reputation in their area, which has been built over the years resulting in many repeat customers and an excellent income from this niche market; £55,000 gross, £27,000 net for the year leading up to March 2016).

The franchisee also benefits from relationship with a great number of tree surgeons and contractors who regularly call to have stumps removed for their clients creating a regular healthy income.

As a Stumpbuster franchisee you would be providing a tree stump grinding service throughout the area for both trade and private clients; StumpBusters are the only national stump grinders in the UK.

This franchise is suitable to anyone who enjoys working outdoors in a healthy and lucrative environment.

What you get for your investment

The current owners have built up an excellent client base that has increased year upon year guaranteeing the new owner a healthy order book and regular future work.

Full training and marketing will be given by the franchisor, who is also very supportive and helpful. The StumpBuster family is a very close community with vast experience throughout their 40 or so outlets within the UK.

Help and assistance is in ample supply from machinery matters through to marketing. A substantive and highly placed web site is operated and monitored by the owners, which produces a regular highly qualified on-going flow of enquiries.

The franchise company, StumpBusters UK Ltd have been around for well over 20 years. They have cornered this niche market and are the only national company undertaking this type of work. They offer an excellent relationship with their franchisees, many of which have been present from the beginning proving this point.

To request our franchise prospectus, then please fill in the form below.