View main Esquires Coffee Houses franchise page
---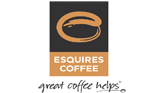 Esquires Coffee Houses (franchise for sale in Doncaster)
Location(s): Doncaster
Investment Level:POA

Esquires Franchise Business for Sale - Doncaster

Esquires was founded in Canada in 1993, with a defined brand that was focused on fairness, integrity, passion, excellence, innovation, community, and sustainability.

Esquires multi award winning systems have been carefully integrated into each territory, providing a confidence that no matter which country and culture Esquires is operating in; The Esquires Coffee brand maintains consistency throughout the world.

Today, Esquires is owned by Cooks Global Foods, a publicly listed company on the New Zealand Stock Exchange. Esquires Coffee is currently enjoying rapid growth in many countries and is actively looking for partners for single multi store franchise and master franchise opportunities globally.

To support this progression; Strong corporate branding, a fresh contemporary store design and unreserved commitment to Fairtrade organic coffee, sets the stage for continued development and strengthens Esquires Coffee's position as a key player in the global food and beverage industry.

Esquires Wheatley Limited was established in October 2009, having recognised the immense potential for an upmarket coffee house facility.

Esquires Wheatley is ideally situated on a thriving retail park that is situated in a very busy location just outside of Doncaster town centre. With many top brand stores on site, the park attracts visitors from across the region. Electronic vehicle counts show that in excess of 22,000 vehicles per week visit the park, this rises to 30,000+ in the weeks leading up to Christmas.

The retail park is currently undergoing an extensive modernisation programme, this will promote a much improved experience for shoppers and visitors alike. The project commenced in December 2014 and is due for completion in February/March 2016. It is reported that similar projects at other UK sites, of the same stature, has resulted in an almost 40% increase in visitor numbers.

This price of this fantastic business opportunity is being made available on application and a full prospectus is available following the signing of a non-disclosure agreement.