View main Esquires Coffee Houses franchise page
---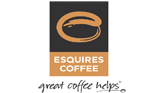 Esquires Coffee Houses (franchise for sale in Durham)
Location(s): Durham
Investment Level:£339,995 plus stock.

Esquires Franchise Business for Sale - Durham

Esquires was founded in Canada in 1993, with a defined brand that was focused on fairness, integrity, passion, excellence, innovation, community, and sustainability.

Esquires multi award winning systems have been carefully integrated into each territory, providing a confidence that no matter which country and culture Esquires is operating in, the Esquires Coffee brand maintains consistency throughout the world. The espresso coffee blend used in the UK was developed with the UK in mind. It is a rich roasted and full bodied blend that is great in milky drinks. It's really smooth with none of the bitterness found in some high street blends. with 26 UK stores currently in operation its clearly a blend that works!

Today, Esquires is owned by Cooks Global Foods, a publicly listed company on the New Zealand Stock Exchange. Esquires Coffee is currently enjoying rapid growth in the UK and is actively looking for partners for single or multi store franchise businesses.

To support this progression; Strong corporate branding, a fresh contemporary store design and unreserved commitment to Fair trade organic coffee, sets the stage for continued development and strengthens Esquires Coffee's position as a key player in the global food and beverage industry. Serving a range of Fair trade coffee's, teas, frappes and smoothies Esquires caters for a wide range of customer needs. But, what coffee house would be complete without a great range of sandwiches and delicious cakes Esquires Coffee has it all!

Esquires Coffee North East is a flagship 4 story (Two underground office and stores) store in a superb location. The business is situated in a thriving county town with a large tourist trade, and occupying a prime riverside location. The current franchisees purchased the business in 2014 as a going concern and have increased profits by 14% in the last 12 months. With a turnover of circa £400,000 this well-established business has a fantastic foundation to be built on going forwards.

This fantastic business opportunity is being made available for sale at an asking price of £339,995 plus stock. A full prospectus is available following the signing of a non-disclosure agreement.