View main ServiceMaster Clean franchise page
---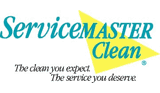 ServiceMaster Clean(franchise for sale in Tyne and Wear)
Location(s): Tyne and Wear
Investment Level:£99,995

Established ServiceMaster Clean Franchise Business for Sale
- Tyne and Wear

Established in the United States in 1952 and in the UK in 1959, ServiceMaster Clean is one of the world's leading cleaning and restoration companies.

A worldwide network of over 4,500 business franchises provides an unparalleled reputation for service, quality, professionalism, and customer satisfaction. The company now operates in more than 12 countries and serves over 1 million customers through its broad network of services.

ServiceMaster UK Ltd operates a group of franchised businesses which include contract cleaning, house cleaning, furniture repair, lawn care, carpet and furniture cleaning, specialist commercial cleaning and disaster restoration services. It is one of the most well established and well respected brands within franchising and has been rated in the top 20 of the world's most respected companies by The Financial Times.

The Franchise Opportunity

A ServiceMaster franchise gives UK entrepreneurs an opportunity to run a profitable business, supported by an experienced, supportive brand. With over 400 regional businesses operating in the UK we are one of the most successful franchise operations available.

Disaster Recovery t/a Service Master Clean Tyne and Wear is a local specialist cleaning business covering the Sunderland, South Tyneside, Gateshead, Newcastle East, Newcastle West, Hexham and Corbridge areas. As part of the world's largest specialist cleaning company this business couple's local knowledge and a passion for service which means that customers get the best of both worlds; a highly professional service provider who can fulfil the most demanding specification whilst maintaining a personal and responsive relationship.

This ServiceMaster franchise has been owned for 17 years by the current franchisee and prides itself on ensuring that customers are offered the most appropriate customised service. This well-established business is available due to the current owner's retirement.

The franchisee is looking for a quick sale due to a family bereavement is available for sale and will accept offers in the region of £99,995 plus stock. A Prospectus of Sale is available with supporting accounts following the signing of a non-disclosure agreement. Please provide your details on the adjacent form and we will contact you.