---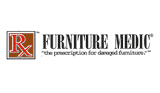 Furniture Medic (franchise for sale in Luton and South Hertfordshire)
Location(s): Luton and South Hertfordshire
Investment Level:Offers around £72,000

Furniture Medic franchise business for sale
- Luton and South Hertfordshire

With over 500 independently owned and operated locations worldwide. Furniture Medic® is the world's largest furniture restoration and repair company.

Established in 1992, Furniture Medic achieved rapid growth by delivering convenient, on-site furniture restoration fulfilling a unique niche in the furniture repair industry. In July 1996, Furniture Medic was acquired by ServiceMaster, one of the world's largest service franchising companies.

The idea of Furniture Medic was born when the company's founder was moving homes. Finding that several expensive pieces of furniture had been damaged in transit, rather than purchasing new he looked for alternative solutions. On finding that most refinishing companies had an extremely long turnaround time. The idea of on-site furniture restoration was conceived and Furniture Medic was started.

Furniture Medic deliver expert on-site and off-site furniture repair service to domestic customers, commercial customers, the home moving industry, retail and furniture manufacturers and the insurance industry.

The current franchisee has had this business for over 30 years, and he was one of the first franchisees to join Service Master back in 1980. The current franchisee has decided that after 30 years in the business it is time to let a younger person take hold of the business and make a good living for themselves.

This franchise is offered for sale and offers are invited at around £72,000

Funding introductions are available through Franchise Resales.

A Prospectus of Sale is available following the signing of a non-disclosure agreement. For more information please provide your details on the adjacent form and we will contact you.