Look to the future and invest in a lucrative market!
If you are looking to be in business for yourself but not by yourself, Bio-Rite offers you a franchise model which gives you a blueprint for success!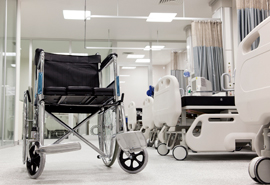 Bio-Rite, as a group, has more than 40 years' experience in the infection control sector. We are now extending our successful business model across the UK and offering the chance for suitable individuals to train to become Bio-Rite franchisees.
The Bio-Rite Franchise does not specify requirements as to age or gender, what does count is that the franchisee is self-motivated, has great interpersonal skills and gets on really well with people as franchisees will be responsible for running their Bio-Rite business.
Candidates which would be best suited to a Bio-Rite franchise will be enthusiastic, detail focused and ideally have some sales or management experience as they will be dealing with clients on a daily basis.
To find out more, first start by requesting our FREE and non-obligatory franchise prospectus for more details - click here.
Increased need for our services
With healthcare providers struggling with the increased threat of infections, such as Norovirus, MRSA and C.Difficile, we have seen the infection decontamination sector rapidly expand.
In particular, Bio-Rite has seen significant growth thanks to the unique services we provide, which meet the needs of NHS hospitals, care and nursing homes, all of which comply with infection control guidelines:
Decontamination Service - A community care equipment decontamination service that treats over 250,000 items of healthcare equipment each year. This takes place from our facility in Alton, Hampshire. This facility has been awarded an ISO9001 accreditation.
A Hydrogen Peroxide Decontamination Chamber - This is able to decontaminate a range of community care medical equipment as well as hospital beds and mattresses.
An outsourced area decontamination service. With this service our team visits hospitals and care homes and uses our innovative Hydrogen Peroxide Vapour (HPV) technology to decontaminate areas that are infected or are prone to infection. This service was developed for and proven in over 40 NHS hospitals across the UK.
The Franchise Opportunity
As one of the UK's leading providers of healthcare infection control and decontamination services, Bio-Rite has established an exceptional reputation within the industry.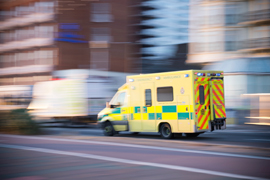 Although we currently service large parts of the UK from our Hampshire Head office, we are now looking for individuals to set-up and run Bio-Rite businesses in strategic locations throughout the UK.
We have chosen franchising as our preferred expansion model as we believe that franchisees will have a vested interest in maintaining the high standards and reputation of Bio-Rite and will directly benefit from their hard work as their franchise business grows.
From a franchisor's perspective the British Franchise Association states that franchising provides a network of owner-operators which provides a more robust business compared to simply installing managers. Therefore, franchising Bio-Rite will bring benefits to both us and our Bio-Rite.
You can get the full details of our franchise, why not request our franchise prospectus for more details - click here.
How much does a Bio-Rite franchise cost?
The Bio-Rite Franchise Licence Fee is £9,000 plus VAT, plus a franchise set-up package which will vary depending on the size of each premises and the facilities already in place. The estimated total for the set up package should be in the region of £11,000 + VAT*.
*The Bio-Rite franchise has been pre-approved for up to 60% lending by the leading UK franchise banks.
What you get for your franchise investment:
Franchisees are granted a seven year renewable licence to operate as a Bio-Rite franchisee; exclusive territory; operations manual (on loan); representation on the main Bio-Rite website; franchisee training, plus Infection protection Society (IPS) year one membership.
In addition to the franchise licence fee, franchisees purchase the franchise set-up package from Bio-Rite head office which includes:
Equipment and machinery
Premises fit-out
Signage
Office furniture
Office IT equipment
Stationery and branded material
Vehicle deposit and livery
Initial branded uniform and initial marketing launch campaign.
Next Steps
If our franchise interests you, we would love to hear from you and to send you our prospectus which has more information for you to browse.
If you should have any questions, we would be delighted to have an informal chat at your convenience. We are keen to ensure that you make the right choice as a happy franchisee is a successful franchisee!