Benefits of franchising for working Mums
Article by Coconut Creatives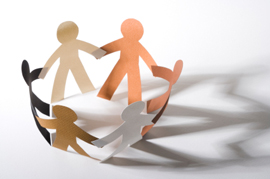 Here at Coconut Creatives, we've worked with many franchisors over the years and spoken to hundreds of franchisees. We often find that Mums who are looking to get back into work after having children choose franchising because they need something flexible that will fit around their family life, something that many struggle to find with an office job!
We're always so surprised to hear that there are so few women currently in the franchise industry, only 17%! We spend a huge amount of time supporting organisations and franchisors who wish to encourage more women into franchising. Here are our top benefits of franchising for working Mums:
Flexible working life
Many women look towards franchising as a way to balance their work life, childcare and home life. Franchising gives women flexible working hours and the ability to work from home or work irregular hours i.e. in the evenings when the children have gone to bed. Franchising lends itself perfectly to many women's home lives.
Franchising gives Mums an opportunity to take control of their working lives and balance their work and personal lives. Women can build a business they can work around their children. As their children grow older that can have more and more involvement in the business and keep developing it.
A route back into work
Franchising is a great option for women who are looking for a route back into work after having children. Long hours, commuting and travelling no longer fit around their home lives or they have decided to build something for themselves. The flexibility and financial freedom of franchising means that they can fit the business around their family life without having to sacrifice valuable family time.
Supportive organisations
There are so many supportive organisations to help women get into franchising. EWIF (Encouraging Women into Franchising) is a major organisation whose sole goal is to support women who are looking to get into franchising. EWIF support and encourage women to start a business, encourage existing business women to franchise their operations and help franchisors to encourage more women into their networks. EWIF hold various conferences, meetings and awards ceremonies throughout the year to allow women in business to come together and support each other.
With so many supportive organisations around, it is becoming increasingly easier for women to find the advice and guidance they need to find an opportunity that's right for them.
More opportunities
Business ownership opens up so many more opportunities for men and women alike. However, women often find that it opens up more for them than employment opportunities. With unequal pay still being a common problem in the modern workplace, women often find that business ownership gives them a better chance to progress in terms of their career and wage.
Franchising also allows women to pursue a career in something they have a passion for.
Click here to find out more about the services Coconut Creatives offers and how, if you are a franchisor, they can help you recruit more women into your network.