Scottish franchise news, latest from franchising in Scotland
Papa John's Goes for Glenrothes

Leading pizza franchise, Papa John's, has announced it has opened in Glenrothes, Fife, Scotland. Franchisee Siddhartha Chirumamilla (Sid) who also runs five Papa John's in the South East of England plus the Scottish Rutherglen store has plans to open a total of seven Papa John's in Scotland within the next couple of years.
Discover Scottish franchise opportunities

Discovery Days are insight days into a franchise, usually held at a head office or in Signs Express' case, their dedicated UK Franchise Support Centre in Norwich. They understand that it can be a challenge for those that live further away to attend, so are making your life, just that little bit easier and taking their Discovery Day on the road to Scotland.
Belvoir expands into Orkney Islands

Successful Belvoir franchisee, Amjed expanded his territory from Inverness to the historic town of Kirkwall which will cover all of the Orkney Islands. Through the asquisition of Orkney Leasing, Amjed now has 200 more properties to his portfolio. His team are excited to move forward in offering the general public Belvoir's reputed letting services.
EnviroVent receive Which? Trusted trader accreditation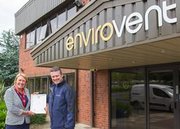 EnviroVent Ltd, the UK market leaders and manufacturers of Domestic Ventilation systems has become the first, and currently the only, national dedicated ventilation manufacturing company to receive Which? Trusted trader accreditation, an endorsement scheme that helps consumers find reputable traders.
Ladies, be award winning!

Female led businesses across Scotland are encouraged to shout about their success, by entering the Business Women Scotland Awards. Free to enter, there are categories to cover businesses new and old, employers, mentors, and for international growth. New for this year is an award for the Best Use of Social Media.
Are you a potential franchise owner in Scotland?

One of the UK's leading ventilation manufacturers, EnviroVent, is the main sponsor for an exciting Franchise Discovery Day on 12th July. During the day new opportunities to become a franchise owner in Scotland will be revealed, and you will also hear from experienced industry experts.
Leading care at home provider, Bluebird Care, urge people looking to start a business to consider franchising.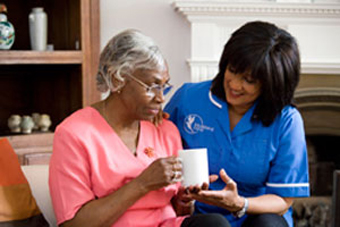 In support of Scottish Franchise Week, the homecare provider recognises the potential for franchising to further contribute to the Scottish economy. The success of franchise businesses has been linked to generating greater wealth and creating jobs in local communities.
Gain first-hand experience of being a Bluebird Care franchisee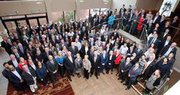 When you're ready to take your first step towards owning your own franchise business, there is one question that you probably have – what does it really feel like being a franchisee and to lead the business every day? Bluebird Care now allow you to have first-hand experience of being a franchisee.
Bluebird Care sets sights on Scotland
The Bluebird Care brand has had a presence in Scotland for over 8 years, with the first office opening in Edinburgh in 2008. Since then we have continued to build the quality and commitment of service recognised by Bluebird Care customers. This has served to continue to build Bluebird Care's reputation in Scotland for providing the very best homecare and support.
Scottish franchising on target for £1 Billion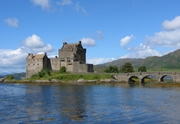 With Scottish Franchise Week 2016 on the horizon, running from the 16th until the 20th of May, the British Franchise Association predicts that the franchise industry in Scotland is on target for £1bn by 2020. To find out more about this booming economy and the benefits of Franchising in Scotland...