Scottish franchise news, latest from franchising in Scotland
EnviroVent receive Which? Trusted trader accreditation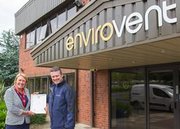 EnviroVent Ltd, the UK market leaders and manufacturers of Domestic Ventilation systems has become the first, and currently the only, national dedicated ventilation manufacturing company to receive Which? Trusted trader accreditation, an endorsement scheme that helps consumers find reputable traders.
Ladies, be award winning!

Female led businesses across Scotland are encouraged to shout about their success, by entering the Business Women Scotland Awards. Free to enter, there are categories to cover businesses new and old, employers, mentors, and for international growth. New for this year is an award for the Best Use of Social Media.
Are you a potential franchise owner in Scotland?

One of the UK's leading ventilation manufacturers, EnviroVent, is the main sponsor for an exciting Franchise Discovery Day on 12th July. During the day new opportunities to become a franchise owner in Scotland will be revealed, and you will also hear from experienced industry experts.
Leading care at home provider, Bluebird Care, urge people looking to start a business to consider franchising.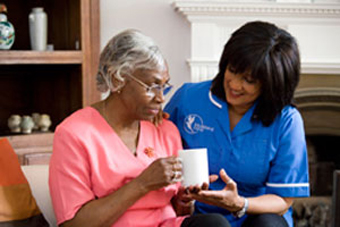 In support of Scottish Franchise Week, the homecare provider recognises the potential for franchising to further contribute to the Scottish economy. The success of franchise businesses has been linked to generating greater wealth and creating jobs in local communities.
Gain first-hand experience of being a Bluebird Care franchisee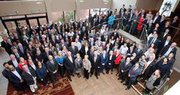 When you're ready to take your first step towards owning your own franchise business, there is one question that you probably have – what does it really feel like being a franchisee and to lead the business every day? Bluebird Care now allow you to have first-hand experience of being a franchisee.
Bluebird Care sets sights on Scotland
The Bluebird Care brand has had a presence in Scotland for over 8 years, with the first office opening in Edinburgh in 2008. Since then we have continued to build the quality and commitment of service recognised by Bluebird Care customers. This has served to continue to build Bluebird Care's reputation in Scotland for providing the very best homecare and support.
Scottish franchising on target for £1 Billion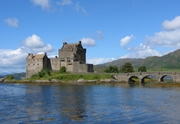 With Scottish Franchise Week 2016 on the horizon, running from the 16th until the 20th of May, the British Franchise Association predicts that the franchise industry in Scotland is on target for £1bn by 2020. To find out more about this booming economy and the benefits of Franchising in Scotland...
Awards for Female Led Businesses in North East Scotland

Are you a female led business in the North East of Scotland? Think your business deserves recognition? Then enter the Business Women Scotland Awards North East!
Card Connection welcomes new Scottish franchisee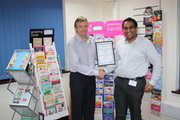 Card Connection is delighted to announce that Munawar Mohammed has joined their network by buying the North East Scotland territory. Munawar has taken over from the previous franchisee, Andrew Orr, who built up his successful business over 18 years. Munawar was previously working in sales and though he enjoyed his work, he decided that he wanted to directly reap the benefits of his hard work.
Scottish Mail Boxes Etc. franchisees reach new heights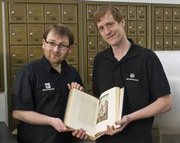 Mail Boxes Etc. Edinburgh has just celebrated their 10,000th antique shipment. The item was collected, packed and shipped safely to a very happy buyer in America. Mail Boxes Etc.The item was even shipped for free in celebration of the store reaching their 10,000th auction item.