Maximising "People Potential"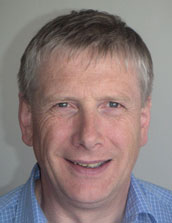 Why I Chose Franchising
I've had a great corporate career, but had got to the stage where I was really ready for a change – a new challenge that would make use of my previous experience, but reward me appropriately for my efforts. I also wanted to avoid the risk of starting my business from scratch – and alone. Ology Business Coaching gave me this.
What I Did Before Taking Up a Franchise
A senior management career in sales, account management and marketing with a leading sports goods manufacturer.
How I Raised the Finance
With the help of the HSBC Bank.
The Training and Support I Receive from my Franchisor
Ology offer a comprehensive training and support package, which includes a minimum of 20 days of training over the first year – 10 days of this being bespoke to meet my individual needs. In addition to regular ongoing support – both in the territory and by 'phone – I have a personal mentor (one of the Ology Directors) who takes responsibility for my personal progress and the development of my business. Ology's extranet has a comprehensive knowledge base, information exchange and a source of business tools and templates. This extranet has added to my breadth of experience and confidence in tackling a wide variety of businesses and their challenges.
The Challenges I Have Faced
Moving from a corporate "cocoon" to running my own business was quite a change. I enjoyed the challenge, but you have to have the right mindset and expectations before going into it and be consistent in following your plan within the Ology process.
My Advice to Someone Thinking of Buying their First Franchise
Be honest about your strengths, skills and aspirations – then choose a franchise that complements and supports these. You have to get to the point where you are able to trust the franchisor to deliver for you, and that's going to be through understanding the services, the market and the methodology of the franchise. Do talk to other franchisees wherever possible too.
My Plans for the Future
As they say in that ad "I liked the product so much I bought into a share of the business" and I am now the Regional Director for Scotland and Cumbria. I now split my time between working with a small number of select clients and recruiting, training and supporting new Ology Business Coaches. I am convinced the marketplace is right for the expansion of the need for accredited professional Business coaches. Businesses face constant change and business owners now realise they cannot be experts in all areas of their business and are looking for professional help in identifying their challenges and aspirations and solutions to achieving these in as short a time scale as possible.
I look forward to working with a team of independent Ology Business Coaches all delivering coaching and business development the Ology way knowing is has worked for me and that it can work for you!