Seeking ambitious franchise owner for Scottish franchise opportunity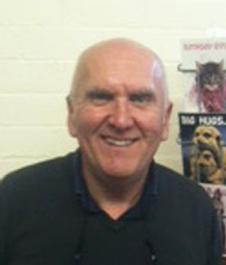 "Since taking over the franchise in early 2012 we have enjoyed a sustained period of new account growth and existing customer development. This has been achieved in a major high street recession and is testimony to the Original Poster Company (OPC) brand, offering customer's value for money and second to none product choice and quality.

When you add to this the customer service levels that a dedicated franchise can deliver it is truly a winning partnership that is rewarded with customer loyalty and repeat business.

OPC's training programme gives the new owner all the tools and confidence required to develop the territory. Ongoing support from the business development manager is a great asset and the assistance from the support office gives the franchisee that feeling of belonging to an organisation committed to service.

The product offering available allows the franchisee to conduct business with a wide variety of retailers. We currently supply a diverse customer base from specialist card shops taking selected ranges to sole card suppler to several convenience stores. OPC's dedicated national account strategy has resulted in providing the opportunity to supply the country's most recognisable convenience store chains. This is certainly one of the many development opportunities available in the West Scotland area.

We are reluctantly offering the area for sale due to an opportunity to take up a voluntary post with a children's charity."

Andy Kelly, OPC Franchisee (West Scotland)

To find out more about this fantastic franchise business opportunity for sale, please click here.