The Definitive Franchising Guide for 2019
Franchising is a very complex area, but if you do your research properly and find the right franchise for you, it can be very rewarding. However, before you start looking at franchise opportunities and the process of buying one, you need to initially understand what franchising is and if it is the right route into business for you.

By following the franchise guidelines outlined in this section, you can start to answer important questions such as "Why buy a franchise?", "Where do I start?", "What do you need to buy a franchise?", "What's the best franchise for me" and "How much is it to buy a franchise?"

We will take you through each stage of the franchise decision making process, providing you with free and impartial guidance and clarification where possible. As well as providing you with a comprehensive franchise guide, whichfranchise and other bfa affiliated franchise experts, are also on hand to answer any questions you may have in our 'Ask the Experts' section.
---
WHAT IS FRANCHISING ?
IS FRANCHISING RIGHT FOR ME ?
WHAT'S THE BEST FRANCHISE TO BUY?
EVALUATING THE FRANCHISE
APPLYING FOR A FRANCHISE
PREPARING YOUR FRANCHISE
RUNNING YOUR FRANCHISE
---

In our first step we look at what a franchise is and the two methods of franchising, as well as examing the advantanges and disadvantages of franchising.
What is a franchise?
In simple terms, a "franchise" is an agreement between two parties which allows one party i.e. the franchisee, to market product or services using the trademark and operating methods of the other party i.e. the franchisor.
There are two types of franchise methods - 'Business Format Franchising' and 'Product and Trade Name Franchising'.
Business Format Franchising
The most common method in the UK is Business Format Franchising. By using this method the franchisor grants the franchisee the rights to use their logos and trademarks, as well as a turn-key system for doing business.
A franchisee often received help from the franchisor in regards to site selection, store layout and design, recruiting and training staff, marketing the business, preferred supplies contacts and more.
The franchisee in return has to pay an upfront franchise fee as well as ongoing royalties to the franchisor. The franchisor uses this money to help further develop the system through marketing, product and market research, and ongoing support.
There are many examples of business format franchising opportunities, including – food franchises, automotive franchises, estate agency franchises, retail franchises, recruitment franchises, children's franchises, coffee franchises, pet franchises, fitness franchises to name a few.
Product and Trade Name Franchising
The other franchise method is Product and Trade Name Franchising. This type of franchising does not involve royalty fees.
The most important thing that the franchisor provides is the product; the franchisee is required to purchase the product or range of products exclusively from the franchisor. The franchisor also provides national marketing and advertising campaigns, logos and trademarks.
This type of franchising is mainly associated with industries such as petroleum, soft drink distribution and automotive.
Product and Trade Name Franchising has three distinctive characteristics:
The franchisee sells goods which are supplied by the franchisor or a person affiliated with the franchisor
The franchisor helps the franchisee to secure accounts or, depending on the type of business, locations or sites for rack displays or vending machines
Within 6 months of opening the business, the franchisee must pay the franchisor or a person affiliated with the franchisor
In this video, we talk to Sir Bernard Ingham, the former president of the
The BFA
(British Franchise Association), Brian Smart, Director General of the British Franchise Association, Clive Houlston, former MD of Mr. Electric and AireServ, Mark Llewellyn Managing Director of Revive, Tony Marsh of Signs Express, Alex Waite, Franchise Recruitment Manager for Dream Doors, and Dan Archer, former Business Development Manager for X-press Legal Services.

Advantages of franchising
In this article, franchising expert, Manzoor Ishani, Sherrards Solicitors, discusses the advantages of franchising and the top 7 reasons reasons you should consider buying one.
1. Less risk
In a nutshell, the greatest advantage of a franchise system is that it reduces risk of business failure.
This is due to the fact that an ethical franchisor will have a tried, tested and proven business concept in the market place. Therefore,  most of the wrinkles will have been ironed out and the risks to the franchisee minimised.
It is a well known fact that less than 7% of franchise owners fail within the first 3 years, as compared to over 90% of new business start ups.
2. Competitive edge
Franchising enables a small businessman to compete with big businesses and a franchisee can take advantage of the economies of scale.
All franchisees acting together can buy more cheaply and on better terms than an individual small business.
Add to this the franchisor's reputation in the industry, the franchisee can trade under a recognised brand and should have a distinct advantage over any independent small business competitor.
In theory at least, the products, equipment and system will have been previously market tested and therefore they come to the franchisee with a certain degree of 'ready acceptance' by the consumer.
3. Training and Support
Through training imparted by the franchisor, the franchisee climbs a very steep learning curve in a shorted period of time, thereby increasing their chances of succeeding considerably.
For example, someone who wishes to set up a dress hire business would find it very difficult to get the stock mix right at the outset. A franchisee, however, should have the benefit of his/her franchisor's experience and should receive advice on the range and mix of the stock to carry etc.
The franchisee has the benefit of the management and administrative experience of the franchisor in addition to which most franchisors provide back up and support including trouble shooting services to assist franchisees in their daily endeavours.
This support includes managerial and administrative services, product information and marketing support
4. No previous experience needed
No previous experience in a particular business is necessary for a franchisee to operate it. All deficiencies of know-how are made good, again, by training imparted by the franchisor.
Indeed, one of the proudest boasts of franchisors is that they have the ability to turn a butcher, baker or candlestick maker into a fryer of chicken, dry cleaner or quick print shop operator.
Any lack of knowledge on how to run a business is not a problem as a franchisor will provide the necessary training to the franchisee.
5. Hit the ground running
Franchisees "hit the ground running" when they open a franchised outlet as they enter the market with a recognised brand name, proven business system and products and or services which have been market tested.
6. Pooled resources
A franchisee has the ostensible backing of a large organisation and this is achieved by the pooling of resources, particularly in the field of advertising, marketing and promotions where each franchisee, by contributing a little, can have the benefit of a large fund for this purpose.
Franchisees are therefore able to have their goods and services promoted through media which would otherwise be closed to them.
In a well-run and structured franchise business, the franchisee is left to concentrate on selling the goods or services while at the same time receiving the benefit of continuous market research and development to improve the business and the franchised system.
7. Exclusive territory
In many cases franchisees are given exclusive territorial rights and this, in effect, gives them a monopoly over the area allocated to them, certainly in terms of doing business under the franchisor's trade name.

Disadvantages of franchising
Understanding the disadvantages to franchising could help identify any issues which may not be obvious to someone new to franchising.
The drawbacks fall into three categories:
Lack of independence
Inflexibility
Risk associated with the franchisors performance
1. Lack of independence
An important feature of franchising is that every aspect of the business format is defined and each outlet is operated strictly in agreement with this format. Not everyone would be happy to operate a business under such constraints and you must consider how well you can accept this aspect of the franchising system when looking for a franchise to buy.
Discipline: Buying (licensing) a franchise means working within a system in which there is little freedom or scope to be creative. Almost every aspect of operating the business is laid down in the manuals.
Franchisor Monitoring: Regular field staff monitoring visits are welcome initially, but as time passes you will feel able to do your own trouble-shooting and you may come to regard the franchisors interest as an intrusion - it is after all your business.
Service Charges: At first these services are necessary and franchisees do not mind paying for them. However as time goes on, if less use is made of the franchisors services then franchisees can resent making the continuing payments.
Reputation: Each franchisee affects the reputation of the whole system depending on their performance and ability. In many franchises there is a wide gulf in the quality of product or service between the best and the worst franchisees. Thus any franchisee can harm the reputation of all outlets in the chain, even internationally.
2. Inflexibility
Responding to the market: Franchising tends to be an inflexible method of doing business as each franchisee is bound by the franchise contract to operate the business format in a certain way. This can make it difficult for a franchisor to introduce changes to the business format, refit outlets, or introduce new types of equipment. In some franchises it can be difficult for a franchisee to respond to new competition or to a change in the local market.
The job itself: What may seem an attractive challenge now could become boring after a few years so it is important that you choose a franchise to buy in which you will enjoy the work, or which has potential for growth.
3. Risk associated with franchisor performance
It is important to recognise that not all franchise businesses are soundly based or well run. In signing the franchise agreement you are formally binding yourself to a particular franchisor and it is, therefore, vital to select one which is competent and ethical.
There are 4 different categories of franchisor:
a. The Established Franchisor
b. The New Franchisor
c. The Unethical Franchisor
d. The Incompetent Franchisor
Some should be avoided at all costs, while others will vary in attractiveness according to the level of risk you are prepared to take.
a. The Established franchisor:
This represents the least risky type of franchise opportunity. The business format will have been fully tested in a number of locations, most likely abroad too, and although the initial cost of opening such a franchise may be relatively high, a franchise with this type of company will be highly attractive to anyone for whom security is important.
b. The New Franchisor:
There is nothing intrinsically wrong with a new franchise but great care must be taken in deciding to invest in any particular franchise. As franchisors incur high initial costs, they need a minimum number of franchises to break even. When a franchisor has fewer than the break-even number of franchises it is likely that
More effort will go into selling franchises than into providing support services.
There will be some deficiencies in services in order to keep costs down.
Financial resources will be strained.
In this start-up phase the franchisor is vulnerable to financial problems if franchises cannot be sold quickly enough. Franchises in this take-off phase are potentially those, which will earn the highest returns, for example if the product or service is outstanding in some way a large territory can be covered. With a franchisor you are in a position near that of an independent business - greater return. Depending on the risks you are prepared to take, this type of franchise may be attractive, or one to be avoided.
c. The Unethical Franchisor:
Unfortunately some franchisors have no intention of entering a long-term support relationship with the franchisee, instead they have heard that franchising is a way to make money quickly out of gullible franchisees. This is done by setting up a shell franchise - lots on offer but nothing to back it up, then selling such franchises to those who are so keen to become a franchisee that they fail to make a thorough appraisal of the business on offer. Make sure that you spot this type of franchise, take time to investigate different opportunities.
You cannot afford to learn from your mistakes.
d. The Incompetent Franchisor:
These are franchisors who are not offering franchises to perpetrate fraud but who are incompetent in one or more of the following ways
The basic business is unsound
The franchisor is under-resourced and may not be able to fund the initial running of the business
The franchisor has not run a pilot test so cannot confirm that the business is actually franchiseable
They have not used experience or accredited franchise consultants or lawyers
Their manuals and start-up assistance and support if of poor quality

How long is a franchise term?
When you buy a franchise, you are not buying the rights to own that franchise for unspecified period of time, instead a franchisor will grant you a license to run your franchise for a specific period; this is known as the Franchise Term.
The franchise term can vary between franchises, this is usually between 5-10 years, with the option to renew made available if you are a franchisee in good standing. The period and the terms of renewal, such as the payment of a renewal fee and whether you are obliged to refurbish or update aspects of the business, will be outlined in the franchise agreement.
In general, the period needs to be fair and hence long enough for you to recover your investment and loans associated with the purchase of the franchise.
Franchisees are able to sell their business before the end of their franchise term. If doing this you must contact the franchisor and work with them to make sure that you take the correct legal steps.
It would be worthwhile seeking legal advice from a franchise specialist lawyer when looking to sell your business or renew, especially if the certain areas of the agreement need renewed also.

Is franchising right for me?
At this stage, you have researched the pros and cons of a franchise business and are now seriously considering franchising as a way into business.
To be a successful franchisee you would have to be the type of person who can accurately stick to someone else's system, without wanting to make changes. You will be starting your business using someone else's know-how and expertise gained over years of running a mirror image business and on top of it you don't have to worry about developing the system, the franchisor does that. You will however have to manage, promote, market and sell as well as millions of other tasks that have to be done in running small businesses.
In this second step we look at whether franchising is the right route into self-employment for you? We provide questions to help you to self-evaluate your personal circumstances and give you access to our franchise self-test. We also look at the benefits of becoming a franchisee and what a franchisor looks for in a franchisee.

Is experience required in franchising?
In this article, Tony Bowman, managing director of etyres, a brand leader in the mobile tyre and battery fitting industry and the UK's first online tyre franchise, tackles one of the most commonly asked questions "Is experience required in franchising?'

While there is not a cut-and-dried answer to this question, in the majority of cases it is fair to say it is not necessary.

Of course, that does not mean anyone can buy a franchise and expect success on a plate. Franchising is not simply a 'business in a box', what it provides is a vehicle to help ambitious, hard working people navigate a road to a bright future. You will get out of it what you put in, so it is important to make sure you choose the right business, which suits you down to the ground.
What a good franchisor can offer you if you don't have previous experience
While some Franchisors require specific experience or a level of industry knowledge, most are keen to work with Franchise Owners who have a broad and general skill set.
A good franchise will provide its new owners with a proven business model, extensive training and on-going support to help them grow and develop their own branch, so what you need to bring to the table is the right attitude and aptitude.

A strong commitment to customer service and good communication skills are a priority for many Franchisors, along with the desire to work hard, be proactive and willing to follow the tried-and-tested business model you are investing in.

The practical side of conducting the business, whether it is fitting tyres or laying floors, along with the administrative responsibilities from accounting to marketing, should all be incorporated in the training programme.
Pros and Cons
What is harder to instil in a new Franchise Owner is the ability to keep forging ahead with enthusiasm in the face of inevitable set backs or the relentless determination to identify and secure fresh business opportunities, especially in a tough economic climate.

The systems and processes put in place by the Franchisor should give you a solid foundation to build on, regardless of past experience in the field. For this reason, you should enter the search for the business that is right for you with an open mind. You don't have to focus on what you know, but instead look at businesses that inspire you.

You should never loose sight of the fact that each Franchise Owner is an ambassador for the brand, so it is important that you are committed to your new business in order to protect the reputation you have bought into.

It is clear that those who share and embrace the brand vision and ethos are the best suited for long-term sustainability, regardless or not of previous experience.

Evaluate yourself for franchising
Though franchising is a very appealing business start-up option, it is not, however, for everyone. Before you decide to go down the franchise route and start to consider which franchises are a good fit for you, you first need to identify and be absolutely sure that franchising is right for you.
Below is a list of questions you can ask yourself. Asking these should give you a better understanding as to whether you could be a franchisee. You should also discuss them with your partner or family members as their input could be invaluable.
Question: What physical condition are you in? Are you healthy? Do you suffer from any illnesses that could affect your ability to run your own business?
Franchising is more than a 9-5 job. It is your business so you will need to put in long hours and work weekends if required. If you are not in good health or suffer from an illness that could affect how you perform as a business owner, then franchising may not be for you.
Question: How much of your assets are you willing to risk in a franchise business?
You need to calculate the value of your assets including savings, redundancy pay, car, house etc, and then work out how much you can risk losing. You will need to put a lot of your own capital into the business; can you afford to lose this? Can your family afford to lose it? What will happen if you do lose all your money? This is the worst case scenario but one you need to consider.
Question: How much working capital can you afford to put into the business? What are your current financial commitments i.e. do you have a mortgage, loans, bills etc. If you had a drop in income, which can be common at the start of a business venture, could you afford this?
During the early months of new business cash flow problems may result in income from the business being lower than expected. Are your financial commitments such that you could manage on less income than you have now?
Question: Is your partner or family willing to give you full support? Are they happy to share the risks with you?
There are always problems and difficult periods even in a successful franchise, and it is during these times that you may need a bit more family support than usual. It may be an idea to ask them to list their concerns so you can look at them in more detail.
Question: Is your partner or family aware of the disruption to the family life that starting a new business can bring? This disruption could range from a few missed meals to the abandonment of an annual holiday and the working of long hours. Ask them for reactions to these possibilities.
You should of course have discussed the franchise idea fully with your partner. Many franchisors positively encourage the involvement of spouses or partners in their discussions with franchisees. But you should also ask yourself whether your relationship would stand the strain of the sacrifices, which are inevitably involved in starting your own business. Be sure your partner is not going along with your ideas just to make you happy; make sure he or she is as committed as you are.
Question: How many extra hours above a standard 40 hour week would you be prepared to work as a franchisee?
As you will be aware, running a franchise could involve you in much more than a 9.00am to 5.00pm, weekday job. You may have said that you would be willing to work 20 or more hours extra. Is this realistic - what would you give up in a week to work those extra hours? If you said 2 or 3 hours or more, do you really have the commitment necessary to succeed in a new venture? It is your business and you will be responsible for all your decisions you have to spend all of the hours necessary to make the business work.
Question: What reaction would you have to receiving strict guidelines by the franchisor on how to run your business?
If you value a high degree of autonomy and want to make your own decisions on how to run and develop business, then franchising is possibly not for you. The franchisor is in ultimate control and resentment of this in your part will make the relationship very difficult.
Question: What involvement would you expect from the franchisor in resolving problems encountered in running the franchise?
Although the franchisor should help you with certain types of problems, do not expect assistance with all your minor difficulties. If you expect a large degree of assistance you should choose a franchise very carefully, selecting one which is well established and with well-defined systems for operating the business.
Question: If you see improvements could be made to the environment in which you work, how determined would you be to change them for the better?
In running a franchise business, you will be expected to go by the rules, not change them. A franchisor will object vigorously if you try to 'personalise' the business. If you will be unable to resist making changes, then think again?
Question: What would be your reaction to do tasks, such as serving food or cleaning tables?
You may need to do a lot of the dirty work yourself, particularly in the early days. If you don't want to get involved, make sure that profit margins are sufficiently high to enable you to take on staff.
Question: In your present employment are you used to taking financial decisions?
The franchisor will be concerned if you have had little or no financial experience. Are you convinced that you have the necessary financial skills and knowledge?
Question: Do you think you have the talent and skills that is required to market and sell your service or product?
Similarly, are you capable of selling and marketing your business? Are you sufficiently creative? A franchisor will be reassured if you have had some experience.
Question: How good do you think you are at motivating staff?
If you have had problems with staff in the past and have blamed them, are you sure the problems were with the staff and not in the way that you dealt with them? Again, some franchisors may be concerned if you have had no experience of staff management.
Question: Have you had frequent changes in jobs?
If the answer to this question is yes, are you sure that franchising is something you really want to commit yourself to and that you aren't just looking for yet another change? On the other hand, if you haven't moved jobs a few times in your career, are you sure that you are suited to the different lifestyle, which you may face?
Question: What are your feelings on job security? Some people like a lot of job security, whilst for others this is not important.
Think carefully if you don't like insecurity, are you prepared to give up the comfort of receiving a regular wage.
We also have a self-diagnostic tool on our site that will give you further insight into whether franchising is the right route into business for you

Why become a franchisee
In this article, Signs Express outlines the benefits of becoming a franchisee.

Franchising enables you to be your own boss but it also offers a whole host of added benefits that are not available to you if you go it alone.

By joining a franchise, you have the reassurance that you are investing in a proven business plan as well as being supported by a team with the expertise to help you make your business a success. We have highlghted below are the benefits of becoming a franchisee.

A robust industry

Franchising is an industry that grows in strength and magnitude every year.

A 2015 survey conducted on behalf of the British Franchise Association, in association with Natwest, has revealed that 97% of franchised units in the UK reported profitability last year and success rates of franchised businesses have remained very high at 95.4%.

With the industry in such good stead and increasing in population every day, it is the perfect time to become a franchisee and take advantage of this positive trajectory.

Support structure

Unlike setting up shop on your own, as a franchisee, you are not alone!

You are a part of a larger network of businesses in the group, which will benefit you in terms of experience, advice and buying power.

Often, you will also be benefitted by a centralised HQ which has a team of experts who guide the business and will have the experience and know-how to answer any queries that you may have.

An experienced support team at head office act like extra members of staff for your business, skilled in business areas like HR, accounts, IT, technical support and sales and marketing. These are all services you'd have to buy in yourself if you were a stand alone business.

Training

Your franchisor will provide you with a comprehensive training course before you start out and on-going support throughout your time as franchisee.

You will often find that the franchisor, being well-versed in the industry and its requirements, will also help you to choose suitable premises if required, advise on what equipment to invest in and the overall set-up of your business.

Many franchises, like Signs Express, will also offer ongoing training, support to staff training and regular opportunities to network with other franchisees.

Move in to a new sector

The beauty of franchising is that you do not have to have previous experience in the sector in order to start your business.

Indeed, some franchises, like Signs Express, are management franchises which means that you employ sign makers to carry out the work for you and your role is to manage and grow the business.

Other franchises are based on an owner operator format, where you will receive all the training and know-how you need in that industry to carry out the entire process yourself.

Either way, you have the opportunity to try something completely new and as long as it interests you and the franchise package fulfils your business aims then you'll be on to a winner.

Proven potential

All well-established, successful franchises will have a tried and tested business model that they will be able to quantify with facts and figures from their years of operation.

In other words, you are investing in a system that you know has proven itself many times over.

In addition to the profitability of the entire network, the franchisor will be able to provide you with specific case studies that show the steps that previous/current members of the group have gone through to get to achieve their desired aims.

Preferential rates

As part of a larger network, you could also benefit from preferential rates from suppliers. For example, at Signs Express a dedicated procurement manager negotiates material and consumable discounts as well as special rates for the entire network. So even a new franchisee with a relatively small spend can benefit from the discounted rates.

Strong brand presence

Many franchises have a centralised Marketing & Sales team at HQ who are dedicated to generating campaigns that will strengthen the entire brand.

This team will also manage the popularity and presence of the brand's website, meaning that you will gain a high level of visibility without worrying about planning large scale marketing campaigns.

For example, Signs Express generates thousands of sales leads for its franchisees as a direct result of its marketing. It will also save you from investing large sums of money into a website and online activity amongst other marketing tools.

You may also benefit from the brand being a large scale operation, with centres across a number of sites, which can also be beneficial for your larger clients who are looking for a project to be rolled out across a lot of sites. With the aid of the entire group, such projects are highly feasible and can bring a substantial return for the entire franchise.

Overall, becoming a franchisee has numerous benefits that can directly influence the success of your business goals and with the franchising industry growing year-on-year you have more and more chances to join an industry or business that really excites you.

This article was written by Signs Express, to find out more about their franchise opportunity, click here

<

What a franchisor looks for in a franchisee
When looking to recruit franchisees, franchisors consider the follow characteristics to be important in a franchisee:
They should be highly motivated and with a strong desire and passion to be successful
They should display confidence and enthusiasm for what they are selling
They should have the ability to motivate themselves and others
They should be a quick learner and be able to pass their skills and knowledge on to their staff
They should be able to express a good knowledge of the business and the industry in which they would be operating
They should possess excellent management and sales skills, and demonstrate a high level of customer service.
The franchisor tends to prefer finding someone who doesn't necessary have experience in their industry or an entrepreneurial flair. This is due to them wanting to train the franchisee in all aspects of their business and how they do things, instead of inheriting processes and methods picked up elsewhere. If the franchisee does run the business differently from how the franchisor wants it run, then this could lead to conflict and problems.

What's the best franchise to buy?
When looking to buy a franchise, one of the most common questions we get asked is "what is the best franchise in the UK?" We've mislead you slightly with the title of this step as there is no such answer! It is probably the same as asking: 'what's the best car to buy?' There are so many points to consider, for instance: How much do you want spend? What type of roads will you be driving on? How many passengers will you take? Do you want a new car or a used one? Does the insurance premium matter?
Like when buying a car, there are many questions to answer before you can reach a shortlist of franchises to buy. The best franchise for you may not be the best franchise business for someone else.
In Step 3 we therefore look at how to choose the best franchise for you, including how to make sure you share the same values as the franchisor and how to identify a good franchise and avoid bad franchises. We also look at why franchises can fail and mistakes to avoid when buying a franchise. The British Franchise Association also gives advice on why choose a bfa franchise.

Finding the right franchise opportunity for you
In order to find which franchise is best for you, you must assess your own skills and experiences. Once you have found the type of work that suits you best you can then select the franchise type that suits you.
Answering the questions below will help you to develop a better idea of what you want to do and will also assist you in narrowing down the options available to you.
What do you enjoy doing?
Remember it is so very important that you choose the type of franchise that allows you to do the type of work that you like and are good at for two important reasons. Firstly if you like what you do and are good at it, you will be more likely to succeed and secondly, buying a franchise is not something that you can step out of lightly. You need to consider working at the franchise at least for the next five years so it is important that you are happy doing the work involved.
Talking on the phone
Motivating people
Working with your hands
Driving
Direct selling
Talking face-to-face with customers
Administration
Managing people
Working with children
Working with animals
Numbers, accountancy
Multi-tasking
Where do you want to work?
You need to ask yourself what type of environment you wish to work in:
Do you want to work in a shop?
Do you want to work in an office?
Do you want to work from home?
Do you want to be mobile and travel to customers?
What type of experience do you have?
Identify the skills you have developed over the years in order to ensure the franchise you chose fits your skills and experiences.
Have you managed staff? Many franchisees are geared to a franchise employing many staff with managed skills.
Have you been involved in administration? Many franchise systems involve extensive administration work therefore it would be beneficial to have some experience in this area.
Would you be comfortable in a role that focuses on making sales?
Other questions:
Are there any particular franchise industries that interest you?
How many hours and which hours do you want to work e.g. daytime, weekends, flexible?
Do you prefer to work by yourself or in a team?
How much money do you want to invest?
How far are you willing to travel to work each day?
When you are awarded a franchise, you are committing yourself to operating the business for at least five years. If you don't enjoy the work, it will be a lot more challenging.
Our advice is to find a franchise that you will enjoy working at and suits your personality and interests. For example, if you are an introvert and hate selling, don't consider a sales orientated franchise. However, always remember that business does not happen until a sale is made, so if you don't want to sell, maybe you are not cut out for business. The key thing is to be realistic and aim for something you will enjoy.

Finding a franchisor who shares your values
In this article, David Spackman, Director of Franchising at Newton Fallowell, outlines what you should look out for in a good franchisor, and how can you protect your interests as you conduct your search.
#1 Look for a credible franchise.
The BFA is a good place to start, as any franchisee that's listed will have had to open themselves up for assessment to get the BFA kite mark.
But look as widely as you can; search for customer reviews about the brand, see if the internet throws up any history that puts a different complexion on the company and, if you can, speak to the competition and see what they say.
#2 Visit franchises in person
Once you've assessed the candidates and drawn up your shortlist, then it's essential to eyeball those franchises.
Do not consider going with someone you haven't actually visited. In these days of virtual services, a telephone line and office address is no guarantee of substance. You need to see the bricks and mortar of your franchisor and sit across the table from the people you will be dealing with.
#3 Choose a territory that works for you
And don't be tempted to be selective simply on the grounds of it suiting your geography, either in terms of the territory available, or for making initial assessment visits.
When it comes to choosing a territory, make sure you're not being foisted off with a territory that suits the franchisor, but doesn't suit you. Does it support your family and lifestyle choices, and, most importantly, does it have the potential you're looking for.
You should always thoroughly research the territory, including a comprehensive assessment of your competitors, using mystery shopping where possible. But you should expect your franchisor to be helping you with this, as they have been involved in the same process many times before. It should be just as important to them as to how strong the territory is, as your success also feeds their future growth.
#4 Talk to existing franchise owners
It's vital to get out and talk to existing franchisees on the ground. Ask them questions, see how they operate, and see how they reflect the brand values as you perceive them.
Joining a franchise means you are joining a family that's made up of all those other franchisees, as well as your franchisor.
Be very nervous of a franchisor who does not offer to set up meetings for you with existing franchisees, or tries to engineer such meetings.
There will always be good and bad feedback, but you should be encouraged to speak with them and find out all their experiences, warts and all.
#5 Check out the finances
Then get out that toothcomb to go through the budget figures and cash flow forecasts that the franchisor has given you.
Challenge the basis of their assumptions and ask difficult questions. If they say "you can expect to sell X units per month", ask if you can expect to make that from the outset, or is it more likely to be two years down the line, and how many of their existing franchisees sell that many.
Knowing what the 'average' is can be deceptive, not because the figure is anything other than entirely accurate, but because it's made up of lots of highs and lots of lows.
#6 Get a Franchisor's point of view
My decision on whether to take on a new franchisee will also be affected by their financial position and how much they need to raise.
If they are intending to re-mortgage their home to raise the franchisee fee and working capital for the first year, then I want to be sure they have the ability to generate the return they need.
See how the franchisor advises you on the funding of your franchise. If you need finance, do they refer you to their contacts in the specialist franchise division of the bank, or do they leave you to struggle at local branch level.
If you have the ready cash, or can raise it personally, do they offer advice on weighing this up against other options, such as business loans where costs can be offset against business profits?
In the same vein, be wary of a franchisor who does not help you work out how much it will really cost you to set up and get the business running, as different territories and different funding requirements can have a major impact on start-up costs.
#7 Ensure you will receive support
And finally, ask how the franchisor will be supporting you in future and how you can share knowledge and benefit from the experience of other franchisees.
Is there an annual conference or regular get-togethers, is there an online forum? What marketing support will be available and what financial expertise is there for you? Answers to questions like this will show how much they're investing in helping you succeed into the future.
This article was written by David Spackman, Director of Franchising at Newton Fallowell; to find out more about their franchise opportunity, click here

Finding the right chemistry in a franchise partnership
In this article, David Spackman, Director of Franchising atNewton Fallowell, discusses how, as a potential franchisee, you need to make a match with the right franchisor... rather like trying to find your perfect romantic partner.
There must be shared interests, shared values, shared aspirations and a strong desire and determination to make it work, even through the bad times. And there's got to be honesty and integrity at the heart of the relationship, with shared expectations as to how the other will behave.
And just like looking for love, if you go into it with stars in your eyes, determined to see only the good things, then you're likely to be disappointed.
As franchising director, it's my job to meet and talk to all our would-be franchisees, and contrary to what many imagine, I don't have a contract ready for anyone who can raise the money, and often have to say "I'm sorry, but I don't think we'll make a good match…"
So why would I turn away the potential investment and how can you take the initiative in finding the right match to make your franchise dreams come true?
The relationship
First and foremost, you should view a prospective franchisor in the same way as any potential business partner. And certainly, that's the way they should be viewing you.
You are buying into a franchise because you want a business-in-a-box opportunity, with set systems, set processes and a proven track record. And so it doesn't make sense to buy the box and then say goodbye to the franchisor, as the real value lies in how you grow the relationship between the two of you.
If you are fully committed and follow the systems, adding your personality and flair, and the franchisor acts in true partnership with you, they will give you more added value through the association than you will ever pay them.
Ask the franchisor how they will work with you, both now and in the future, to help you make a success of the business
The skills
Look honestly at your skillset before choosing your franchise opportunity. Do a SWOT on yourself and see how each franchise model matches up.
Recognise that it's not enough to have a personal interest in a topic, you need the skills to sell and grow a business in that sector.
Too often, people tell me they are interested in our property franchise because they like interior decorating or enjoy watching Kirsty and Phil on Location-Location. Honestly, that's not enough, nor even a starting point. What counts in property is a killer instinct and nerves of steel, and ideally a background in the sector, or in sales.
Ask your franchisor to describe a successful franchisee for their brand, and when you speak with their existing franchisees ask about their background and what skills were most valuable in starting out.
The support
Having done that skills analysis, it may become obvious that you will need a lot of support to fulfil your potential – perhaps you have no experience in the sector, or are lacking in the vital sales skills.
If you look to join a very early stage franchisor, you may be accepted because the brand is hungry for growth, but then find yourself left to stand or fall on your own.
Similarly, at the other end of the spectrum, there may be a huge franchisor who adopts an attitude of some will, some won't to franchisee success. In between those extremes, you'll find many franchisors who will honestly tell you whether or not they can help you build on your skills to achieve results.
Ask yourself, where will I struggle and then ask your franchisor, how will you help me overcome these problems?
The hunger
If you're looking for a lifestyle business, or a part-time commitment, then it's asking for trouble to go into partnership with a franchisor who is looking for go-getters who are thinking about their business 24-7 and responding to their customers 365 days a year.
Equally, it's no good picking a franchise that is specifically intended for lifestyle when you're needing to earn a substantial, full-time income.
Ask your franchisor, what sort of commitment do you expect of me in this business, what's the average that other franchisees are working?
So, before you leap into bed with that franchisor, think about how well you fit with each other; ask the questions and weigh up the answers.
Good matches are what help franchisee start-ups to demonstrate strong success rates.
So, making the decision is a really big deal, but the biggest risk is not taking the risk at all.
This article was written by David Spackman, Director of Franchising at Newton Fallowell; to find out more about their franchise opportunity, click here

Key considerations when choosing your franchise
In this article, Edward Mauleverer, of Ed's Garden Maintenance, has the following to say regarding important things to consider when choosing which the right franchise for you.
"The Franchise business has really taken off in the UK in recent years and there is a vast range of franchise offers available. Joining a franchise is not a decision that should be taken lightly - people invest considerable sums of money and enter contracts that are typically around five years' duration.
It is very important that investors approach their decision-making in a thorough way – they are much more likely to be happy and successful in the long run.
There is clearly a whole range of things to consider when buying a franchise. However, the following considerations are of critical importance and should always be taken into account when making such an important decision about your future:-
Remember the service that's at the core of the business.
Don't be seduced purely by the earnings potential.
Clearly, the financials are important but equally as important is the fact that you will be delivering the service of the business you are investing in day in day out and it is very likely that you will be more successful doing something you enjoy.
Many of our franchisees come to us because they either love gardening or a healthy outdoors lifestyle and they rarely change their views on this.
Don't make the mistake of signing up for something that you won't enjoy .
Do your homework and shop around.
Don't make the mistake of thinking that all franchises are the same.
They are all very different - from their fee structure right through to the culture of the specific business. Make sure you take enough time to understand all of this.
At Ed's we actively encourage potential franchisees to look at other franchises - we would much rather be selected for compatibility reasons than to just be the first franchise option someone stumbled on.
Take your time to find out about other franchisees in the business,
Don't just find out about how much money they earn but how they feel about what they are doing, the key challenges they faced etc.
Find out how many of them sign for a second term. It is true that franchisees are very busy running their own businesses and can't be spending all their time meeting potential franchisees.
However, it is very valuable to be able to speak to established franchisees to help you to make your decision - after all, they were in your shoes not that long ago. You shouldn't feel embarrassed to ask for this access.
At Ed's we actively encourage prospective franchisees to go out with established franchisees and they have carte blanche to ask whatever they like. This gives a great insight into what it's all about without any 'hard sell' tactics. We would much rather people signed up with their eyes open wide.
Try to see beyond the marketing of a franchise and understand how supportive franchisors really are.
Try to get a good feel for the quality of the initial training. A good indicator of franchisor professionalism and their long-term commitment to the success and wellbeing of the franchisee, is their commitment to ongoing support and training.
At Ed's we do continuous business coaching and also invest a lot of time and money on ongoing training. In our view it is money very well spent.
Take your time to think things over properly once you have all the information you need.
We actively discourage people from signing up impulsively and always send them away to think it over.
A good franchisor will want you to have made an informed sensible decision to join, having reflected properly rather than making an on the spot decision.
It is also a very good idea to take a partner or friend along when you go to meet the franchisor. It is invaluable to have someone to discuss the option with afterwards.
Take professional advice.
Always get a legal professional to go through the contract before signing anything. Remember that the devil can be in the detail.
Finally, trust your gut instinct
If something niggles and tells you that a particular option isn't right for you, then it probably isn't.
The same applies to when an option feels right – however even then, make sure you back your gut feeling up with solid research and side by side comparison!"

Why choose a bfa franchise?
Starting a franchise business is not a decision to be taken lightly. It requires a serious investment of time, emotion and, potentially, capital. If you've ever read or heard advice from somebody qualified to give it, they'll rightly tell you it's something you should take your time with and research carefully.
Part of that research should involve a brand's British Franchise Association membership status. The bfa is the body that protects and promotes good franchising practice in the UK and is recognised nationally and internationally for its ethics, standards and credibility.
So what does that status mean to you as a prospective franchisee, and why should you consider membership to be a powerful indicator and one you should actively seek?
Not all franchises are equal
First, it's important to note that membership of the bfa is not achieved simply by paying a subscription fee.
The bfa is strictly based on standards of good franchising, and has been since its formation in 1977. If a franchisor can't meet those standards, then it cannot join: each year, companies have applications refused.
Membership is only granted following an in-depth examination of the franchise model and the business's proven performance.
Among many other aspects, the accreditation team looks at the company's franchise agreement, its marketing collateral, accounts history and, where appropriate, it asks existing franchisees for confidential feedback on their experience in the network.
Favourable funding
The banks involved in franchising all respect the standards represented by the bfa.
They understand the accreditation process and the quality needed to gain and retain it, and therefore look more favourably on funding applications from franchisees of those brands.
Help in your research
As well as supplying the information that's required to pass accreditation, bfa member franchisors adhere to the guidelines in the Code of Ethics and the Rules of Membership, which enshrine the principles of best practice in franchising.
For you, that means the projections you're given on the level of turnover and profit you can achieve as a franchisee should be based on historically achieved numbers – either by another franchisee or a company-owned outlet – with proof available.
It also means you should be given the chance to speak with franchisees already trading in the brand, a crucial part of your research into the business.
Planning ahead: it's good for your business
A couple of points that are easily overlooked come later down the line in your franchise journey, but are worth bearing in mind from the outset.
When it's time to renew your franchise agreement, bfa rules state that any renewal fees should not be a profit-making opportunity for the franchisor – rather, they should simply cover any associated administrative costs.
Second, when the time is right for you to sell the business, being part of a member franchise can help you maximise its value, because a credible brand is worth more to a buyer.
Franchisees can join – and their voice is heard
Franchisees of bfa members can join the Association themselves for £10 per month, accessing a host of business and personal benefits that make membership cost-neutral (or better).
Legal, HR and business support combines with deals on everything from car hire to shopping to holidays.
And with that membership comes the opportunity of representation. Three franchisees sit on the bfa's board of directors, and many more on the committees that govern its future direction. This year a franchisee will chair one of those committees.
The bfa speaks for all stakeholders in franchising, and listens to what they have to say.
And finally…
Membership of the bfa is not a guarantee of franchisee success: starting any business comes with risks and becoming a successful franchisee depends on many factors, not least your own passion, the right match and your work ethic.
Your due diligence is critical before signing any contract.
What membership does show is a franchisor that says: "We're proud of our franchise model and how we support our franchisees and have chosen to put it up against the toughest industry standards to affirm that." And one that has been vetted by a third party.
Isn't that the kind of franchise worthy of your time and effort?
The bfa holds an up-to-the-minute list of all members on its website – make sure you check there if a brand is claiming membership.

Mistakes to avoid when buying a franchise
In this article, Anthony Round, Business Development Manager, Papa John's looks at the mistakes to avoid when choosing a franchise business opportunity.
Industry
Don't pick and industry you are not interested in or inspired by!
Motivation is a key component of doing well in business and so selecting a sector which you think you will enjoy and you are keen to work in will contribute to your long term success.
A big idea
Don't get drawn into an exciting yet unrealistic idea. If its sounds too good to be true it probably is!
Look for an established franchise brand with a proven business format and many successful franchisees who come from all walks of life. If they can succeed then you are more likely to be able to make a good living too.
Skill sets
Don't select a franchise which doesn't match your skills.
You may not need to be experienced in the particular industry sector, as full training will be provided, but if you know the franchise needs sales skills and you are good at admin then this may not be a great match-up.
Be honest about what you are good at and also about your shortcomings (we all have them!) and this can help you find the right opportunity.
Research
Knowledge is king. You must know what you are getting into when buying a franchise!
However, simply believing what you are told by a franchisor trying to sell you a business idea is not enough. Talk to franchisees and spend time working with them to find out what it's really like on a day to day basis.
Research the franchise opportunity fully. If you have any doubts in your mind, you have not completed sufficient research!
Facts and figures
Avoid assuming that estimated income will be actual income.
Expect to see the accounts of a similar sized franchise and go through these facts and figures with an independent accountant to make a realistic assessment of likely earnings.
You may require a business loan to purchase the franchise and being able to set out a realistic forecast based on real income and expenditure figures as part of a business plan will help secure funding and budget for the future too.
At Papa John's we like to see franchisees run a sensitivity analysis on the financials, other words a best, average and worst case scenario so they fully understand their position.
Advice
Don't ignore professional advice from franchise consultants, solicitors and accountants.
For example you must get your franchise agreement checked by a franchise solicitor so you know what you are signing up to.
Easy pickings
Running any franchise, like any business is hard work.
Don't assume you will succeed without putting in the hours. However, you will be directly rewarded for your efforts running your own business.
Franchise support
Just because you are joining a franchise, this is no guarantee your business will be successful.
Training, infrastructure, support and product will normally be provided but at the end of the day the buck stops with you. However, don't be afraid to ask your franchisor for help if you need it.
BFA
Joining a franchise which is a member of the BFA means the franchisor is bound by a code of ethics created to protect the interests of franchisees.
While it is not a guarantee of business success, it does ensure that the franchisor has been independently measured using established membership criteria. This is not the case with non BFA member franchises, so proceed at your peril!
This article was written by Anthony Round, Business Development Manager, Papa John's; to find out more about their franchise opportunity, click here

Why a franchise can fail
Despite franchising being a safer way of doing business, it does not mean that it is risk free. Many franchises have failed in the past and many will do so in the future.
There are many reasons why this can happen and so it is vital that you undertake as much research as possible when looking to buy a franchise business in order to find the right franchise for you and to help you spot a bad franchise from a good franchise.
Below are some of the reasons why franchises can fail:
Lack off/no systems in the business
Franchising is all about systems; being able to replicate systems is what makes a business franchiseable.
An ethical franchise has everything documented and systemized so that it can easily be passed on to others to copy.
If a business has no systems and instead relies solely on the skills of the individuals within the business, then it should not be franchised.
Some businesses however will ignore this and start to franchise their business anyway.
These companies are usually only interested in making money fast. Once they sell the franchise to someone who doesn't have the required skills, then it fails as there is no systems for the franchisee to follow.
A good franchise can usually take someone with no skills or experience in their business and train them to run a successful business by following their systems.
No track record
A business can only be franchised if it has a track record. We are amazed at the amount of people who tell us that they have an idea for a franchise but don't actually have a business!
The business comes first; it is not conceived at the same time as the franchise.
Those usually wishing to start a franchise without having a business are people who are looking to make money fast and think franchising can help them do that.
Unfortunately sometimes these people convince others that it is a franchise resulting in them buying into it. This is why it is important that you know all there is to know about franchising and how to spot a bad franchise from a good franchise.
Make sure that the franchisor has an established track record of running a business foremost and then their track record in franchising.
They may be new to franchising but if they have been running a successful business then there is no reason why they can't also run a successful franchise if their business is franchiseable.
Location, location, location
This saying is not just associated with buying a house, but it is also essential when buying a franchise.
Half the battle of a successful franchise is finding the right location for your business.
Not all franchisees need to be in a city center location or in a shopping mall, it depends on the nature of your business, but if you wanting to buy a food franchise that relies on footfall then you need to find a prime location for it.
A good franchisor will spend time finding the right location for you.
Lack of marketing
Good franchisors will spend money on promoting the brand nationally as well as locally.
Smaller and newer franchises with less brand awareness will require additional marketing and so the franchisor should have a detailed marketing plan in place. Ask the franchisor about their marketing activities and what they do to gain recognition and awareness.
If the franchisor does not have a marketing plan then this could be worrying as how else will they create awareness to the brand.
One of the advantages of marketing by the franchisor is that the franchisees benefit from the joint activities, without marketing then they just become like independents.
A good franchisor will contribute some of the money they get from selling a franchise to a marketing fund to be used on local as well as national marketing.
A franchisor that is just out to make money and not concerned about the business long-term will not be willing to put money towards marketing.
Competition
Check out what the competition is for the franchise in your local market. If there is no competition then there may not be a demand for the product, resulting in it not having much future market potential.
Look into why there is no direct competition. Also check if the franchise is operating in any areas with similar demographics to your own, if so, is it successful?
If there is a lot of competition then you may have a problem gaining a share of the market. You have to look at if the franchise has any USPs that gives it a competitive advantage.
If your product/service is inferior to what you competitors are offering then you may struggle in the market. Again look at markets similar to yours in which the franchise is operating to see how well it is doing.
Insufficient funds
One of the biggest reasons franchises fail is the franchisee under-estimating how much it is to buy a franchise and also run a franchise, as it is not just about having the money for the investment, but what about the costs you are going to incur when running the business? How do you pay staff salaries? How do you buy supplies?
If your franchise business is not making money initially, you need to make sure you have enough money for the day to day operating costs.
At the same time you need to also be able to pay your own bills and feed your family. Over-estimating what you need is the best way of approaching calculating how much money you will need to cover the cost to buy a franchise and run it successfully.

How do i choose a franchise?
When buying a franchise it is imperative that you do as much franchise research as possible… there's no such thing as too much research! Undertaking this research will help you to properly examine all aspects of the opportunities, helping you to understand which ones to discard i.e. those that don't match up to your requirements and expectations, and which ones to look at in more detail.
In Step 4 we look at how to assess a franchise opportunity. We will equip you with the necessary knowledge to be able to distinguish a good franchise from a "bad" franchise and what to expect from an ethical franchise. We provide you with what questions to ask the franchisor and existing franchisees, and vitally, how to avoid franchise pitfalls.

The importance of brand identity when buying into a franchise
In this article, Daniella Marsh, Marketing Executive, Franchise Brands talks to us about the importance of brand identity.
Many people fail to understanding why branding and brand identity is so important when setting up a business. A brand goes far beyond a logo – it encompasses everything about a business, from company values to customer experience. Ultimately, a brand is a promise to your customers, and has more potential to be successful than a business with no story.
By buying into a franchise with a reputable brand name, like ChipsAway, Ovenclean or MyHome, a lot of the hard work is done for you! You don't need to dedicate time to building a reputation and raising awareness – you already have a strong name behind you.
A Havas study called Meaningful Brands, surveyed 300,000 people in 34 countries and asked them how they felt about 1,000 brands spanning 12 industries. According to the findings, a meaningful brand has a 46% higher "share of wallet" – defined as how much a person spends on a particular product – than a low-scoring brand. In addition, the top 25 most meaningful brands outperformed the stock market by 133%.*
There are several key benefits that buying into a branded franchise can give you:
Raises awareness
A strong brand raises awareness within the market, meaning consumers are more likely to buy into your product/service as they will think of you first. For example, if you have set up your own oven cleaning business which is not part of a brand, and a reputable brand like Ovenclean are offering the same service as you are, consumers would be more likely to buy into their products instead. Your business and products don't exist to potential customers if they have never heard of you.
Adds value
Consumers are also more willing to spend money on a brand, because effective brands influence customers to view their products as premium. As mentioned earlier, if you buy into a meaningful branded franchise, research shows that individuals will spend 46% on your products or service.
Creates trust
When people buy into a brand they know what to expect, they trust that the brand is consistent, reliable and high quality. 45% of a brand's image can be attributed to what it says and how it says it – your brand represents you and your promise to customers.
Enables you to connect with people
A brand allows you to have a story which portrays your morals and values. Consumers who share your morals and values will then buy into your brand, making them feel good about themselves.
Ultimately, buying into a franchise with a powerful brand name gives you more potential to be successful and sell your products and services at a higher price!
1 httpss://www.theguardian.com/sustainable-business/2015/may/01/samsung-ikea-meaninful-brands-google-visa-microsoft-havas
2 httpss://www.bopdesign.com/bop-blog/2015/10/15-crazy-branding-stats/
Article by Daniella Marsh, Marketing Executive, Franchise Brands. Franchise Brands plc is a group of international multi-brand franchisors with a combined network of over 350 franchisees. Their current brands are ChipsAway, Ovenclean and MyHome, all of which deliver services to individual customers through the Group's franchisees.

Assessing the franchise opportunity
In this article we look at the 5 key areas you need to look at when assessing a franchise opportunity. This evaluation will help you to identify if the opportunity is deemed ethical or one to avoid.
1. Information
The first step is to assess the franchisor and its business. When you take up a franchise you are entering into a long term business relationship and it is very important that you spend some time looking into the background and performance of your prospective partner.
These enquiries should be backed up by financial information on the franchisor, including the audited accounts. Your accountant will comment on the accounts for you and a bank reference on the franchisor, obtained for you by your bank, might be helpful.
Information on the performance of the existing franchisees should be forthcoming and the franchisor should be willing to let you have a full list of franchisees to whom you can talk or visit.
In the case of a new franchise you should look carefully at the performance of the pilot operation. Then there is the nature of the franchise business itself - you should ascertain whether or not there is a market for the products or services in your chosen area and what the future market is likely to be.
2. Support
So having established the soundness of the franchisor and the business you should then look at the strengths and weaknesses of the franchise operation.
Critical to your likely success or failure is the level of support and training available from the franchisor, both at start up and subsequently.
There should be a comprehensive operations manual which gives you guidance on all aspects of running the franchise operation. An important aspect to consider is what help, if any, does the franchisor give in respect of any staff recruitment and training you may have to undertake.
3. Legal Contract
The next step is to consider the legal implications of the franchise contract.
As this document will be legally binding once you have signed it, you should receive a copy well in advance.
We strongly recommend that you obtain independent legal advice on the contract from a solicitor well versed in franchise agreements, preferably a British Franchise Association affiliate.
4. Financing
Having got this far, and assuming you still wish to proceed, the next step is to examine the financial aspects of the franchise. Broadly speaking, these fall into two categories - the start up costs and the hoped for income/profits.
Looking at the start up costs first, it is important that you identify the total amount of money required to get the business started, including any 'working capital' needed.
Against this sum will be set the amount of cash you can put into the venture, leaving the sum you will need to borrow. You will then have to consider what assets, if any, you or the business might have available as security for the required loan.
You must be prepared to take a realistic view of what might be a practical possibility in borrowing terms - whilst unsecured borrowing might be possible in some circumstances for a good franchise it is, for example, unlikely you can borrow say £90,000 towards a franchise costing £100,000, especially if you have no security.
Having established the start up costs and borrowing requirements, you will then have to look at the potential earning power of the business on a realistic basis. Does it justify the level of investment and can you recover your investment?
5. Projections
Having satisfied yourself on these points you will have to get down to the detail, ensuring that any profit forecasts and cash flow forecasts prepared by the franchisor for your franchise are sensible.
This is also a good opportunity to look closely at matters, such as how the franchisor takes its income and what other fees may be payable. The last hurdle then remaining is to take the projections and your business plan to your bank and to convince them to lend you the money!
One final point. Whilst the steps outlined above might appear time consuming and tedious, you must remember that taking on a franchise is likely to be a very important and major step in your life. So it is worth taking the time to assess the franchise properly and get as much professional advice as possible on how to do so.

Questions to ask the franchisor
When looking to buy the right franchise for you, you must have confidence in the franchisor you choose and ask them questions about their business and the structure of their organisation at the early stages.
Below are some questions to ask before buying a franchise to help you assess the opportunity. Please bear in mind that there are many types of franchises and you may have to tailor these to suite specific franchise models.
What is the background of all the directors? Have they got franchising experience? Why did they decide to go down the franchise route?
Are they financially sound? Have they ever been bankrupt?
What is the total cost to buy a franchise? Will you supply me with a breakdown of all costs necessary to open the business? What are these costs?
Are there any other costs I can expect to be asked for after I open the franchise? Do I have to contribute to any other costs such as advertising and promotional expenditure that you incur, if so how much?
Do you charge ongoing franchise fees and if so what are they and how are they calculated?
Do I have to pay a deposit or upfront payment, and if I do not proceed will I lose my deposit or any part of it?
How much working capital would I need, and what help can you give me in estimating my projections?
What is my expected break even and how long should it take me to reach this figure?
How long will it take to start trading from the time I sign the contract?
How thorough is the training at the start-up stage and thereafter? What will the training consist of and how long will it last? Are all training costs included in my franchise fee?
What help, if any, will I receive if I want to do some advertising and promotion on my own?
What ongoing support am I provided with?
What help and guidance do you offer in site selection?
Do you provide instructional and operational manuals and can I see them prior to signing?
Can I be provided with a full list of all franchisees in the network and can I contact them?
How many franchisees have you opened in the past 12 months? How many do you plan to open in the next 12 months?
How successful is the franchise and the existing franchisees? Can you tell me about the best and worst performing franchisee?
How thoroughly do you vet prospective franchisees to maintain a high standard in the network? How many do you reject?
Have any franchisees failed, and if so why?
How do you handle grievances with existing franchisees?
Will the territory offered be for my sole and exclusive use?
Are you currently operating in areas with similar demographics as my proposed territory?
Does your company see any threats in the current marketplace?
Though this is a good array of questions to ask when buying a franchise business, it is not an exhaustive list and so you should expand on any areas you wish more clarification on.

Talk to existing franchisees
It is vital when doing your research that you speak to existing franchisees in the network – they will be your most useful source of information and franchise advice. A good franchisor will always give you access to ANY of their franchisees.
If they are reluctant for you to do this, or only give you several names to contact, then they probably have something to hide; you can bet that the names they give you will be of their best achieving franchisees.
Why is it important to speak to franchisees while I am researching a franchise business?
Franchisees have been there and done it, and so will tell you as it is. It is good to speak to those who are successful and also any that are not doing as well.
If it is a good franchise then you will be able to identify why franchisees may not be doing as well - it will usually be down to personal circumstances. If, however, a pattern starts to emerge and a lot of franchisees are giving the same reason for their poor performance, then alarm bells should start ringing.
Get in the franchisee's shoes!
You can also ask to shadow a franchisee for a day. This will allow you to see what a typical day in the life of that franchisee is like, allowing you to see if it is something you would be interested in.
The franchisor should be able to arrange this for you. Franchisors may also allow you to speak to any franchisees that have left the network to give you an idea as to why they left. Again from this you should be able to get a better idea of how good the franchise is.
Potential questions to ask when buying a franchise business can include:
What was your reason for choosing this franchise? And what USP's does it have over its' competitors?
Where you happy with the support you got at the launch of your franchise? What support did you receive?
Have any problems occurred for you? If so, how did the franchisor deal with these? Overall is the franchisor supportive and available if you need advice?
How does the franchisor manage change in the business? How do they implement change? Is sufficient training and support given?
Does the franchisor visit you often? Is the operations manual and other supporting support documents well written, comprehensive and easy to follow?
Does the franchisor welcome feedback and ideas from franchisees? Have any ideas been implemented? Do franchisees have any say in the running of the business?
How does the franchisor market the business? What marketing do you specifically receive? Is it sufficient?
What are you sales figures like in comparison to the company as a whole? What is the company's weekly, monthly and annual sales figure typically like?
Are your ongoing fees reasonable? Is what you receive in return sufficient?
How much did you pay for the business? How much working capital did you require? Have you had a return on your money yet? If not, when do you forecast you will?
Are you allowed to buy multiple territories once you have built up your first franchise?
If you were taken ill and couldn't work, what help would the franchisor provide?
What changes have you seen in the business since you have been there? Have these been positive changes?
If you could change anything about the business, what would it be?
Would you do it all over again if you had the opportunity?
This is not an exhaustive list of questions to ask when buying a franchise, but it gives you a good start to what you should be asking the franchisee. Other questions may arise depending on what they answer.
The answers will help you to build a picture of the franchise and at the end of it you should be in position where you either want to continue with applying for this franchise opportunity or have decided to look elsewhere.

Evaluate the franchise market
If you are buying a franchise opportunity, you are going to be working, selling and promoting the product or service for a long period of time. You can't change or develop the product or service, so make sure that the franchise has long term appeal and its market is not threatened in any way.
It is important that the franchisor can demonstrate a clear understanding of the future market for the product or service and that you both clearly understand the following.
Question: Is the market for this product / service expanding rapidly, growing slowly, static or declining?
Notes to consider
The more advertisements you see for the product or service now than a couple of years ago can give you an indication of the state of the market
Question: Does the product / service have special features which help it to sell? Does it warrant a premium price?
Notes to consider
In order to make money for the franchisee and franchisor, the product has to have real advantages over competitors. It may be difficult to maintain premium prices if the product or service could be easily copied by others.
Question: Who would your competitors be and how competitive would your product or service be in relation to them?
Notes to consider
Do competitors have any technical or price advantages? Could you improve on the service offered? What is their level of advertising? If there are no competitors ask yourself why there are none.
Question: You have looked at the general market for your product, what do you know of the local market in which you will be operating?
Notes to consider
Does the local market have the same characteristics as the market in general? Is the product particularly suitable for your area? How dependent is success of the business on particular lifestyles or levels of income?

How to avoid franchise pitfalls
Do you know how to spot a pitfall in a franchise? Or how to determine if you're buying into an ethical franchise?
As a prospective franchisee it is essential to know what you should look out for when investing in a franchise and how to avoid buying into a franchise that isn't for you. In this exclusive article, Aspray share their expertise:
Research, research, research!
Before you dive into a huge financial commitment it is vital to gather as much information as possible to help towards a fully informed decision.
Remember… do this before you've handed over your money! The simplest way to research the franchise is typing in the company name on a search engine to discover the industry and the service that they offer.
Any concerns that you may uncover during research, you should write down to discuss with the franchisor in the early recruitment stages.
Look for franchises who are members of the BFA
A great way to start your initial research is looking only at franchises that are members of the British Franchise Association.
"The BFA is the voluntary self-regulatory body for the UK franchise industry, with a standards-based approach to membership."
In order to gain a full BFA membership franchises are tested against the structure of their business, relationship and support between the franchisor and franchisee, their system and finally their success as a franchise.
You can be assured that franchises who are BFA members are committed to the principles of ethical franchising and their business model has been examined. Being a member of the BFA is also favoured by many high street banks and prospective franchisees are more likely to secure the funding they require for success.
Talk to the franchisor
Top franchisors will provide you with an in-depth insight into their business model before any form of payment is taken.
An ethical franchise will be honest about the work you will have to put in to reach your target earnings. On the other hand if franchisors offer a 'get rich quick' attitude, it is more than likely too good to be true.
It is important to take it slow and don't rush into (or be pushed into!) buying a franchise based on instant income which will more than likely turn out to be a false promise.
Study the recruitment process
Buying a franchise is not as simple as handing over the franchise fee and signing the agreement.
Top franchises have rigorous recruitment processes in place to make sure they choose the right person for the territory.
Top franchises will have several steps within the recruitment process in order to protect their business integrity and maintain the high standards of chosen franchisees. On the other hand if a franchisor is pushing you into buying a franchise with limited information provided, this could be a warning sign of a franchisor who just wants your money.
Talk to existing franchisees
Top franchises will offer you with the chance to speak to existing franchisees in the network.
Talking to franchisees already in the network can be a valuable experience as they have been in your position.
They can be honest about the positives of the franchise as well as the barriers you may face. If franchisors don't allow you to speak to any existing franchisees, they may have something to hide and buying into this could be a mistake.
Check the franchise agreement
The franchise agreement should cover all aspects of the business.
It would be beneficial for you to hire a franchise lawyer to check the agreement before any decisions are made.
Speaking to a franchise lawyer would be beneficial as they understand what to look out for and can point you in the right direction.
When you are considering purchasing a franchise, these steps can help you to avoid pitfalls and help you avoid franchises that don't meet your needs.
To find out more about the Aspray franchise opportunity, click here.

How to avoid franchise scams
In the UK there are hundreds of businesses that call themselves franchises. However, despite promoting themselves as one, they are not all technically franchises
With this in mind you need to know what to look out for when considering buying a franchise; how to spot a good franchise from a bad franchise. In this article we provide you with ten areas you should focus on and questions to ask before buying a franchise.
1. Are they a bfa member?
A good starting point would be to look at only those opportunities who are accredited by the British Franchise Association (BFA); this is the body that represents franchising in the UK.
It is worth noting that all franchises promoted on whichfranchise are members of the bfa. However, even if the franchise is a member of the BFA, you still need to do your homework and take as much franchise advice as possible, as being a member does not automatically guarantee success nor does it mean the franchise business won't fail.
2. Have you spoken to the franchisor?
Talk to the franchisor, a good franchisor will be happy to tell all and give you a good insight into their business.
They will tell you about their ups and downs, challenges faced and overcome and will be happy to disclose any mistakes/failures they have made in the past.
A good franchise will have used a trial period to identify these errors and would have worked hard to overcome them. However, be wary if someone tells you that their franchise is perfect and they have done no wrong, this is very rare.
3. Do they promise you immediate riches?
You should equally have alarm bells ringing if they tell you that they can make you rich over night.
This will never happen. An ethical franchisor will not make promises to earnings but may give you predictions based on other franchisees in the network; consequently managing your expectations.
4. Do they pressure you into buying their franchise?
Never be rushed into buying a franchise. If someone is constantly harassing you to make a decision then simply walk away.
Finding the right franchise to buy is a massive decision as well as a massive investment. You need to do a lot of due diligence which any good franchisor would understand and recommend.
They would be happy to give you all the time in the world you need to make the right decision for you and for them. If someone is pushing you into a decision and not open to talking about the company, it is more likely than not that they will have something to hide.
5. Do they answer all your questions?
A franchisor should also be able to answer any questions you throw at them about their business.
Make sure you have a prepared list of questions to ask when buying into a franchise. The franchisor should know the business inside and out and so should not falter at any questions you ask.
If they cannot answer immediately, then they should be looking to get back to you ASAP.
6. Do they use gimmicks to sell their franchise?
Also be suspicious of any special promotions a franchise is running. A good franchise's track record would speak for itself; they wouldn't need any fancy gimmicks to sell their franchise.
You can be sure that the cost of any freebies you think you are getting will be added on somewhere else in the package. Or there is a reason it is free.
7. Are they a new franchise?
Every franchise is new at some point, even McDonalds started off as a one unit franchise, and so you shouldn't be put off if a company is new to franchising.
You should be aware though that the risks will be higher when buying a new franchise as it is less established. Check the history of the company itself; this should give an indication to the type of business it is. If the business is new then they shouldn't be franchising; you cannot make a franchise successful if the business has not proven that it can be successful.
Only established, thriving businesses with a proven track record in their market should look at franchising. You need to therefore also avoid any "franchises" that have no company owned outlets as this is a franchise scam.
8. Do you get a return for your investment?
Make sure that what the franchisor is asking for in fees is worthy of what they offer you in return.
The more established a franchise is, the more they will ask for as they will be able to give more back in return, i.e. public acceptance, market awareness, dominant position in market etc.
Watch out for those who ask for a high investment but offer nothing in return, i.e. no track record in their industry, as they are just looking to make a lot of money fast.
9. Does your franchise fee cover initial training and support?
The franchisee fee you pay should also cover support. Make sure that the franchisor has a dedicated and complete support system.
If the support is limited or non-existent then this is something to be concerned about.
It is worthwhile seeking money advice and planning advice from your accountant to make sure that you can afford the franchise and have sufficient funds to cover the actual cost of running the franchise.
Sometimes you may think you know the actual cost to buy a franchise but does it include the ongoing fees, working capital etc.
Your accountant should be able to help with this, also ask the franchisor out right, how much does it cost to buy a franchise from you.
10. Do they provide you with a full list of franchisees?
A good franchisor will provide you with a full list of all their franchisees that you can speak with, not just one or two they have selected, who you can be assured will be the best performing franchisees in the network and may not tend to be a true representation of the system as a whole.
You should be offered the top and bottom performers to speak to. Also ask how many have left the system and if you can speak to them.

We cannot stress enough how important it is that you do your due diligence and take the right franchise advice (money advice from your accountant and franchise legal advice from an experienced franchise solicitor) so that you are 100% certain that it is the right franchise for you, and one that is reputable, before looking to buy it.
If you are in any way in doubt about the franchise opportunity, then there is probably a good reason for this so maybe best to walk away.
If you have a franchise question, we have a team of experts on hand to help you answer it

Franchisee Training For Success
By Phil Gaffer QFP, Franchise Sales and Business Development Manager, Papa John's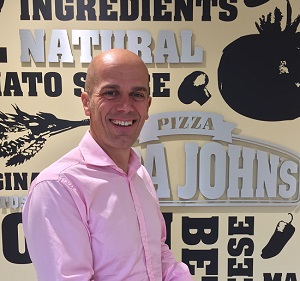 One of the main advantages of joining a franchise is the level of training which is provided by the franchisor. It is in the franchisor's interests to ensure all franchisees are thoroughly and properly trained so they have the best chance at succeeding in their new business venture.
Papa John's, like many major franchises, has a set-up which is arranged as a win-win situation: so, the more product (in our case pizza) our franchisees sell, the more profit they make and in-turn we do better as a franchisor. Success comes down to having excellent systems in place, a superior product, great service and the best people but, most importantly, detailed and thorough training. Every aspect of the enterprise including all processes is covered within franchisee training this means everyone knows how to deliver our product and service perfectly each time and every time.
Franchisees come from all walks of life and have varying experience. Some new franchisees may already be proficient at certain aspects of running a business. Perhaps they have been self-employed in the past or they might not know the industry but have had experience in managing staff. This will undoubtedly be an advantage, however, it is any franchisor's role is to ensure everyone is up to speed so they can start work from the same base-line. Training for a typical franchise will usually cover products, customer service, processes, marketing, accounting and staff training.
Compare this approach with starting up a new business from scratch. There is a steep learning curve when starting any new enterprise, however, it is much more efficient to learn through training than from expensive mistakes which is almost inevitable when starting up alone.
At Papa John's we provide a detailed franchisee training programme. Regardless of franchisees' backgrounds or prior experience, with the right attitude and our correct and thorough training, backed-up by world-class service and product, all the ingredients are in place for anyone who is motivated and determined enough to create a successful franchised business.
The training franchisees receive ensures they will be ready to run a Papa John's store from day one of opening is detailed and hands-on. It includes six weeks in total – half in-store plus plus three weeks at Papa John's headquarters. Franchisees need to complete a specified number of hours in-store to gain accreditation to open their own outlet. However, our training doesn't finish there. On store opening, Papa John's head office staff work alongside the franchisee initially to help with any hands-on training – particularly of staff - which may be needed during the initial stages.
New staff attend our Milton Keynes HQ and specialist training facility and training takes place while the franchisee's store is in the fit-out stage. Our operations support team will continue to work with the franchisee and their staff within the newly fitted store environment to give continued training until they are confident and ready to open for trade, this additional support/training is usually between five to seven days post fit out.
Like many franchises Papa John's and the pizza industry really is a people business! We know happy people make the best pizza! Therefore, we aim to recruit franchisees who get on well with others but who are also as dedicated and passionate as us and able to adapt to a proven way of working. The desire to roll-up sleeves up and get stuck in, which means everything from making pizza through to managing staff, goes a long way! The best franchisees are organisers with a can-do attitude – they are people who get things done. The role can be incredibly rewarding for the right person.
These qualities represent those of many who are successful in business. However, without the right training and learning the best way to tackle processes to deliver a top quality product to customers from those with many years' experience there is far less chance of success. Papa John's training programme is our investment in the success of our franchisees' stores and for the future of our business a as a whole.

How to apply for a franchise?
Step 7 of our guide focuses on applying for a franchise. We look at how to narrow your list of franchise opportunities down to one or two, requesting information, attending an open day and what to expect at the interview.
Narrowing down your options
When you have completed your due-diligence and have determined which franchise opportunities may suit you, then you should contact the franchisors for further information.
You can narrow down your list of possibilities to two or three companies, using an initial evaluation of the franchisors, their products and services, and their franchise opportunities.
Evaluate multiple franchises
In order to conduct a meaningful investigation of your choices as a potential franchise owner, you should explore more than one franchise company in great detail.
You may have sent an initial request for information to 10 or 15 companies, but you can't do an in-depth evaluation of all of them - and you won't need to.
Know what questions to ask yourself
In most cases, you can tell right away whether or not you are really interested in knowing more about a given franchise. By answering the following basic questions about each franchise that has immediate appeal for you, you will be able to pinpoint two or three real possibilities from among those that you initially thought might interest you.
Would you enjoy making a career out of running this franchise?
Do you have the skills - or could you learn them - to operate this franchise business?
Do you have the resources to invest in and operate this franchise?
Does it seem as if the returns of your investment in this franchise might be in line with your financial needs and objectives?
Does the franchisor appear reputable, forthcoming, and the type of company with which you would enjoy a partnership?
Checking off the above points will help you decide which franchisors you would like to know more about. As you continue your franchise investigation, don't rely solely on the information companies send to you.
The franchise interview
It is important to start this article by highlight that as all franchise systems are different, franchisors will look for different required skills and characteristics depending on the nature of the business.
The franchise interview is where the franchisor decides if you are right for their business, and equally where you decide if the franchise is right for you. Remember it is a two-way interview and whilst you need to sell yourself to the franchisor, they should be selling themselves to you. Use the interview to find out everything you need to know about the franchise.
We have outlined below some common attributes that franchisors look for and how you should present yourself in the interview:
1. Wear business attire.
We know it sounds obvious but people still query what to wear in an interview. You should always go formal unless asked not to by the franchisor.
They way you present yourself gives the franchisor an indication of how you would represent the company. No franchisor would hire someone who looked scruffy in the interview! And it is not just about how you look but how you present yourself.
Be professional at all times and come across in a positive light.
2. You need to be willing to follow the franchisor's system.
The franchisor has spent years building their system so that is operating successfully as a franchise; they do not want someone to come in and start suggesting changes to it.
You should demonstrate in the interview that you have a good grasp of how the system works and that you are keen to be part of it.
3. Be able to express why your skills meet those required by the business.
What experience do you have? What are your skills?
Why you would be an asset to the franchise. Show your business acumen.
4. Show the franchisor that you know about their industry.
Research it before you go so that you can impress them with stats etc.
Ask questions about the competition and any threats or weaknesses, strengths or opportunities you have identified, talk about any of the company's promotion you have seen and what you liked about it.
It is ok to ask questions but do not interrogate them about negatives as it will only make the franchisor defensive.
5. Demonstrate your knowledge of the area you are interested in.
Tell them why you think you can make the franchise a success in this area. Reveal any community initiatives you are involved in.
Display to the franchisor where you are getting the money for the franchise.
Attending a discovery day
If you are considering investing in your future with a Franchise you will be offered the chance to attend a discovery day. Andy Smith, Belvoir outlines what exactly a discovery day is, why attend one and how do you prepare to get the best out of it.
Look for Discovery Day Opportunities
Firstly a Franchisor will offer to let you attend a discovery day for one important reason; that is to let you and the Franchisor take a good look at each other.
The format is different depending on who you are dealing with but should fall into one of two categories, either a 'group discovery day' or a 'one to one discovery day'. The former usually proceeds the latter.
At a group Discovery Day a number of potential Franchisees will be presented to by the Franchisor and given information to start the process of discovering more about the opportunity. After this a smaller number of potential Franchisees will then move forward to a one to one discovery day. Confusingly both are called discovery days by Franchisors.
The reason for the explanation is that in many cases, such as with Belvoir, we only hold one to one discovery days. I will therefore be using the term discovery day in the context of the one to one meeting from now on.
What are the benefits of attending a Discovery Day?
I suppose the clue is in the title, you want to discover more about the opportunity and the Franchisor needs to discover more about you.
There is a mass of information on the internet that deals with the subject of franchising. A good place to start your research is on the website of the company that you are considering as a business partner.
Even though you can find out a considerable amount online, visiting the company is an absolute necessity.
The main reason is that you can look at them closely. When you walk into the office how you do feel? This might seem a little old fashioned but how else do you manage to really get that sensation? When you speak to the Franchise Sales Manager do you believe in what they say? I'm not suggesting that anyone would lie to you, but, does what they say seem right for you?
Personal interaction is still very important when making a big decision and I would argue that investing your life savings and the next decade of your life is a relatively big decision.
What should you expect when you attend one?
You will also have the opportunity to meet your support team. One of my favourite sayings about franchising is 'you are in business for yourself, but, not by yourself'. This sums up the essence of franchising. You are running your own business, supported by experts.
Well quite simply put are those experts any good? When you meet them and look them in the eye do they inspire confidence?
You should meet all the support teams that will be helping you, for instance; the premises team, the business development team, the IT team, the marketing team and the audit team.
You should also be given some key information at the meeting. Most importantly of all is access to the whole of the current Franchisee network. If a Franchisor will not give you this access I would very strongly suggest walking away. I cannot see any 'good' reason why this would be withheld.
You will receive information on the opportunity itself, in some considerable detail and may find that the information is tailored to your specific circumstances usually depending on your level of aspiration.
What I mean is; if you are looking for a single business that will facilitate a long term lifestyle this is different to looking for a multi outlet business generating millions in income.
Whatever you are looking for it is important that the Franchisor understands this and allocates you an opportunity that does not impose a 'glass ceiling' restriction on you.
You are going to be given a huge amount of information at a meeting that will last 2-3 hours. Not all of it is written, most of it is received by meeting people and starting to put a picture together of your new business life moving forward.
How do you prepare to get the most out of the discovery day?
Firstly and most importantly please have an honest discussion with yourself or selves. I'm not trying to be funny here, it is vitally important that you understand what it is that you want. Why are you looking at franchising? What are you hoping to achieve?
You also need to understand your strengths and weaknesses. Are you more comfortable out of the office dealing with customers or do you prefer to manage from the office? There is no such thing as a right answer here, just an honest one.
If you don't know who you are and what you want, how can the Franchisor help to build a support structure to compliment you?
Research is very important. Does the market sector that the franchisor operates in excite you? How many franchisors operate in the sector and who are you going to approach? My advice, look at all of them online first.
Practical preparation
You can get an understanding from the company website, which will allow you to answer your initial questions without having to start many conversations. You can contact the Franchisors when you have whittled them down to a smaller number of three or four.
Prepare your questions. Sit down and consider carefully what it is exactly that you wish to know and write it down. Make sure you spend a few days with your list open so that you can add to it before you visit the Franchisor. You will have many more questions after the meeting, but, to get the most out of it prepare your list thoroughly.
Look carefully at your financial situation before you meet the Franchisor. They will ask you specifically about your overall position. The Franchisor will probably refer you to a third party for a more detailed discussion regarding finance, usually to a qualified financial expert.
Have a conversation about the time commitment needed to successfully open a business. Before meeting the Franchisor please be aware of your ability to commit time. If you are only able to work for three hours a day, two days a week you will probably not be accepted by the Franchisor.
Running a business following a predetermined process and method is relatively simple, but, definitely not easy. It will require a lot of time and effort on your part, so understand what your limitations are before you meet.
This article was written by Andy Smith, Belvoir; to find out more about their franchise opportunity, click here
Benefits of attending a discovery day
Mail Boxes Etc. outline the benefits of attending Discovery Days when researching franchise opportunities.
When researching a franchise opportunity, attending a Discovery Day can be one of the most valuable ways to gain first-hand experience of the franchise and to help you make an informed decision about whether the opportunity is right for you.
The Discovery Day forms part of the recruitment process and is a chance for you to ask any questions you may have to help you fully understand the franchise. Franchisors only invite people they believe to be serious and qualified for their franchise opportunity so it is also your chance to sell yourself to the franchisor. Outlined below are just a few benefits of attending Discovery Days.
1. Find out more about how the franchise operates
By the time you attend a Discovery Day, you should have started your due diligence and know enough about the franchise for you to be interested in pursuing the opportunity further. However, there may be some elements of the business that can only be discovered by meeting the team face to face and seeing first-hand how the business operates.
Many franchisors hold Discovery Days at their Head Office locations to allow you to find out more about their support team. At Mail Boxes Etc., we invite prospects to discovery days held at one of our flagship stores to experience first-hand the daily operation of a working store. Mail Boxes Etc. believe that this will help you to visualise yourself in the business and understand the products, services, customers and network.
Regardless of format, a Discovery Day is one of the most important steps in your decision-making journey. You may have read all you can about the franchise and spoken to a team member over the phone, but nothing will bring the franchise to life more than experiencing the business on a first-hand basis. Discovery Days are a key part of the recruitment process and as such, most franchisors will require you to attend before progressing further.
2. An opportunity to meet the support staff
Franchisors are keen to present you with the best overview of the franchise, so they may introduce you to key members of their support team throughout the day, which gives you a great opportunity to meet the people you may be working with.
As a long-term investment, it is essential that you come away feeling comfortable that they are people you would enjoy working with.
Get to know the team and gain information from them too, after all they will be the people you may work closely with once you have launched your franchise and supporting you throughout the length of your franchise agreement.
3. Have your questions answered
Attending a Discovery Day is a great way to speak to the franchisor face to face and to have all your questions answered. Meeting the franchisor in person will help you to further assess the opportunity and whether it's the right fit for you.
Prepare a list of questions and no doubt you will find that even more will occur to you on the day. Asking questions will demonstrate your genuine interest in the opportunity.
4. Sell yourself to the franchisor
Although Discovery Days are designed to help you further your decision on a particular franchise opportunity, they are also a great way for the franchisor to get to know you and decide whether they think you would fit into their network.
Make sure you dress smartly and engage in the day, the same way that you might for a job interview. The franchisor is looking for competent individuals who they feel will add value to their network so whilst you are looking at them, they are looking at you too!
5. Meet like-minded people
Most franchisors hold Discovery Days on a regular basis so, often, you will not be the only one in attendance. Discovery Days provide a suitable opportunity to meet other like-minded individuals who may be in a similar position.
This is your opportunity to share your knowledge and experience with them whilst also listening to what they've got to say. They may even raise important questions that you had not considered!
PREPARING TO OPEN YOUR FRANCHISE FOR BUSINESS
You've now found the franchise for you and have signed on the dotted line. So what next? What do you need to do to prepare yourself for day one of trading?
This doesn't happen overnight and it can take several months to be in position where you are ready to start trading. The franchisor will help you with this stage and should give you a checklist of what needs done and when.
A lot will depend on the type of franchise you have bought e.g. running a retail franchise or a franchise with high street premises will require a lot more preparation than starting a franchise for home.
Areas of consideration include finding the right location for your business, negotiating the lease, advertising for and recruiting staff, training them, getting stock, fitting out your shop or office, and promoting the launch of your franchise.
Be prepared and keep a schedule of everything you need to do. Though you are keen to start running your franchise, it is worth spending time at this stage making sure you are prepared. Opening too soon would just lead to problems further down the line; a prepared franchisee is more likely to have fewer complications and upsets during the initial trading period.
In this section we look at the importance of finding the right location for your franchise, how to recruit the right people for your business, why appoint an accountant and how to promote the launch of your business.

Finding the right location for your franchise
Atlas Mapping's duty within the franchise market is to help franchisors create territories that are fair for both franchisees and the franchisor.
The advice in this article will help you to make sure you are asking the right questions about the territory on offer but to also set realistic expectations. This will not only help you during your journey to becoming a franchisee but also have an impact on how you can grow your business.
The opportunity
First and foremost, it is important to understand the size of the opportunity available within the territory and how this has been researched. To understand the opportunity, research should be carried out on the demographics of the territory to determine the size of the target market.
As an example, if you are looking into setting up a children's activity franchise then how many children actually live in the territory? Or if you will be establishing a store or restaurant how many potential customers live within a realistic catchment area?
The demographics being looked at should relate to the customers you expect to be servicing and how they are acquired. If your service is a household service, then the primary demographic should be the number of households and not the number people. This is because in more urban areas you might have a very high population but also a much higher average number of residents per household.
Having knowledge of the size of market you will be servicing is very important for building your business plans as well as gauging the franchise opportunity on offer. If you know the size of the market, then you can be more confident planning the potential growth of your business.
Serviceability
This is a very important and often overlooked element of a franchise territory. It is very easy to think that "more is better" when buying a territory, however the more geography or opportunity you have then the larger the demands on your business to reach those potential customers.
We regularly see the costly mistakes of oversized territories affecting both franchisees and franchisors. As a franchisee, covering a territory that is too large can impact the return on investment (ROI) from your business activities. By spreading out too far you don't concentrate and build up your business in one area, this is often referred to as "the shotgun approach". Being much more targeted in a smaller area can deliver not only greater returns but also in a more profitable manner.
It is even more costly for a franchisor and a brand to award territories that are too large. Doing so can mean lots of geography is tied up in territories that franchisees cannot realistically service. Because the geography is also bound in franchise agreements it becomes difficult and costly to renegotiate territory borders. As a result, many potential customers and markets go untouched and the growth of the overall business stalls and becomes stagnant.
It is more sensible to put in place a multi-territory development plan rather than purchase a singular very large territory. This gives you a more structured growth plan and the franchisor stands a much greater chance of maximising market reach. Ultimately these two things combined give the overall business scope for larger and quicker growth which is good for all parties.
Not all territories are equal
It is unrealistic to expect a franchisor to offer territories of equal opportunity as this is an impossible task. As an example, would a territory containing 50,000 households in South West London deliver the same opportunity as a territory with 50,000 households in rural Cornwall?
A franchisor who has invested in their network will have pre-planned the whole network with a professional third party mapping company. This allows all of the realistic territories to be identified and be built in an optimum manner to provide maximum market reach potential.
You must be careful if you compare your territory opportunity to other territories in the network as each territory has different market demographics and compositions. You may find that your territory contains less target market than one of your potential neighbours but it might be much more densely populated. This will make it much easier for you to reach customers and therefore improve your ROI from business activities.
In summary it is important to take a holistic view of your territory making sure all aspects are taken into account and what it will mean for your business venture. There is a wealth of information available to explore the detailed market composition of any franchise opportunity available to you. Carrying out due diligence research on your area will not only make sure you are comfortable with the opportunity you are purchasing but also give you a good foundation to build your business.
Click here to find out how Atlas Mapping can help you with finding the right location for your franchise and/or to ask a question

Your franchise training programme
A good franchisor will invest heavily in training their franchisees so that they provide them with all the skills they need to make their franchise a success; a bad franchisor is only after your money!
The ethical franchisor will make sure that their franchisees and their staff are fully prepared in all aspects of operating the business before letting them open.
The training is uniform across the network so that all franchisees operate the business in the same way. This consistency helps to ensure long term success for both the franchisee and the franchisor.
The franchisor is responsible for ensuring that they provide training that is competitive and current.
Different types of training you could receive
Training can take the format of "classroom training" which usually happens at Head Office in a dedicated training room, and "hands-on" training where you are trained in either an actual franchise unit or an operating unit that has been built in Head Office and which mirrors that of an actual franchise outlet; hands-on allows you to grasp how everything physically works.
Most franchisors will offer a combination of the two. The training will be undertaken by a skilled and qualified instructor who knows how the business operates inside and out and can take up to 8 weeks.
You will also have a training team with you during your first few weeks of trading to make sure that you remember everything the training taught you, and to offer their experience on running the franchise. This on-site training is invaluable.
If they company introduces change, new systems, products etc, the franchisor should make sure that the change does not disrupt the network and that all franchisees are comfortable with the change. To do this they will make sure that adequate training is given.

Your training should also have covered how to recruit and train staff. This is important if your franchise is a retail business where the nature of the work means that staff turnover can be high. You will need to be able to recruit and train staff effectively and efficiently.
How to determine if the training is sufficient
The Franchise Agreement should outline the franchisor's obligation to the franchisee i.e. what they are committed to provide. Does it look sufficient? Does it look value for money?
To find out more about what the franchisor provides, ask them:
What areas of the business do you cover?
How long does the training last?
Who takes the training? What is their experience? Do they have qualifications?
What type of training do I get? Classroom? Hands-on? Or both?
Do you provide a training manual for the franchisee to keep?
Do you train key staff members or just the franchisee?
Do you have a training team/person that is with the franchisee after the launch of the business?
Do you offer training if changes are implemented into the system?
Do you offer any advanced training programs?
Speak to existing franchisees and ask them:
What training did you receive?
Was it hands-on or classroom or both?
How long did it last?
Who took it?
Did the course most things about the business?
Anything they should include?
Did they train your staff or just you?
Did you receive any training manuals?
After you opened your business, what training did you receive in the first week?
Are you offered any additional training as the business progresses?
Have you had to be trained in anything new .e.g now systems, software, products etc?
Overall how do you rate the training provided? What would you change if anything?
A good franchisor will be dedicated to providing uniformed, continuous, detailed and measured training.

Recruiting the right people for your franchise
Lindsay Parkinson from Avensure discussed the recruitment process for franchisees when selecting the right people to work in your franchise business.
Well I have done it…It has been my life-long dream to take on the franchise, but where do I start? There are so many things to consider before I open the doors for the first time under my management. I need to know what the key issues are going to be moving forward.
It all looks fairly simple from a strategic level, but I need to integrate the people aspects with all other tasks I need to complete to ensure a successful launch. And, as we all know, people are unpredictable.
The key elements are quite simple…
Hire the right people
Issue contracts of employment
Issue an employee handbook
Manage performance
Hiring the right people seems easy right?
The detail makes it more complicated, but making it very simple and breaking it down to a number of key activities:
Defining the role
Managing the application and selection process
Making the appointment
Managing performance
Recruitment process
I want the best people in order to promote my brand, I will need to make sure they are professional, understand the products and are able to upsell the business to customers, to enhance their experience and further promote the services we will provide.
In order to ensure consistency in your recruitment and selection practices, the following steps provide a framework to follow in order to attract a talented and diverse pool of applicants. Let me break it down into steps so it's easier and you can see key points.
Identify vacancy and evaluate need
Recruitment provides new opportunities for businesses/departments to align staff skill sets to initiatives and goals, and for business, department and individual growth. Proper planning and evaluation of the role will lead to hiring the right person for the role and team.
Essential job activities
Essential job activities describe the duties and responsibilities of a position. A job function is considered essential when the performance of the function is the purpose for the position.
Typically, an essential function occupies a significant amount of time of the employee's time and requires specialized skills to perform. By accurately describing the essential functions of the job, job seekers will have a clear understanding of the role and your expectations for performing them.
When developing essential functions for the position the following should be noted:
Functions of the job which are critical for the position are arranged by importance and percentage of time spent
Complexity level and authority for the role should be described to help attract the appropriate level of qualified candidates
Essential tasks listed should be inter-related to the accomplishment of the essential function.
Job description
A job description is at the heart of a successful recruitment process. It forms the basis to develop interview questions, interview evaluations and reference check questions. A well-written position description:
Provides a first impression of the business to the candidate
Articulates responsibilities and qualifications to attract the best suited candidates
Provides an opportunity to clearly articulate the value proposition for the role
Serves as documentation to help prevent, or defend against, discrimination complaints by providing written evidence that employment decisions were based on rational business needs
Improves retention as turnover is highest with newly hired employees. Employees tend to be dissatisfied when they are performing duties they were not originally hired to perform.
Identifies tasks, work flow and accountability, enabling the department to plan how it will operate and grow
Assists in establishing performance objectives
Is used for career planning and training by providing clear distinctions between levels of responsibilities and competencies required
Attracting a talented diverse applicant pool
Once you have identified the position purpose, essential functions and qualifications, you will want to go back and review the description.
Is it written to attract an individual who is a top performer? Does it describe the inclusive culture of your organization? Marketing the job to a diverse audience is just as important as accurately describing the role.
Minimum requirements
The minimum requirements or "basic qualifications" are those qualifications or criteria which was established in advance and advertised to potential applicants:
They must be relevant and relate to the duties and responsibilities of the job (e.g., should not list driving requirement if not part of responsibilities or duties of the job).

"Soft skills" can be required qualifications (e.g., communication/collaboration) and will vary among applicants
Not be absolutely ascertained in resume
Be evaluated in interview

Can be position/department specific (e.g. valid driver's license)
Can be assessed by reviewing the resume
Must be objective, non-comparative and business related:
The minimum requirements should support the accomplishment of the essential function.
Listing too many skills as requirements significantly limits your applicant pool and selection. It is recommended no more than 3-5 "hard" job skills (e.g., Bachelor's degree, 5 years accounting experience, experience in accessing and retrieving data from financial systems using PC based tools and other "technical job skills") in addition to the "soft skills" be listed depending upon the level of the position.
Preferred qualifications
Preferred qualifications are skills and experience preferred in addition to basic qualifications and can be used to narrow down the pool of applicants.
These preferred skills, knowledge, abilities and competencies can describe a more proficient level at which the essential functions can be performed such as prior experience with corporate/institutional event planning (prior experience in a related area can be preferred) and knowledge of applicable policies and procedures (prior experience within the Business system can be preferred).
Advertising
Advertisements should be clear and indicate the:
requirements of the job
necessary and desirable criteria for job applicants (to limit the number of inappropriate applications received)
the organisation's activities
job location
reward package
job tenure (for example, contract length)
details of how to apply and the deadline.
Length advertised dependent on the type of role and
Other ways to attract applications include building links with local schools, colleges and universities, working with local jobcentres and holding open days. The list is not exhaustive, but tailor your advertising to the role.
Click here to find out how Avensure can help you with HR, Employment Law and Health & Safety and/or to ask Lindsay a question

When to appoint an accountant
In this article, Jo Nockels, Senior Training & Technical Communications Manager for TaxAssist Accountants looks at when to appoint an accountant and the benefits of doing so.
You may believe that a new franchise isn't established enough to need an accountant. However, unless you're an expert in accounting and tax you may find a steep learning curve awaits.
What are the benefits?
Appointing an accountant can provide your new venture with some essential advice and ongoing support that will steer you through that tough first year and beyond.
A good accountant will help you set up a bookkeeping system to keep track of your invoices and your receipts. This could range from an Excel spreadsheet to a cloud based bookkeeping system.
More importantly, you may need your accountant to help with registering for PAYE and VAT and the procedures involved should you need this. It is common for the initial franchise fee to consist of different components and we can advise on how to get as much tax relief as possible, all whilst staying within the rules.
Your accountant can provide the service of being an additional business adviser. Ahead of any funding applications, an accountant will be able to give advice on a business plan and the tax considerations when registering a new business.
Should you operate as a sole trader, Partnership or Limited Company? An accountant can discuss the benefits of each structure and the tax implications, and also go through what is right for your circumstances, needs and plans.
Managing your business as it grows
Whether you are a growing business or starting up, an accountant can advise you on the best way to arrange additional finance without putting your business at risk.
When your funding is in place, there needs to be a layer of control to ensure your business grows in the right way. Many of your concerns may be financial – adequate working capital, good stock control, invoicing and so on – an accountant's advice will be invaluable in such matters.
The tax bill should be covered by the business and an accountant will review and look to optimise your tax position and make sure you're operating as tax-efficiently as possible. More importantly an accountant can help you plan to put aside any possible tax so that a large tax bill doesn't arrive out of the blue, putting your business at risk.
This article was written by Jo Nockels FCCA, FMAAT, Senior Training & Technical Communications Manager for TaxAssist Accountants; to find out more about the TaxAssist franchise opportunity, click here

Promoting the launch of your franchise
It's all good and well being prepared for the launch of your business, but who knows about it?!
Get the full support of your Franchisor
One of the benefits of being part of a franchise network is having a recognisable brand name as it brings with it a certain degree of trustworthiness from the public before you've even opened for business.
Take advantage of this and work alongside your franchisor to make sure you maximise awareness to your business in your local community.
Get your local community involved
Though the franchisor will help with the launch - the level of marketing help and support they provide for promoting the launch of your business locally and nationally will be outlined in the agreement - you shouldn't solely rely on them as they won't know your local community as well as you.
It's best to get out there and meet with other local businesses and residents, get to know them and vice versa. Join, and be active in, local networking and steering groups and be enthusiastic about the business and the benefits it will bring to the local community.
Get the media involved
If you are a premises-based franchise, speak to local newspapers and invite them along to the official launch. A good write up in a local newspaper and website will help drive traffic to your business.
If a home-based or mobile franchise it may be worthwhile taking an advert out in the local press if they can offer advertorial alongside it. Many local newspapers will offer this and it's a great opportunity to tell your story and let the public know about the services you offer. Let people get to know you; people buy into people (and it doesn't hurt to have a great brand name alongside you!)
Get social
Social media is great for promoting local businesses. Work within the guidelines set by your franchisor on the use of social media to set up Facebook and Twitter accounts. Be clever to create a buzz around the launch of the business; any special launch promotions you can offer?
The franchisor will do their bit as it is in their interest to promote because if you do well then they do too. But remember this is your business, your livelihood, and so you need to be energetic about it and get out there and create a buzz…get people talking about it!

How to run a franchise business?
You've done all your research and picked the right franchise for you, now it's time to run your business. Your first day of trading will probably be both exciting and pretty scary at the same time! No matter how much preparation you've done and how much you know the business inside out, be prepared for things to not always go to plan. This is very normal and should not be off putting, but instead it highlights one of the major benefits of being in a franchise network; the support you have from your franchisor and fellow franchisees.
All good franchisors will have a dedicated team or support manager at hand to guide you safely through your initial period of training. They should be on the other end of a phone if you need it and/or with you for the first few days to help iron out any issues you may come across. And as franchisees were once in the same position as you, they too will be more than happy to help and give you the support and advice you need.
In this step we look at the common mistakes that franchisees make, why the franchise operations manual is important, the support you should receive, how to make sure you don't run out of cash, motivating your staff and marketing and promoting your business.

A franchisee's top tips for running a successful franchise
Lee Eaton, owner of Signs Express (Manchester) and the 2015 winner of the BFA (British Franchise Association) Franchisee of the Year award, shares the secret to running a successful franchise.
A recent survey, conducted on behalf of the BFA in conjunction with Natwest, revealed that the franchising industry in the UK is stronger than ever. It now contributes £15.1 billion to the UK economy every year – an increase of 46% over the past 10 years and an increase of 10% since 2013.
However, this is by no means an industry where you can sit on your laurels. With more people joining the franchising industry every year, you need to ensure that you choose the right business for you and you have the right mentality to succeed.
With over ten years' experience running a successful franchise, here are a few of the tricks I have learned that have helped me to develop a business worthy of recognition.
Tip 1 - Join an exciting industry
Choosing the right industry to join when researching possible franchises can be extremely difficult, even overwhelming – especially if you have spent your entire career in a specific environment.
Do not fear, all of the best franchisors will offer you the training that you need to properly understand the industry you have chosen to enter, but most importantly, the industry needs to excite you!
After your discovery day, ask to visit some existing franchisees to see what a day in their life looks like; what support they receive, their projections for the future and what the industry feels like. This should give you a feel for whether it is the business for you.
Your happiness as owner of the business will have a ripple effect on the rest of the team who work for you. So choosing an industry that not only interests you, but makes you happy and this will encourage your employees to share your passion.
Tip 2 - A happy team = happy clients
Richard Branson famously said: "Clients do not come first. Employees come first. If you take care of your employees, they will take care of the clients."
Giving employees the tools to improve their jobs and skills, as well as showing them that they are valued members of the team through encouragement and praise, will give them a reason to stay with you. Plus, happy employees will automatically spread this to your clients through excellent customer service.
Great employees will support you in your business decisions and will tell you when you are making a questionable decision. Keeping the entire team in the loop and trusting others with responsibilities will allow you to focus on the crucial things and your employees will take care of the rest.
As your business grows and your team expands, you need to be increasingly aware of employment law and best practices with regards to HR. Well-established franchisors will have plenty of experience to draw upon and some will even have an HR expert on board to help you in any way that they can.
Tip 3 - Fail to prepare, prepare to fail
This is important for all aspects of work and life really. If you take the time to get it right from the start, the end result will follow.
We have adopted a saying at Signs Express which is, "measure twice, cut once," a perfect motto to follow in every aspect of your business life, no matter the industry.
Preparing a business and preparing yourself are two completely different things; you need to be ready to work hard, put in the long hours and hit a few speed bumps along the way, especially at the start. With the right preparation and the support from HQ, the strain of starting up a business can be reduced.
Tip 4 - Go the extra mile
It might seem a bit cliché but every client is of equal importance, regardless of how big or small the job is.
Every client deserves to have the knowledge that they've come to the right place. This experience should be portrayed by the team from start to finish and keeping the client up-to-date throughout the whole buying process is a must. This level of feedback and information to the client goes a long way to help gain repeat business and confidence in the brand.
Indeed, some of our largest orders have come around as a result of one small job!
Tip 5 - You are not alone
The benefit of being a part of a franchise is that you have a whole pool of knowledge and experience from other franchisees and the franchisor in order to handle national, larger and more complex projects. We found this especially useful in the early years when we lacked experience.
Being a part of a well-established franchise will also allow you to seem bigger than just one branch, which helps to quote for work and to complete multiple national works for big blue-chip companies.
Tip 6 - Work on facts, not assumptions
Don't assume business is going to come to you because you have taken on a franchise.
Being part of a franchise can help, but ultimately it is your business and you will always be responsible for its development and growth.
Ask yourself if you are willing to work long hours and make tough decisions to establish your business and to ensure that it thrives.
To find out more about the Signs Express franchise opportunity click here

The franchise operations manual
The operations manual is a franchisee's best friend! It outlines everything a franchisee needs to know about running their franchise business and executes the obligations outlined in the franchise agreement. It provides franchise guidelines for running a successful replicate of the franchisors business.
The operations manual provides the franchisee with support and guidance and helps the franchisee to meet the quality of standards expected of them by the franchisor. It also ensures consistency across the network which in turn helps the franchisor to protect their brand. Every franchisee in the network is therefore singing off the same hymn sheet.
What to expect in your manual
In order for the franchisee to follow the manual accurately it needs to be detailed and informative. Each manual will depend on the nature of the business, e.g. franchises that are in the food industry will need to cover health and safety as well as food hygiene in their manual.
Overall this franchise guide should generally cover the following:
About the company – its' history, who runs the company, who the legal advisors are, the aims and objectives of the company.
Support – what support the franchisee will receive, who the support team is and how to go about getting the right support i.e. channels of communication.
Launch timetable – what needs to be done and by when, what the obligations of the company are to assist the franchisee in the opening of their new franchise.
Training – what training the franchisee will receive, who takes the training, what training qualifications the company has, what additional training the franchisee should expect to receive after the franchise has been launched, any national sales meetings the company runs.
Recruiting staff – what positions the franchisee needs to fill, what should be in the job description and what skills the applicants should posses.
Office policies – how to set up the office, customer service standards, process for dealing with complaints, employee dress code, managing visitors, computer usage and access policy.
Office maintenance – housekeeping duties, daily procedure for opening and closing the business, the responsibilities of staff, office cleaning, office administration, health and safety and inventory maintenance.
Office equipment – what the franchisee is given, how to maintain it and list of approved suppliers for further purchases.
Administration – record keeping, accounts and finance.
Reporting – the procedures the franchisee should use for reporting back to the franchisor, what happens if the report is not sent over and other records and reports need to be kept for audits and inspections.
Vehicle administration – leasing of cars and the policy for dealing with auto crime.
Marketing – the requirements, who the target audience is, and how best to target this audience using the most effective media channels.
Pricing – how you set prices and fee structures.
Sales – managing leads and referrals, telephone selling procedure and sales presentations.
Insurance – what insurances are required, and what is covered within these policies, the suppliers to use and risk management and security.
Corporate structure – setting up the franchise business, what the different types of structure and legal requirements.
Financing – who the existing financing agreements are with, what alternative financing is available.
Company protection - information on using copyrights, proprietary and trademarks, and how to avoid misuse.
Field operations – looks at health and safety outside of the office and risk management.
Resale, transfer, renewal and closing of the business – conditions for renewal, procedures for business transfer, termination of the business.
Expansion and relocation – what the procedures are if you wish to expand a new or an existing territory and also if you wish to relocate the business.

Franchise support
Having established that the franchise is reputable, and it is a business you see yourself being part of, you then need to examine the strengths and weaknesses of their franchise operation.
You need to be confident that they will provide you with the required support you need at the launch of your franchise business and on an ongoing basis. This is central to the success of your franchise.
If you receive no or little support, your business will be on a downward spiral from the start. You will have no one to turn to when problems arise and will continue to make the same errors time after time.
What support a good franchisor will give you?
Help whenever you need it: A good franchise company will be available 24/7 to help you with any problems you have.
Support from Day 1: They will be there throughout your launch and will continue to provide you with the dedicated support you need on an ongoing basis. They should provide you with a detailed operations manual that outlines all areas of running your business.
Visits to your premises: They will have support teams in place to deal with your queries and will regularly visit you at your workplace to make sure that you are coping and to make sure that the business is being run efficiently.
Opportunities to network: Good franchisors will hold an annual conference where franchisees can get together to discuss any issues or ideas they have, and to hear from the franchisor on their plans to take the business forward.
Assistance with accreditations: The franchisor should also assist with making sure that you have the correct insurance for your business as well as any certificates and accreditations you may require e.g. health and safety.
Access to current franchisees: Ask other franchisees about the what support they receive and what changes they would make. This is the best way to get an insight into the business.
You need to be happy with the results of all your research before you should consider entering into an agreement with the franchisor.
Questions to ask the franchisor
Ask the franchisor and franchisees about implementing change and what support you would receive e.g. new computer systems, rebranding, new product development etc.
How do they support your marketing activities? Who does what and what is provided?
Do they offer cover if you go on vacation? What happens if you are ill, what support do they provide?
What support would you receive to help you with staff recruitment and training? Do they train your staff for you or train you to train your staff? Or do they not offer any training support?

Ongoing support for business growth
Rainbow International discusses how ongoing support from a franchisor can help you to build a successful business.
Once you've finished your initial training and opened your franchise for business, you should be well-prepared for the initial set up of your business and getting to grips with the systems and processes. However, what happens when you come across something new or a difficult situation? A good franchisor should be available for you to ask questions and solve problems 24/7 or at least during your working hours.
You should be confident that your chosen franchisor will offer an effective ongoing support programme to help you build a successful business. In the early days, you are likely to find areas you're not too sure about or can't quite remember from the training so having a franchisor who is contactable at all times will help you to make sure that you continue on the right path.
Effective business plan
Before moving on to operate your business, you will have drawn up a business plan with realistic targets and what you can hope to achieve in the next 1-5 years. Reviewing this plan and checking your progress will help you to measure your success and keep you on track with hitting and exceeding targets.
The franchisor should regularly invite you to review your plan with them to help you stay on track and keep your business profitable and successful. The business plan should take on board your strengths, weaknesses and skillsets and the franchisor should work with you to improve areas of weakness and help you to develop your skills.
As part of the ongoing support programme at Rainbow International, our franchisees develop a 100-day plan to ensure that their businesses launch smoothly and successfully. The plan fits around franchisees' existing skills and experience to ensure that they know exactly what they need to achieve in the first few months of their business and beyond. Franchisees work alongside Head Office to implement and regularly review the plan to ensure that goals are met and exceeded.
Field Support
Field support visits during which the franchisor or a member of the support team visits you on-site are an integral part of any franchise support programme. This provides an opportunity for the franchisor to observe how the franchise is being run whilst allowing them to coach you in the field on ways to improve your business operations for success.
These visits are likely to be regular during your first year of business and the intervals between them will become more spaced out as you develop and grow. Field support is a great way for you to gain more practical knowledge of the business. As much as you learn in the training, you still find that you need support in certain elements of the business.
At Rainbow International, franchisees are supported in the field by Regional Support Managers who are on-hand to assist with daily challenges faced by franchisees. We work closely together with franchisees to ensure that their businesses remain successful and to keep our systems and processes consistent throughout our network.
Technological or business developments
As part of the support from your franchisor, they should keep you updated with any changes in the technology or software you use and the overall business. If the franchisor decides to offer a new product or service, they should provide you with the training and equipment you need to offer it within your business.
Part of being a business owner is to ensure that your business stays profitable and stays ahead of market conditions and this means updating your systems, processes, products and services. Part of being in a franchise network is that most of this is done for you!
Most franchisors hold annual conferences, regional meetings and franchisee forums to ensure that you know about any updates in the business and so that you remain up to speed with the way things are done. This is beneficial for both you and the franchisor – you're able to compete with other businesses in your local area and your fellow franchisees are performing at the same level, thus the brand is protected for all franchisees. The franchisor ensures that their business continues to be updated and the whole network is operating on the same level.
Staff training and recruitment
In addition to training franchisees in running the business and the products and services you sell, your franchisor should also offer training to your employees. They will be your day to day support within the business so it is essential that they are educated on the values of the business, especially if they are customer facing! Many franchisors offer to train your staff as they are also brand representatives and it is important that they know how the business works.
Tech support – product support
As part of your ongoing support, franchisors should be available for tech and product support. If you have a question about how to carry out one of your services, they should be on-hand for advice and guidance as you complete the work.
You may have a customer who has a problem or query about a product or service and, one of the biggest advantages of being part of a franchise network is that you can call the support team for help whenever you need it and have your questions answered in real time. This also ensure that your customers are not kept waiting whilst you call on support from head office.
For example, at Rainbow International, we support our franchisees with the equipment they use. We can advise on which piece of equipment is the best to use in any given situation to ensure that damage is kept to a minimum.
Ongoing support is essential to the success of your franchise and will aid you in developing and growing your business.

How to make sure you don't run out of cash!
In this article, Chris Robert, Franchise Finance, looks at how to make sure you don't run out of cash when running your franchise.
Wanting your own business is the dream for many people but the reality of the situation can mean you end up confused and alone, responsible for everything from dealing with difficult staff personnel matters to issuing and chasing invoices.
You really do need to be a 'Jack of all trades' and that isn't easy if you don't have the appropriate experience, training and /or support. That's why more and more people are turning to Franchising, because if you choose a good Franchise, you will get plenty of training, support and of course you will actually achieve your goal of being 'The Boss' of your very own business.
Make use of all the tools given to you
The reality is that you will be given all the tools you need to run a successful business and providing you follow the model and put all your energy into the process you are likely to be successful. That is as long as you don't run out of cash!
Only you can control this so don't leave it to chance. Be aware of what is happening in your business. How much money you have and how much money you need. It is your job to find a way to 'balance the books'.
So if you are new or relatively new in business, here are some tips and hints to help you,
Let's start with some fundamental points: You are about to set off on a business journey. You need to be clear in your mind what your destination is and then plan your route accordingly. So what are your business objectives and how are you going to achieve them i.e. you need to set out your business strategy.
Create a financial plan
The next step is to create a financial plan around this strategy. Your financial plan should have three main parts to it:
The projected profit and loss account, as the name suggests, tells you whether you are likely to make a profit or a loss and therefore whether it's worthwhile doing what you want to do the way you are planning to do it!
The Cash Flow Forecast tells you how much cash you will need, each month, in order to stay on course and whether therefore you can actually afford to do what you are planning to do.
The projected Balance Sheet tells you in advance what your business will look like in the future in terms of its assets and liabilities, i.e. what your business owes and what your business owns.
Check on track
Having now properly planned and started your business journey you then need to make sure you are staying 'on track'. You cannot really manage your business performance properly unless you regularly measure how well you are doing.
This is the next fundamental point. You need to monitor your business performance as you go and take the necessary corrective actions to ensure profitability and even more importantly that you don't run out of cash.
Using your bookkeeping system to create monthly (or at least quarterly) management accounts will help you to do this. You can then look at trends to spot problems before they become too serious (e.g. negotiate longer credit terms or increase an overdraft facility).
Trend analysis will also help you to change your plans or route along the way because you will soon learn that your business will be influenced by many outside factors which you will not be able to control. Your plan, therefore, should be flexible and not 'cast in stone'.
So from a positive perspective be prepared to take advantage of any unexpected opportunities that crop up, e.g. a competitor closing down or a sudden upturn in the economy. However make sure you have worked through the 'cash' consequences of your actions as there can be a big difference between 'potential profit' and 'actual cash'.
Final thoughts
So, in conclusion, what are we saying? You want to be 'The Boss' and to run your own business and you want to be successful. Well you will be, if you start with the right 'mind-set' and remember the following:
Invest in some appropriate training (such as our 'Understanding Business Finance and Accounts Course') to ensure you have the skills you need.
Decide on your business objectives and plan your strategy.
Build your business and financial plan around this.
Don't be a 'Busy Fool'! – Make sure the business you do is profitable.
Measure and monitor your progress against your plan.
Always remember: 'Turnover Is Vanity, Profit Is Sanity and Cash Is Reality'.
So now, when or if you have your own business and you are 'The Boss' you now know what to do!
This article was written by Chris Roberts, a Director of Franchise Finance; to find out more about how Franchise Finance can help you to finance your franchise or to ask Chris a question, click here

Common mistakes franchisees make in initial period of trading
In this artilcle, Kasia Baldwin from Driver Hire looks at the most common mistakes that franchisees make during the initial period of trading and outlines how to avoid them.
So you've taken the plunge and decided to run your own business. You've written your business plan and thought it all through, crossing the t's and dotting the i's. Now it's time to open your doors, sell your products or services and make some money.
Sounds simple really, but once you officially open for business it's easy to trip up in the early days and make a few of the following common mistakes. If you have chosen the franchise route the training your franchisor provides should help to better prepare you for these pitfalls. Nevertheless it's essentially up to you to avoid veering off track and listen to the experience of those around you. A successful franchisor has learnt over time what works and what doesn't.
Concentrate on the right things...
In all the excitement of getting set up in your home office or moving into new premises such as a serviced office or a retail unit, it's easy to get distracted by the colour of the flooring, how the office looks and what technology to get in.
This is all important but if you're not making sales you're not going to be able to pay for it all.
In the early days of trading you have to keep asking yourself, "Is this a big detail and does it really matter right now?" Remember to stick to the business basics on a daily basis. For a Driver Hire franchisee running a recruitment business that's: find candidates, find clients with vacancies and put them together.
Focus on your strengths, don't panic about your weaknesses...
There's a lot to learn when running a business for the first time especially if it's within an industry that you're not accustomed to.
A large proportion of Driver Hire franchisees have never worked in either the recruitment or logistics industry prior to starting but they've identified their strengths that carry across to suit the type of business they'll be running.
Concentrate on your strengths; you'll learn to deal with the tasks you're not so hot on, (either you'll simply have to or you'll be able to employ someone whose own strengths and weaknesses complement yours).
When you're 'forced' to learn something because your business is dependent on it you'll be surprised what you can take on board and how you can soon become the expert.
Time management...
We all mismanage our time every so often. To help overcome this some people will only check their emails once a day. Or when a specific period of time is required to concentrate on a task in hand they'll 'close the door' as it were and switch off their phones. You need to decide what works for you and be bold enough to implement it.
When running your own venture it's also imperative that you don't spend too much time in the business and that you allocate time to work on the business. Give yourself time to step back and look at what you're doing and where you're going. This is sometimes called the 'helicopter' approach and is important when looking to identify new opportunities, assessing current operations and setting longer term goals.
Attempting to do everything...
As a new business owner / franchisee you're probably buzzing with new ideas and ways to implement things. Your franchisor might offer a plethora of products or services for you to sell. You can't do everything from the outset and therefore you need to concentrate on your core business objectives first.
At Driver Hire the core business is providing temporary staff working in the transport and logistics sector. Other revenue streams include permanent recruitment, classroom training for the Driver Certificate of Professional Competence, online training modules relevant to the industry and a driving licence checking service linked with the DVLA.
To try to offer all these from day one would be a mistake unless you were buying a resale opportunity that came with a team of staff already well briefed and skilled to sell and service these add on products. In particular with a brand new business or start-up opportunity you need to grow your foundations first. Remember use your strengths.
Recruiting or investing in your own team of staff...
It's understandable that if you're starting a business from scratch you may not initially be able to employ a team to help you. It might be that you intend to run a business on your own, at a level you feel comfortable with, and therefore knowingly place a cap on your growth potential.
If you have the entrepreneurial spirit you'll want to cultivate and grow your business and this will mean employing staff and investing in them.
The preferred number of staff (in the beginning) to work in a Driver Hire franchise is three, including the franchisee. This means when you do let yourself or one of your team members take a holiday – we all need a break! – there will still be two left in the office to keep the business running or at least ticking over until you're at full capacity again. Some business owners in their initial period of training will claim that they can't afford to employ staff. This means they will continue to run their business but will risk not developing it. When it comes to taking staff on board - you sometimes can't afford not to.
Driver Hire's Hereford and Worcester Franchisees Vance and Sue Parsons started out on their own when they initially bought the business. Sensibly in their business planning stage they made the decision that once they reached a certain level of trading they would employ an apprentice to help take them to the next level. This enabled Vance to view his business strategically and plan new initiatives to meet his objectives. In 2015 they entered the Enterprising Worcestershire business awards and collected the trophy for 'Business Growth'.
Credit control...
In and amongst researching who to target, making the essential sales calls and visits, implementing your marketing and communications plan, managing staff and what seems like a list as long as your arm...don't forget to collect the money you're owed.
'Cash is King' and although it seems an obvious task it can quite often be forgotten or pushed back to another day that never seems to arrive.
To help manage this you need to get your daily, weekly and monthly routine in order. Get some processes in place. If you're not on your own, assign responsibility and ownership of those tasks that simply can't be missed.
Finally...
Try and get your plans and housekeeping in order before you open the doors to your business and decide your plan of action from day one so that when you actually start, you are actually doing, not planning to do. Learn as much as possible from those that have been in a similar position to you.
A franchised business enables you to speak to fellow franchisees that are in the same business as you but not in competition with you. They will truly understand the common mistakes relevant to your industry and the franchisor's support network can prove invaluable in those early days.
This article was written by Kasia Baldwin, Franchise Marketing Manager of Driver Hire. To find out more about the Driver Hire franchise opportunity click here.

Top tips for promoting your franchise business
In this article, Coconut Creatives, award-winning marketing company, has provided a useful list of top tips for franchisees to help promote their business.
One of the main advantages of buying a franchise business is the backup, support and brand name you receive for your investment. Although your franchise brand may be well known, unless you're running a McDonald's franchise, you will still need to market your franchise in your local area to let people know who you are and what you do. Marketing will help you push your business and make sure those all-important customers keep coming through the doors.
Marketing encompasses a range of activities that must be undertaken to promote your business. The type and number of activities you undertake will vary depending on your market, business and product or service. Here are just a few of our top tips for promoting your franchise business.
Understand your customers
The first step in any marketing strategy is to get to know who your best customer are, what they like and their habits, and target similar people. 15% of your best customers account for 55-70% of your total sales.
That's a huge proportion of your sales and you need to make sure that not only are these customers kept happy but that the 15% continues to grow. Once you have defined your target audience, you can ensure that you're not spending time and money on marketing activities that do not communicate the right message to the right people.
What does your franchisor have to offer?
Your franchisor has spent years refining their business model and sharing it with others to help them build and run successful businesses.
Everything they know about the business is written down in the operations manual which should also have a marketing section. It is important that you keep referring back to this as many of the methods outlined can be translated to your own local area.
The franchisor is also there to help you if you're struggling with the marketing for your business. Once you've drawn up a marketing plan, send it to them to see if they have anything they can add or give you any advice. Make the most of the marketing team at Head Office and the materials they produce to support you.
Social media
The power of social media in business cannot be underestimated. Social media is transforming the way businesses sell their products and services.
A recent study by the Internet Advertising Bureau revealed that nearly 80% of consumers would buy more often in the future because of a brand's presence on social media.
Social media is a great channel to engage your customers and provides a free method for letting people know who you are and what you do.
Reviews from existing customers
Reviews from your existing customers are a great way to promote your franchise and let people know how good you are at what you do. People are more likely to trust reviews and personal recommendations from other people.
By asking your customers to leave a review either online or in written form so that you can use it on your marketing collateral, means that when people look you up to decide whether or not to use your product or service, you've got glowing reviews that will help them decide if it's right for them.
Find out more about Coconut Creatives and how they can help you market your franchise business


Utilising PR for growth
In this article, Rev PR, looks at the importance of PR in franchising, tips for planning a campaign and seasonal PR opportunities to keep in mind.
When you get it right, Public Relations can make a huge impact in your business. Do you utilise it effectively or, like many business owners, are you unsure how to harness the power of PR?
Public relations does exactly what it says on the tin. It's about communicating with your public audiences to help raise the profile of your business and increase consumer purchases or franchise sales – or both!
Create a captivating campaign
The best campaigns captivate your desired audience and cause a pre-planned reaction. Sounds simple right? But there are some golden rules to follow. It's something that we specialise in at Rev PR so here are a few tips when planning your own PR power campaign:
1. Identify your target audience: Be specific here. It's normal to have multiple PR campaigns running that are targeting different demographics
2. What message do you want to communicate? For example, are you looking to educate, inspire, raise a fear-factor or simply have a bit of fun to raise awareness with your audience?
3. How do you want your audience to react? Be very clear and keep it simple. Asking people to do more than one thing is tricky. Be sure your call to action fits in with your sales process or has a specifically planned outcome if it's a one-off.
Once you've done that, you need to work out how you're going to capture the attention and imagination of your audience. People's attention spans aren't what they used to be, our senses are constantly bombarded by TV, radio, print and social media so you need to get creative to stand out!
4. Brainstorm some fun ways to engage through suitable media platforms: They can be as whacky as you like because you can always make them practical later! Consider things like:
Competitions
Sponsorship
Celebrity endorsements
Affiliations with charities
Surveys and their results
To complete your planning think about:
5. Who can you get involved to help spread the campaign far and wide?
6. What can you put in place to make your audience response measurable?
Following these steps will help you to create a dynamic and effective campaign that can be monitored as part of your overall marketing strategy.
Making the most of seasonal PR opportunities
One of the great ways to get PR published is by hooking on to something already being talked about in the media.
So, does your business have anything to say as the year progresses through the seasons? Here are some things to think about as you plan your PR schedule each quarter:
Do you have products or services that are more popular at certain times of the year?
Are there hints and tips you can give for customers to prepare for certain weather conditions?
Do you have such busy times of the year that customers need to pre-order items?
The big holidays
Can you feed into the hype surrounding Christmas, Valentine's Day or Summer holidays? Don't forget that customers prepare well in advance and this means that the media prepare even further in advance! You can normally find out their deadlines for holiday features from their editorial team – just give them a call!
Celebration days
At Rev PR we keep a calendar of special events and days so that, for example, if we have a client in the QSR sector and "Burger Day" is coming up then we'll plan a story to pitch out to the media in plenty of time.
Now all you have to do is decide how you are going to pitch your article, news item or advice piece!
Click here to find out how Rev PR can help you promote your franchise and/or to ask a question

How to keep your staff motivated
It is said the success of a franchise is a result of having good franchisees. It can equally be said that a franchisee's success can be attributed to their staff.
A franchisee needs to make their staff feel wanted and respected. If they feel like part of the family then they are more likely to work hard and stay with the business.
Why is motivation important?
A company that offers no incentives and has a lack of moral in the workplace can expect a high turnover of staff.
Finding the right staff is not the hardest part of a successful work place, retaining staff is. It can be difficult to hold on to good people if not treated right. You need to use incentives to keep them interested. Monetary incentives are useful in the short term, but it is instead incentives that make employees recognise that the company is investing in their future that works e.g. training them in new skills, sending them on management training programs etc.
The culture of the business can help to retain staff. If franchisees can build a culture that shows that they are hands-on in the business and that they care for and are willing to invest in the future of their employees and the business, then they are more likely to retain happy staff.
How can a good franchisor help?
Franchisees will work with their franchisor to make a plan for who they should be recruiting, what training to offer and how to motivate. They will put together a comprehensive training plan.
If the franchisor ensures that there is consistency throughout their network when it comes to recruiting and retaining staff, then they will become known as "a company to work for". If they can get this status, then it will be a lot easier for them to hire the best people.
What should be considered when a franchisee is recruiting staff?
Franchisees need to make sure that the people they bring in to the franchise, fits in with the culture of the business. If someone doesn't fit in then it can disrupt the workplace.
It is vital that the franchisee knows that they are looking for including the skills and personality sought after. A good interviewer will know how to abstract the information they need from the interviewees.
Find out more about the interviewee. What are they looking for from the job, what are their aims and objectives, where do they see themselves in 5 years time? Their goals and aspirations need to fit with what you are offering. Also ask behavioural questions to help determine what a person would do in certain situation
What can franchisees do to motivate their staff?
Franchisees sharing information such as weekly sales, new developments in the franchise network etc can help staff members feel like an integral part of the company.
Simple incentives like bonuses for meeting targets, employee of the month, team building events etc can make a difference to a company.