---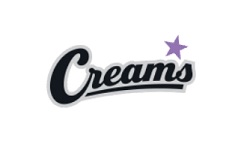 Creams Cafe (franchise for sale in Luton and Walthamstow)
Location(s): Luton and Walthamstow
Selling price:£750,000

Two Creams Café franchises for sale in Luton and Walthamstow

Due to the current owner wising to concentrate on new ventures closer to home, he is reluctantly selling two Creams Café franchises – Luton and Walthamstow.

The selling price for Luton and Walthamstow together is £750,000. We also welcome offers for both stores individually.

Key Facts

Luton:
Great location in centre of Luton Town Centre, directly opposite University of Bedfordshire. The café has been operating for 3 years so has a very good client base and hold on the market.

Creams Café Luton is a 150 seating dessert parlour. We have 3 delivery partners: Just Eat, Deliveroo, UberEats.

There is an opportunity to work in partnership with the University and other nearby business to increase traffic and sales. Very large unit, ground floor (2,700sqft) 1st floor (2,500 sqft).

1st floor empty unit is also available with lease. 1st floor has D2 license granted for venue hire. Potential to acquire a new business on the 1st floor with D2 license, addition to current ground floor Creams Cafe.

Walthamstow:
Great location, opposite large cinema and popular restaurants such as Nando's and Pizza Express.

The café has a 90 seating capacity. Client base is growing and changing always as situated in London with high volume of commuters and new customers.

Offers delivery service via Just Eat, Deliveroo, UberEats. UberEats and Deliver is growing very fast and delivery sales are increasing week on week.

Opportunity to work in partnership with the cinema and other neighbouring restaurants.

Turnover:
Luton: £550,000
Walthamstow: £670,000
Total: £1,220,000

To find out more about this opportunity, please fill in the form below. We can answer any questions you may have about the business before expressing an interest in the business.