---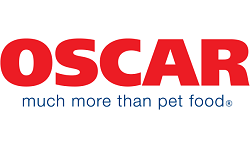 OSCAR Pet Foods (franchise for sale in North Nottinghamshire)
Location(s): North Nottinghamshire
Selling price: £16,000

OSCAR Pet Foods franchise for sale in North Nottinghamshire

Are you looking for a business in the pet food market? If you love pets and working with people, this is an interesting business which is operating within a growing market and could be just for you!

OSCAR offers support throughout and provides not only flexibility but also the freedom of choice to work from home to develop a successful career.

The current owner has enjoyed running the business for the last 5 years and now feel it's the right time to pass it over to someone new. Located in the area of North Nottinghamshire, which has fantastic potential for further development, it is an opportunity worth investigating.

Established in the 1990s and with over 100 franchisees throughout the UK, OSCAR is very experienced in training and supporting its franchisees.

Brief Potential

The number of pet owners is on the increase and the current customer base is a loyal set of customers.

With more time and a fresh look to the business the customer base and turnover could increase very quickly for the new owner and give them many years of enjoyment and return, running their own business.

Asking Price: £16,000

Included in resale:

Exclusive territory & established customer base.

Provided by OSCAR:

Innovative and user friendly training delivered by experienced mentors.
Unique to OSCAR – A formal nutritional qualification.
Full colour livery.
Corporate clothing and equipment.
Vast array of branded marketing materials.
Access to online marketing tools.
Access to online PR system.
Franchise manual for easy reference at your fingertips.
Internet discussion forum enabling you to network online.
Bespoke customer relationship system.
Fully functional bespoke accounts system.
Internet discussion forum.
E-commerce to send customer enquiries direct to your business.

OSCAR continues to reinforce franchisee development with exciting incentives and avenues of opportunity.

CONTINUE TO BOOST YOUR BUSINESS AWARENESS IN 2020

As we leap into 2020, we are continuing our successful community marketing campaign. It is all about being noticed: promoting awareness in your local area through various online activities and creating a vital kick-start for your new business launch.

Placing your business at the forefront of your local community by bringing OSCAR 'to life' online allows you to highlight your reliable and personal service, directly to potential new customers.

OSCAR is offering you:

Personalised website to showcase your local business
Business photo-shoot to build a portfolio of marketing images
Professionally written personal biography
Facebook Location Pages to provide interactive content for customers
Online Listings to promote your community business profile
Google My Business to make it easier for pet owners to find you and discover your business

As market leaders in pet food home delivery OSCAR has full membership of the British Franchise Association and the Pet Food Manufacturers' Association.

If you would like to find out more about this exciting resale opportunity please complete your details below and OSCAR will be in touch!