---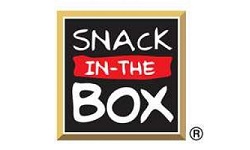 Snack in the Box (franchise for sale in Leeds)
Location(s): Leeds
Selling price: £13,415

Snack in the Box franchise for sale in Leeds

An exciting opportunity has arisen to own a Snack in the Box franchise in Leeds.

The business currently has 144 established customers, with the following equipment sited within:

75 vending boxes
60 slimline machines
8 large snack and drinks machines
1 large drinks only machine

The business is run over a 4 to 5 day working week and currently provide a net profit of £25,000 per year.

SITB will provide an additional 3 days of sales support, to find new and replacement customers.

The purchase price of the business is £13,415.

To find out more about this business for sale in Leeds, please fill in the short form below. Please feel free to include any questions you may have.