---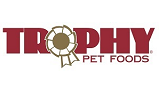 Trophy Pet Foods(franchise for sale in Warminster, East Somerset and Bath)
Location(s): Warminster, East Somerset and Bath
Selling price: £39,000

Trophy Pet Foods franchise for Sale in the Warminster, East Somerset and Bath Area

A unique opportunity has become available within the Trophy Pet Foods network of franchises to purchase an existing multi ward winning franchise. The exclusive area covers West Wiltshire and East Somerset including the city of Bath.

Presently owned and operated by husband and wife team John and Karen who have built up a successful business from scratch to now include around 300 customers who are ordering food on a repeat basis. The owners are one of the top performing franchises within the Trophy network gaining multiple awards during the 11 years of operation. The owners have also developed a system that easily achieves repeat ordering that ultimately works well for stock control and helps to achieve a high level of customer satisfaction.

Through careful planning and development of in house systems the current delivery time over the whole area can be easily achieved within two days, sometimes stretching into the third day on particularly busy weeks –e.g. Christmas holidays.

These deliveries are all made in the morning and usually completed by early afternoon using a postcode driven route planner. The owners have deliberately not built the business any further as they head into semi-retirement.

This provides an opportunity to keep the current business part time or to significantly increase turnover with additional hours. The franchise is currently enjoying a regular supply of leads for new customers from a local dog behaviourist as well as from other sources.

Full on-going support is provided by the franchisor and the brand has been well established over the last 25+ years. The current owners will provide a full professional handover period with ongoing support where practicable. The business generates on average a nett profit of £20,000 per annum.

The re-sale includes the following:

Full records of all existing customers with full buying history
Veterinary weighing scales
Show equipment
Small trade weighing scales
Starting stationery kit
Pet food samples
Four days training at HQ
Full vehicle with Livery

The price is £39,000 + VAT, inc. Van

If you would like to find out more about this exciting resale opportunity, or to ask us a question regarding the specifics of the sale, please complete your details below and Trophy Pet Foods will be in touch!