---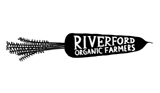 Riverford Organic Farmers (franchise for sale in Somerset)
Location(s): Somerset
Selling price:£65,000

Riverford Organic Farmers franchise for sale in West Somerset

An exciting opportunity has arisen to own a Riverford Organic Farmers franchise in West Somerset.

The West Somerset territory is a profitable, flourishing business offering a good level of income while providing plenty of scope for further growth.

The territory includes the key conurbations of Taunton, Wellington, Cullompton, Tiverton and Minehead, and of course has the beautiful Exmoor National Park at its heart. The average order values are above the Riverford network averages.

The demographic of the area is an excellent mix of rural and urban households, with a healthy proportion of households aligned with the typical Riverford customer profile. The current owners have grown the retail sales by 46% since taking over in October 2013, to 520 deliveries per week.

The Somerset distribution hub is conveniently situated on the outskirts of Wellington on a modern business park which is very close to the M5. The full-time, 5-day-a-week driver is established, hardworking, loyal and self-sufficient. Current owner Tom drives 3 days a week and coordinates/executes a balanced marketing strategy which will continue until the business transfers to the new owner. There is plenty of scope to build on this and expand activities further.

Development potential

There are substantial new housing developments planned over the coming years; this will provide further opportunity to grow the delivery rounds on top of the established and loyal customer base.

There's great potential to develop this business through numerous local shows and events across the region. Live events provide the perfect opportunity to build awareness of the Riverford brand and, vitally, generate new customers to develop the delivery rounds further.

New customer acquisition channels have been introduced and are already being successfully developed by the current owners Tom and Hilary, including Master Veg cooking classes and the Veg Fund (fundraising partnerships with schools and charities). Due to the relative closeness of the Devon farm, the current owners have also arranged several customer visits to the farm, in collaboration with neighbouring franchisees.

This type of activity, coupled with their outstanding customer service, consistently provides one of the highest new customer retention performances in the network.

With an asking price of £65,000 and a turnover of £726,262, this represents an exceptional opportunity to acquire an ethical and rewarding franchise business in a fast growing business sector.

To request further information on this business for sale, or to ask any specific questions, please fill in the form below.