---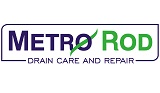 Metro Rod (franchise for sale in Exeter)
Location(s): Exeter
Selling price:Indicative £300K plus equipment c£100k

Metro Rod franchise for sale in Exeter

An opportunity has arisen to become part of the UK's leading drain maintenance specialist franchise, Metro Rod. Metro Rod Exeter is now for sale due to the current franchisee wishing to retire.

This locally based business has a strong local reputation and is backed by the support of a national infrastructure including a 24/7 Call Centre.

As well as the Metro Rod business, the franchisee is looking to include his Metro Plumb business in the sale. The business compromises of 5 drainage engineers and 3 office staff.

Size of customer database: Sales are c55% National Accounts . 40% commercial and 5% domestic. The current customer base comprises c140 National Accounts and 100 local commercial customers.

There is good scope to grow local commercial and domestic customer sales. A strong and sustained marketing effort, with the new franchisee supported by Metro Rod centrally, would have high potential.

Turnover: £600K pa Metro Rod and £40K pa Metro Plumb
Selling Price: Indicative £300K plus equipment c£100k. This price includes the separate Metro Plumb franchise.

To find out more about this Metro Rod franchise for sale in Exeter, please fill in the form below. We can answer any questions you may have about the business before expressing an interest in it.