---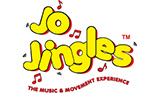 Jo Jingles (franchise for sale in Enfield and Cheshunt)
Location(s): Enfield and Cheshunt
Selling price:&pound12,500

Children's music franchise for sale in Enfield and Cheshunt

An exciting opportunity has arisen to own a Jo Jingles franchise in Enfield and Cheshunt.

Jo Jingles has been providing music, singing and movement classes for babies and children aged 3 months to 5 years for over 22 years. There are over 700 classes across the UK and Ireland and now you can be part of our growing family.

Jo Jingles Enfield and Cheshunt has been running as a profitable franchise under its current owner for 5 years. Though it is a well-established business, there is scope within the existing territory to develop and to expand the business further.

Selling Price – c. £12,500

"The new franchisee will get plenty of training and on-going, unlimited support from Head Office and the Franchise Network – there is always somebody available to answer questions or queries within 24 hours maximum.

The franchise has now been established for over 22 years so there is a lot of experience and advice available within the Network," says current franchisee Victoria Byrne.

If you are interested in running your own business and have a passion for music and working with children, then we would love to hear from you. Please fill in the form below to receive further non-obligatory information on this business for sale.