---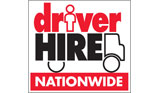 Driver Hire (franchise for sale in Warwickshire)
Location(s): Warwickshire
Selling price:£294,995

Driver Hire franchise for sale in Warwickshire

The business is very successful and has grown in each year under the current ownership. The current Franchisee has a very good reputation with the Franchisor for its quality and professionalism. It is very profitable, cash generative with an excellent stream of returning customers that provides secure revenue.

The current Franchisee has invested in developing a strong team that has an excellent ethos, they are fun and enjoy a lively and amusing environment. They are focused on generating sales and providing a quality of service to clients and to its candidates.

Clients use Driver Hire services mainly for holiday and sickness cover, managing peak workloads, maintaining flexibility in the workforce (transferring fixed into variable cost) and for permanent recruitment. Increasingly, clients are using Driver Hire for the provision of training, particularly CPC training.

The Franchisees are looking to sell due to ill health and are going to retire.

Turnover – £1,600,000

Driver Hire Warwickshire is available to offers in the region of £294,995, please be aware that this a franchise and there will be extra costs on top of the sale price.

Who are Driver Hire?

Driver Hire is part of the Specialist People Services Group (SPS). SPS aims to bring together businesses that share a common commitment to delivering outstanding customer service and the highest levels of compliance standards and are recognised as market-leading specialists in their respective sectors. Other businesses in the SPS portfolio include Driver Hire Training, DH Licence Check, Driver Hire Australia and ISS Labour.

The first Driver Hire office opened in West Yorkshire in 1983, initially supplying temporary drivers to local transport firms. Since then, Driver Hire has grown to become the UK and Ireland's largest specialist supplier of drivers and non-driving staff to the transport and logistics industry and now operates through over 100 offices in England, Wales, Scotland and Northern Ireland.

In addition to the provision of temporary logistics staff, Driver Hire provides:

CPC training, where it has grown to become one of the largest providers of CPC training
E-services where it offers a range of specialist online training modules and assessments
Licence checking that provides an automated link to the DVLA website
Permanent placement of staff

Driver Hire are full members of the BFA

If you are interested in this business, please fill in the form to receive more information. Please do not contact the franchisee directly about the sale of this business as the staff may not be aware that the business is for sale.