---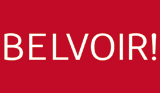 Belvoir (franchise for sale in West Midlands)
Location(s): West Midlands
Selling price:&pound:315,000

Belvoir franchise for sale in the West Midlands

An award-winning Belvoir franchised office in the West Midlands has become available for resale.

Established in 2008, this is an exciting opportunity for someone passionate about business and interested in property management lettings to be part of a strong network of businesses under a well-respected and award-winning franchise brand.

This West Midlands franchise has topped the All Agents website ratings for Belvoir franchises in September 2016, and voted best Overall Agent by its customers locally in 2016 with All Agents.com.

With around 200 fully managed properties, the business has shown growth every year since opening. In 2015/16, turnover was increased by 29% and by almost 33% in 2016/2017; after an extensive shop refit and updating their computers and upgrading the CFP software.

The business will continue to flourish and grow on a rising trajectory under the right person.

The opportunity is a share sale of the business, and is for sale at £315,000.

For full details regarding this fantastic business for sale, please fill in the form below and we will send you a Non-Disclosure Agreement.